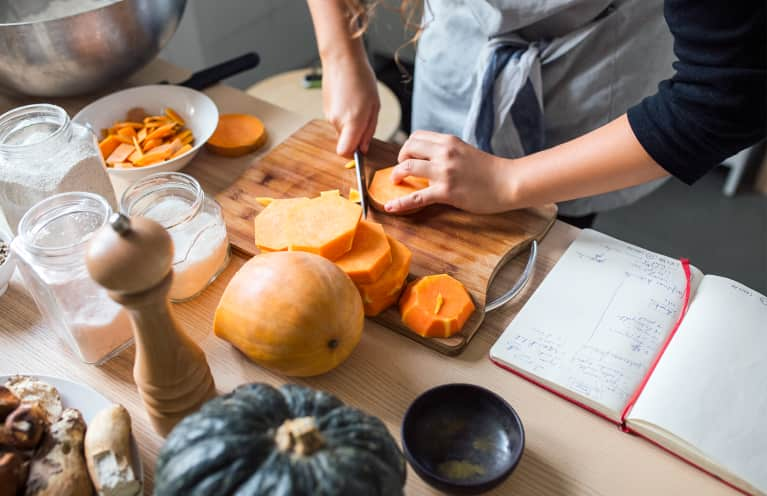 It's the start of the year, and many of us are probably working toward a new goal or two. Whether you want to train for your first marathon,
hit your happy weight
, or get the whole family eating a little bit healthier, these cookbooks contain the recipes that'll help you check off the box (not to mention bookmark again and again).
1.
Your new goal: Eat home-cooked meals most weeknights.
Your cookbook sidekick: Skinnytaste One and Done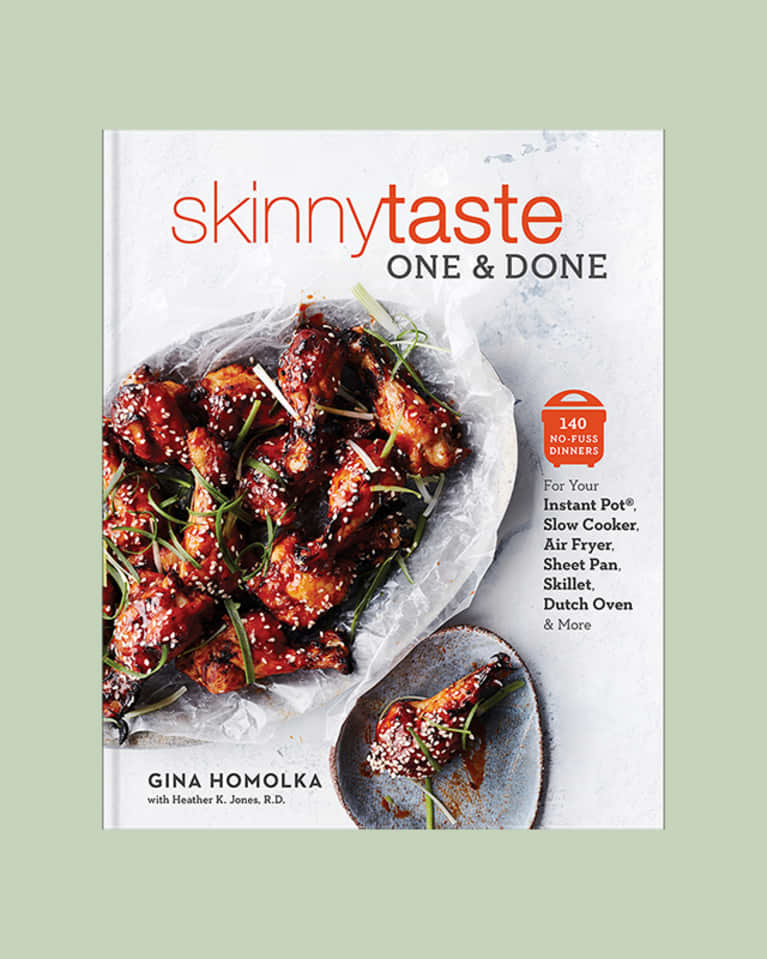 If you finally got that pressure cooker you've been dreaming about over the holidays—or if you're just all about getting healthy dinners on the table with as little cleanup as possible—you're in luck. The latest cookbook by Skinnytaste recipe developer and New York Times best-selling author Gina Homolka is called Skinnytaste One and Done: 140 No-Fuss Dinners for Your Instant Pot®, Slow Cooker, Air Fryer, Sheet Pan, Skillet, Dutch Oven, and More, and it's exactly what it sounds like: family-friendly meals that are big on flavor and low on cleanup. She'll teach you how to cook your favorite foods, like this chicken pho, in a single cooking vessel—and trust us, that's a total weeknight game-changer.
2.
Your new goal: Hit and maintain your happy weight.
Your cookbook sidekick: Bulletproof: The Cookbook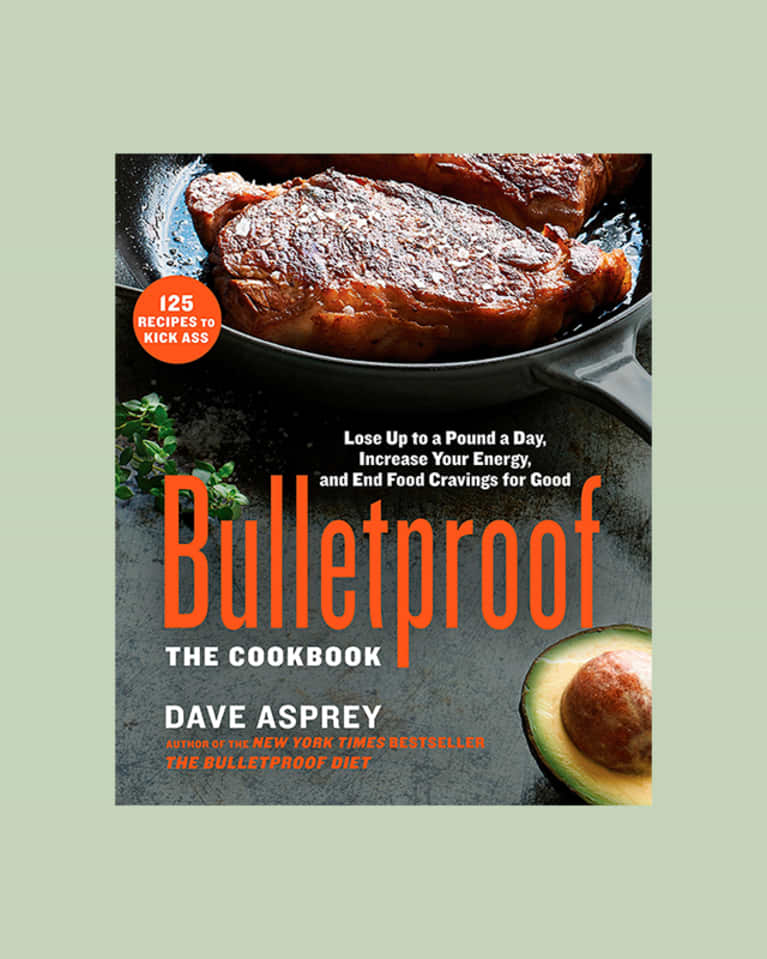 In his last book, Bulletproof Coffee founder Dave Asprey shared his eating philosophy—how he "biohacked" his body to feel more energized, lose weight, and build muscle by skipping breakfast, not counting calories, and eating lots of healthy saturated fat. That was the Bulletproof Diet, which was a huge hit (just like his butter-infused coffee), and the follow-up is Bulletproof: The Cookbook, filled with 125 delicious, satisfying recipes that Asprey relies on to lose excess weight, maintain a healthy weight, and sustain his energy. Just to give you an idea of the mouthwatering recipes inside, it includes his family's favorite hanger steak with herb butter dinner.
3.
Your new goal: Get the whole family eating better.
Your cookbook sidekick: Trim Healthy Mamas' Trim Healthy Table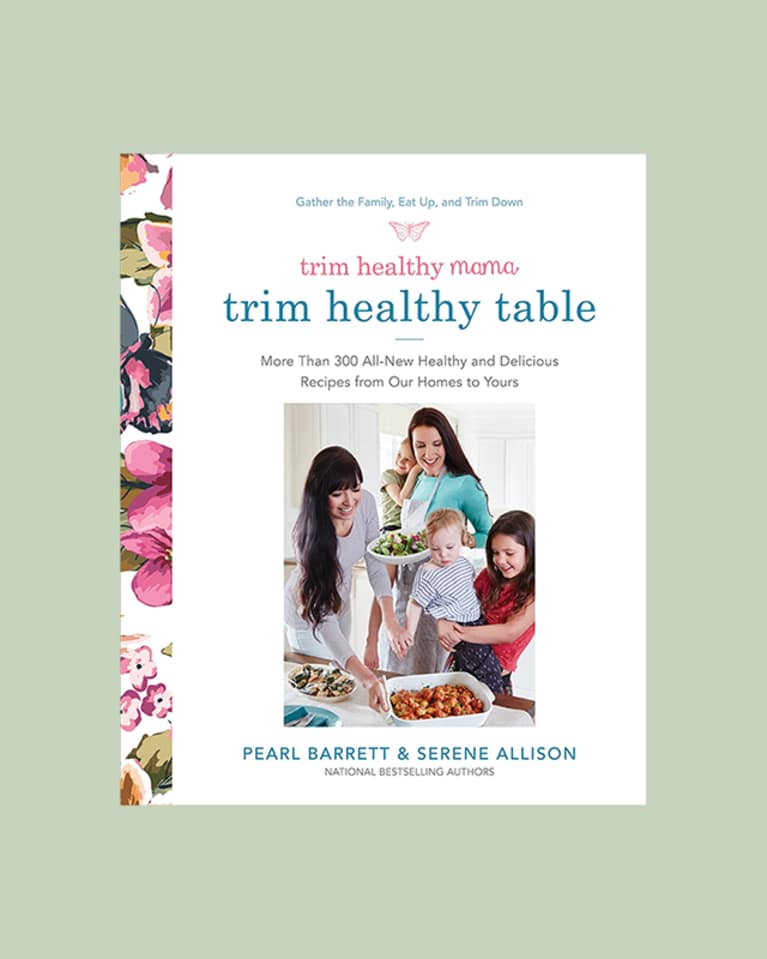 If you want to learn how to get picky eaters gobbling veggies, take it from Serene Allison and Pearl Barrett, who've done it with their 18 kids between them! These two sisters are the Trim Healthy Mamas, the duo that's helped thousands of women eat healthier and lose weight, and their new book—Trim Healthy Mamas' Trim Healthy Table: More Than 300 All-New Healthy and Delicious Recipes From Our Homes to Yours—takes on the entire family table, with fresh new takes on using whole foods as ingredients and practical advice on how to healthfully nourish your crew without spending all your time in the kitchen. If it's time to transform the way your family and kids eat, this is the book to know.
4.
Your new goal: Run a marathon (or just get in shape).
Your cookbook sidekick: Run Fast. Cook Fast. Eat Slow.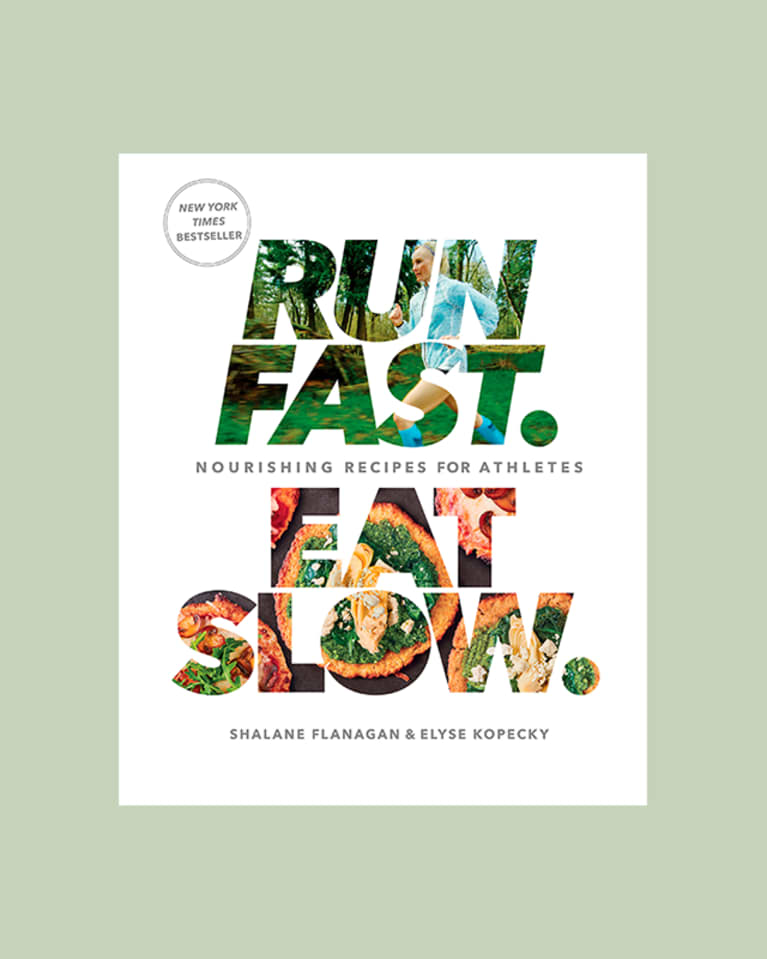 How do you snack healthfully if you're upping your fitness game this year? What foods are the best fuel if you're training for your first big race? If your New Year's goals involve getting in shape, eating right is the other side of the coin. Thankfully, that doesn't mean depriving yourself of the foods you love. World-class marathoner and four-time Olympian Shalane Flanagan and chef Elyse Kopecky prove it with their second whole foods, flavor-forward cookbook—New York Times best-seller Run Fast. Cook Fast. Eat Slow. Here's a teaser: Fat is essential for flavor and performance, and counting calories, obsessing over protein, and restrictive dieting are no-nos. Makes that spin class feel a little more bearable.
5.
Your new goal: Clean up your eating act (aka less fast food).
Your cookbook sidekick: Thug Kitchen: The Official Cookbook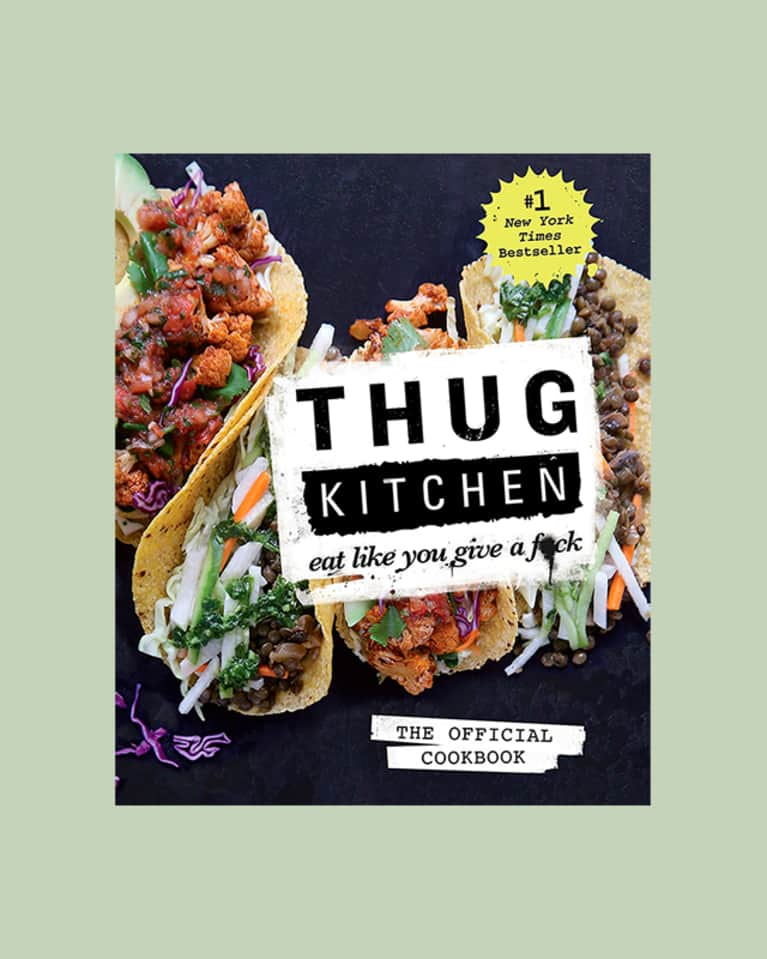 We're all about finding that entry point into wellness that fits easily into your lifestyle (which is really what's going to make it meaningful and, hopefully, stick). That's why we're fans of the down-to-earth functional cooking website Thug Kitchen. It's about the pursuit of a healthier life but through a totally doable, real-life lens (because yes, Roasted Beer and Lime Cauliflower Tacos that won't cost you an arm and a leg!). Its cookbook—Thug Kitchen: The Official Cookbook: Eat Like You Give a F*ck—will arm you with realistic techniques and healthy eating tips for shopping on a budget. But don't just take our word for it: The cookbook has rave reviews from over 5,500 readers.