paid content
 for

This Revolutionary Ingredient Is The Secret To A Great Pizza (And Happier Planet)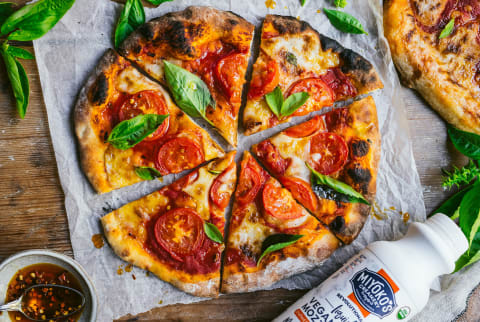 Image by Miyoko's / Contributor
November 22, 2022
Pizza night is everyone's favorite night. The comforting smell of a freshly baked pie has the power to turn even the crummiest of days into the highlight of the week. But while this delicious menu staple has rightfully earned its place as a universally loved dish, our planet doesn't love 'za as much as we do. As it turns out, the standard pizza isn't so eco-friendly—but we also don't want to compromise on something we love so much! Luckily, we don't have to.
But first: Why isn't pizza eco-friendly?
It's no secret that the meat industry plays a significant role in climate change, but animal-based dairy tends to slip under the radar. Cheese, in particular, has been a huge environmental offender. Behind lamb and beef, cheese ranks third highest for greenhouse gas emissions, putting it ahead of other animal protein sources like pork, chicken, and eggs. And thanks to our society's love for pizza, mozzarella has become the most widely produced cheese in the U.S., with 4.49 billion pounds of mozzarella produced in 2021 alone. We know what you're thinking…holy cow!
But before the panic sets in, we're not here to suggest you give up pizza entirely—we wouldn't dare. With plant-based options like Miyoko's Liquid Vegan Pizza Mozzarella, you can enjoy all the pies you want, without the environmental impact. Even if you've tried vegan pizza before, we suggest wiping your mind of any previous experiences… As the world's first pourable, plant-milk mozzarella, Miyoko's Liquid Mozzarella is no average vegan cheese. It melts, bubbles, and browns just like the traditional pizza cheese we're accustomed to. And the taste? Three words: Drop. Dead. Delicious.
Image by Miyoko's / Contributor
The vegan pizza game-changer.  
Meltability has always been a concern when it comes to vegan cheese—especially when we're talking pizza. That's why the founder of Miyoko's Creamery, Miyoko Schinner, set out to create a revolutionary version of vegan mozzarella. Most of the vegan cheeses you see at the grocery store are presented in shredded form, but cheese shreds use anti-caking agents to prevent clumping, which ironically prohibits melting. In order to re-create the melt quality of traditional dairy cheese, Miyoko stripped out the solids and ingredients that hinder meltability. The result: a game-changing, liquid vegan cheese.
Your palate and planet will thank you. 
When it comes to pizza, there's simply no room for compromise. If it doesn't send our taste buds to cheesy pizza heaven, then we don't want it. The good news is Miyoko's Liquid Vegan Pizza Mozzarella gives you all of that and more. Crafted from organic cashew milk, it's the plant-based cheese of our dreams. You get the taste and quality of traditional mozzarella but a fraction of the environmental impact.
Miyoko's Creamery strives to ensure that their artisanal products are just as sustainable as they are tasty. In fact, their cashew-based cheeses generate up to 98% less greenhouse gas emissions than animal-based counterparts. In the case of mozzarella, this difference is particularly significant. Imagine what it could do for our planet if even half of the pizza consumed in our country was made with plant-based cheese. If more pizza connoisseurs gave Miyoko's mozz a shot, they'd be jumping to make the switch.
Pass the cheese please.
Once you see it, you'll believe it: Miyoko's Liquid Vegan Pizza Mozzarella is a whole different ballgame. Pizza night is about to be taken to a new eco-friendly and droolworthy level. We're not prepared to say we'll be eating leftovers for breakfast, but we're also not prepared to say we won't be… Just wait, you'll see.
To get you started on your plant-based pizza kick, we've created the perfect fall recipe, featuring Miyoko's Liquid Mozzarella. So grab your ingredients, preheat the oven, and get ready to treat your taste buds to an explosion of warm, melty goodness.
Ingredients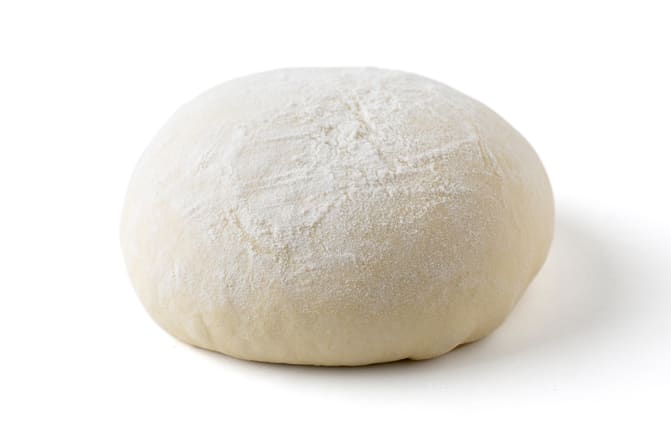 1 Pound Prepared Pizza Dough
3 Cloves Garlic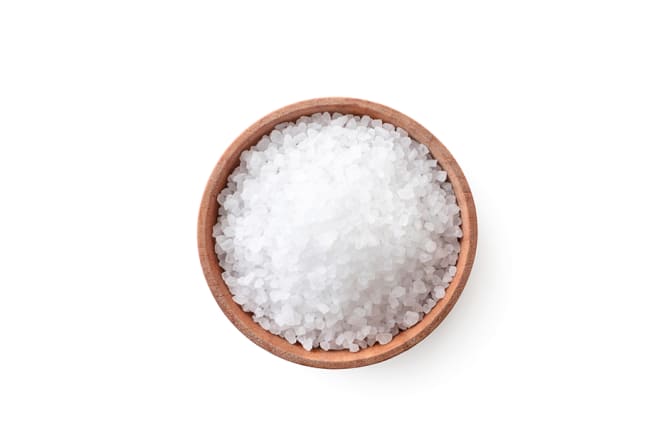 0.5 Teaspoon, Divided Kosher Salt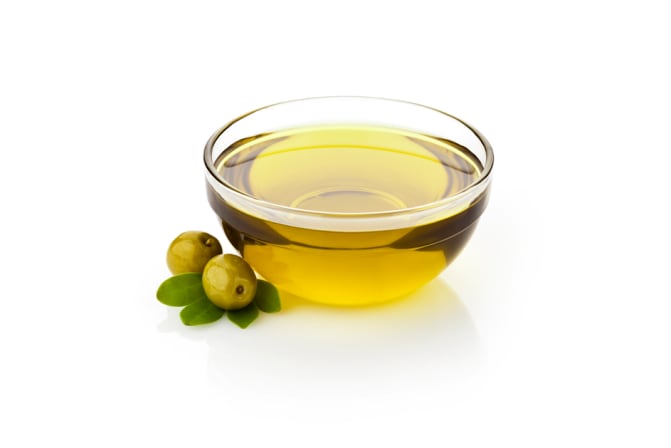 2 Tablespoons, Divided Extra Virgin olive Oil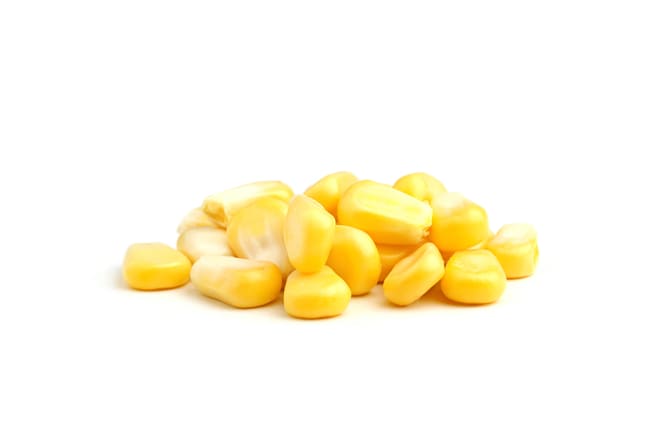 0.5 Cup Fresh Corn*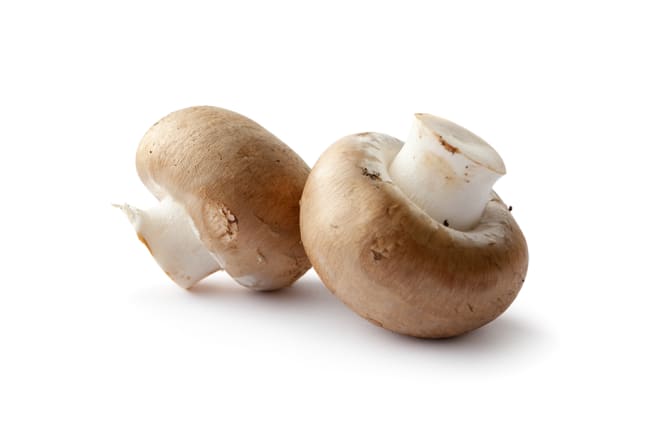 2 Cups Cremini Mushrooms, Quartered (or other mushroom mix of your choice)
1 Cup Baby Spiniach
Instructions
Place a pizza stone on the lowest rack in the oven and set a baking sheet on the middle rack; preheat to 475 degrees Fahrenheit. (Do this at least 45 minutes to 1 hour before baking)
Mince garlic and sprinkle with ¼ salt. Mince again then gather the garlic into a small pile. Use both hands to angle the knife then press on the blunt side to smash and scrape garlic into a paste (note this can take a few minutes). Transfer to a small bowl and stir in 1 tablespoon olive oil. Set aside.
Ten minutes before baking pizza, toss corn and mushrooms with with ¼ teaspoon salt and 1 tablespoon oil. Carefully remove baking sheet from the oven and add the corn and mushrooms, spreading out into an even layer. Return to the oven and roast 10 minutes, stirring once halfway through cooking time. Transfer baking sheet to a rack to cool while you make the pizza.
Shape pizza dough into a 12-inch circle. Spread the garlic-oil mixture over the top and cover with the spinach, corn and mushrooms. Shake, then lightly pour cheese over the pizza.
Bake until cheese is melted and golden, about 15 minutes.
Frozen, thawed corn or canned corn can be used in place of fresh corn. Pat dry with a clean towel before using for pizza.

Ryan Brady
Ryan Brady is a Freelance Writer at mindbodygreen. She received her B.A. in Visual Arts from Yale University and her M.A. in Clinical Psychology with concentration in Spirituality and Mind-Body Practice, from Columbia University.
Ryan is passionate about holistic health, fitness, and spiritually-centered living. She loves using her knowledge and personal experience to help others improve their well-being. She brings this passion to her writing, as well as to her work at the wellness centers she owns in Atlanta, GA. When she's not working, Ryan can be found traveling, spoiling her dog, or experimenting with gluten free, dairy free baking.