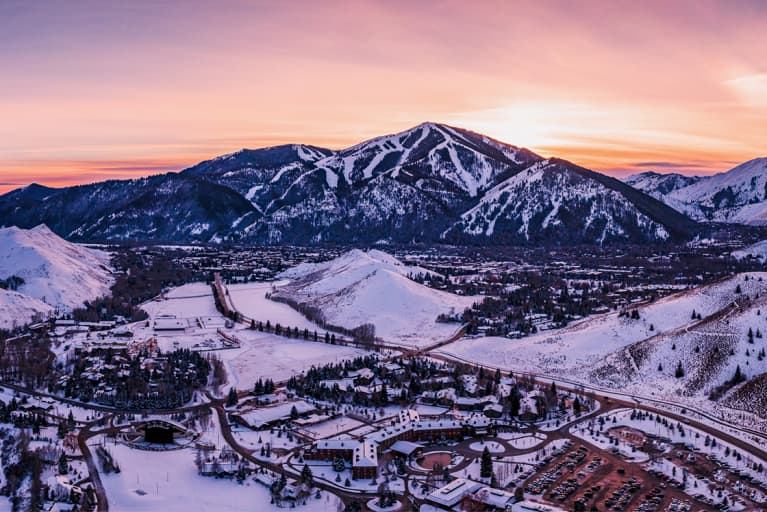 Winter is no obstacle for the adventure seeker. It's yet another reason to get out there, stay active, and try new things. But with all the season's activities comes the inevitable sore muscles and overexhaustion. That's why it's essential to fit in plenty of self-care along the way.
Choosing a destination for your winter escapades that's both lively and rejuvenating makes for the perfect cold-weather vacay for all parties involved. Whether you'd prefer to sprinkle in moments of recovery between activities or to stay behind and relax while others hit the slopes, having options is key to keeping everyone healthy and happy. When it comes to picking a place for the best of both worlds, Sun Valley, Idaho is a frequent recommendation––so we did a little research to find out whether it lives up to the hype.
Once the fresh powder hits, it's officially time for the snow-powered activities to commence––but traveling with friends and family means finding something for everyone. With two separate ski mountains, Sun Valley has options for skiers of varying abilities. While Bald Mountain's 3,400 vertical feet appeal to the seasoned veterans, Dollar Mountain offers a treeless beginner's slope.
If you're not into skiing (or you need a break), Sun Valley also has activities like snow shoeing, fat biking, and snowmobiling. And for those tuning into the Winter Olympics, ice rinks are available to live out your figure skating dreams––or for a pick-up hockey game if that's more your thing. But no matter what you choose, it's important to also find ways to rest and recover in between activities. Exercising in the cold actually forces your body to work harder than in the heat, so recovery is crucial.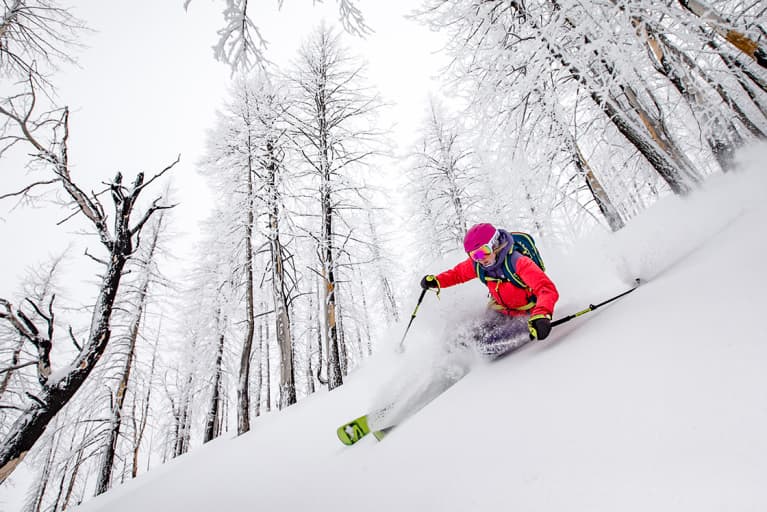 In terms of recovery offerings, Sun Valley checks all the boxes. For aching muscles and injuries, an epsom salt bath at 5B Floatation is just what you need. Floatation therapy is a great way to accelerate recovery when you're trying to get in as many days on the slopes as possible. It improves aspects of performance, pressure-to-pain threshold, perceived muscle soreness and physical fatigue, and sleep quality.
Booking a relaxing massage is another way to help alleviate muscle soreness and reduce swelling––as if we needed an excuse. Sun Valley Spa, Zenergy SV, and Spa Beleza all offer various massage modalities, as well as luxury treatments like acupuncture, infrared heat therapy, body rituals, and more. And for a bit of active recovery, Gather Yoga Studio offers numerous classes a day in practices like Vinyasa and Hatha. Is there anything better than a ski trip that doubles as a self-care retreat? We think not.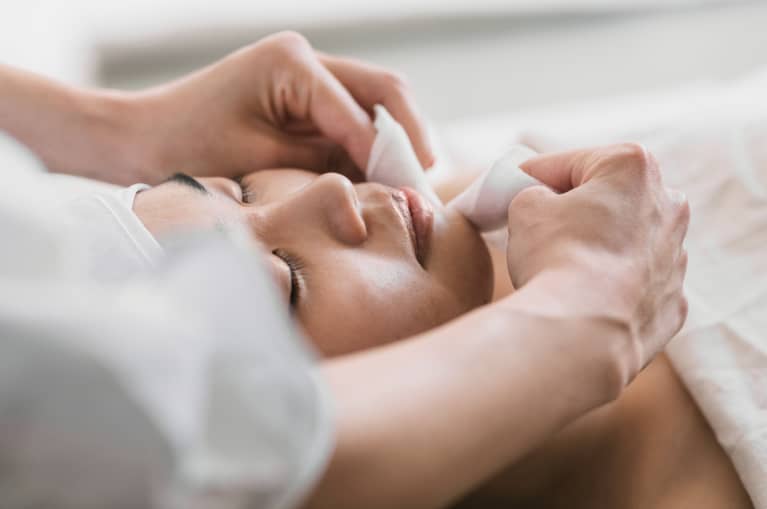 If you're like us, one of the first things you do when planning a trip is map out all the local healthy food spots. And in frigid temps in particular, planning your meals and snacks is a must. When the body is exposed to a change in temperature or elevation, its initial need for energy increases, so it breaks down glycogen, our body's primary source of stored energy. Replenishing this energy is critical to avoiding injury and fatigue, which means staying properly nourished.
In Sun Valley, Glow is a town favorite. Serving an all-organic menu of vegan entrees, juices, and smoothies, it's bound to be a breakfast and lunch staple. Alternatively, at NourishMe customers can find everything from organic seasonal produce, locally made and grown foods, and a wide variety of supplements and wellness products. But to really give your body a boost of nutrients, Elevated Hydration has a comprehensive "drip menu" with a selection of vitamin drips and booster shots for every ache or ailment.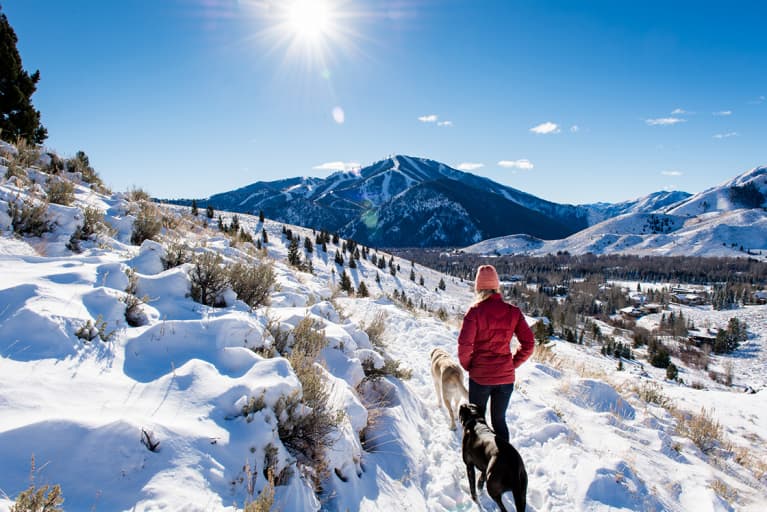 On paper, Sun Valley already sounds like a dream, but when you ask previous visitors, they'll tell you it's so much more than the aforementioned offerings. As it turns out, there's a positive energy vortex located at the center of town with a special magnetism that attracts people from all walks of life. The shaman who discovered it 25 years ago says the vortex is the reason that visitors (and natives) feel so balanced and grounded when they're there.
So to recap, Sun Valley offers a plethora of outdoor activities and wellness amenities, all served with a side of spiritual grounding––ok, we're officially sold. And with the many nonstop flights available, there's no reason not to get a trip on the books ASAP. It won't be hard to convince a group to commit to spending a long weekend in Sun Valley, but what will be hard is fitting everything into one trip. Don't worry though, we've been told they welcome repeat visitors!