The Baking Ingredient That May Be Adding Sneaky Sugars (And What To Do)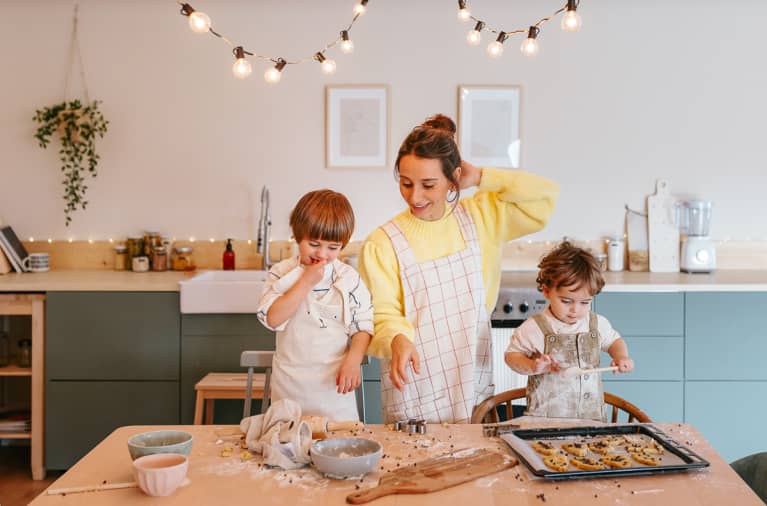 We're well versed in the little tricks that make our baked goods slightly healthier—especially when it comes to how they affect our blood sugar. And whether it's swapping in coconut sugar or using whole-grain or gluten-free flours, there are simple ways to enjoy our sweet treats without that sugar spike. But, unfortunately, one key ingredient in your bakes might be adding sneaky sugars.
What to look for when buying vanilla extract.
When it comes to baking, it seems vanilla extracts crop up in every recipe. But before you buy that key ingredient, you'll want to be careful to make sure it's a true vanilla extract you're looking for—not vanilla flavor or vanilla essence. The latter two are likely more processed and might not even be made with real vanilla.
Many varieties of vanilla flavorings, including some pastes and other forms, may also include added sugars—which, while not always a concern, can be something you choose to avoid, especially if your final product is sweet enough as is.
True vanilla extract should only have two ingredients: some form of alcohol and vanilla beans. The alcohol helps to extract the flavor from the beans into the liquid, so you can easily add it to your favorite cookies or brownies. It's the next best thing to scraping the vanilla beans yourself—and it's a lot easier to get your hands on.
How to make your own vanilla flavorings.
As with many other things, the closer you can get to the whole ingredient, the better. If you can get your hands on vanilla beans, in some cases you can simply scrape the seeds into your batter or mix—there's a reason some flavors are known as vanilla bean, while others are just vanilla.
And after you scrape the seeds out? Here's a favorite low-waste hack I learned while working at Flour, the bakery and cafe by pastry chef Joanne Chang: Instead of tossing the pods, bury them in some sugar in an airtight container for about a week. The leftover pods will slowly infuse the sugar (whatever kind you chose) with their flavor, lending a subtle vanilla touch to anything you cook or bake using that sugar—you may be able to skip the extract entirely, depending on what you're making.
You could also go the route of Ina Garten, who actually makes her own vanilla extract—and has been for 30 years! It's actually extremely simple to do: Using a tall jar and one or two dozen vanilla beans (depending on the size of the jar), pour vodka over them so they're covered, and then just leave it at room temperature "for at least a month, but six months is better," she says.
As with many kitchen ingredients, when buying any variety of vanilla flavor, it's best to take that extra moment to check the ingredients label. Because even when there aren't additives, some versions can have added sugars you'll want to know about—be it for the flavor of the final product, or for your health.