My Hair Looks More Voluminous & Feels Way Softer After Using This Scalp Detox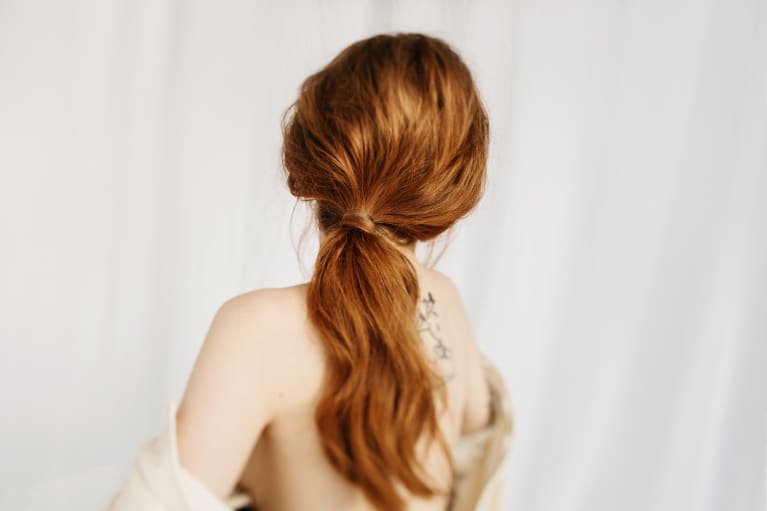 Our editors have independently chosen the products listed on this page. If you purchase something mentioned in this article, we may
earn a small commission
.
Healthy strands start at the scalp, but very few people actually consider it when crafting their hair care routine. Unfortunately, similar to just washing your face with cleanser, simply shampooing your scalp isn't always enough. Both dead skin and product can build up at your roots, destroying volume and leaving you with a lackluster mane. The good news? A scalp detox product can help.
This under-the-radar addition to your hair routine removes excess oil and gunk to free your follicles once and for all. While the best formula depends on your hair type, I've found that nothing gives my oily scalp that just-cleaned feel like the Rene Furterer Complexe 5 Stimulating Plant Concentrate.
How the scalp detox works.
The citrus-scented concentrate is applied to your scalp pre-shampoo. While you can rub it in with a scalp massager, I prefer to part my hair and methodically apply in sections with the bottle's tapered applicator. When I feel my scalp is adequately doused, I spend a few extra minutes rubbing it in with my fingertips. It feels amazing, and the scent gives a spa-like sensation, even in my not-so-luxurious bathroom.
Once applied, the detox takes at least five minutes to begin its magic. The key ingredients stimulating and restoring your scalp are orange and lavender essential oils. The former purifies the scalp, while the latter cleanses, according to the brand. FYI, essential oils can be irritating for some—especially those with sensitive skin—so it's important to do a spot test before using this product. Additionally, the brand notes that it's not recommended for pregnant or nursing women.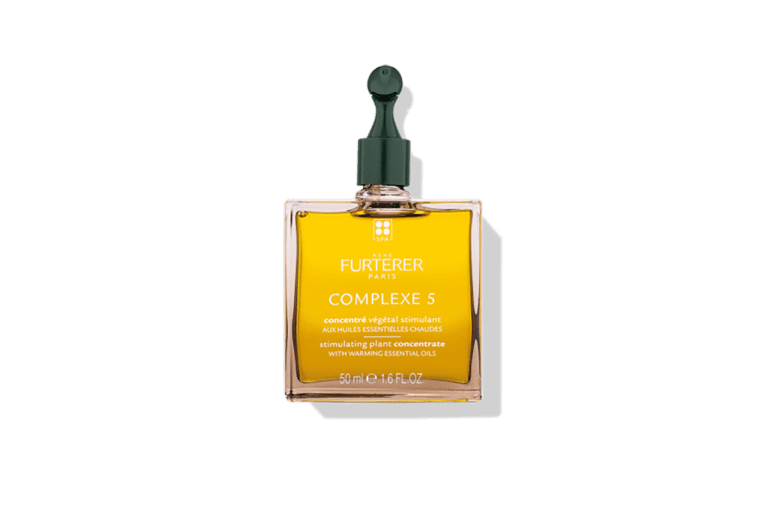 Rene Furterer Complexe 5 Stimulating Plant Concentrate
During the process, there's often a tingling sensation as the oils go to work. While the packaging calls it a warming effect, I think it feels closer to the minty-fresh feel of using mouthwash—just on your scalp.
At the 10-minute mark, I typically hop in the shower and proceed to double-shampoo. This ensures none of the slippery concentrate stays behind, which is a no-go for my oily scalp. Luckily, even though the serum easily rinses away, the citrus fragrance lingers as a small reminder of my little moment of self-care.
I applied the pre-shampoo concentrate weekly for more than a month and tracked the differences in my mane. While I've tried a few different scalp detox formulas before, this was the first one to create a noticeable difference. Not only does my hair feel lighter and fresher immediately after using, but the culmination of regular applications left my strands feeling softer and looking bouncier.
As someone who loves volume, I feel like the reduction in scalp buildup has also made it easier than ever to achieve the fluffy blowout that's super popular right now. Plus, you just can't beat how good it smells.
Although the product is relatively pricey at $50—I received my sample for free—it's definitely something I would consider worth the splurge. A little of the concentrate also goes a long way, so it won't need to be replaced often.
Not to mention, tons of reviewers had similar experiences as me. One wrote their hair looked and felt thicker, while another claimed their scalp felt "happier than ever." Good to know I'm not alone!
Formulated without parabens, silicones, or sulfates, the Rene Furterer Complexe 5 Stimulating Plant Concentrate is a phenomenal way to revive your scalp and refresh your strands with plant extracts (as long as essential oils don't irritate your skin). With benefits like bouncier hair and softer strands, there are plenty of reasons to give this product a try.