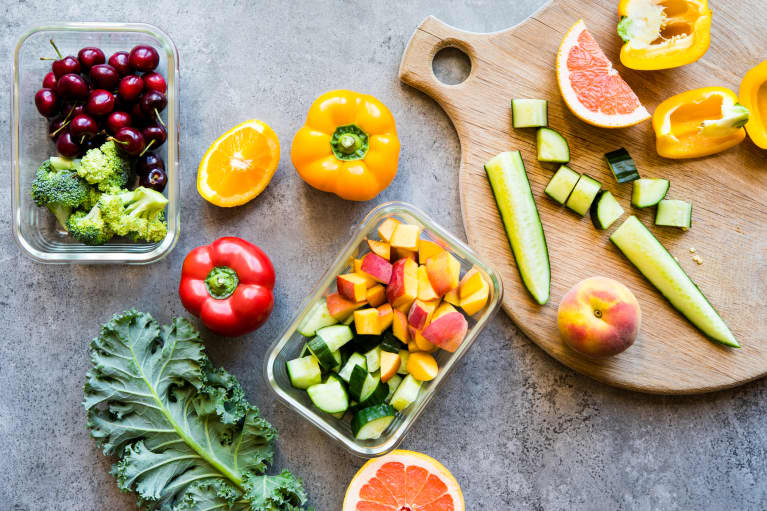 You're not alone if your fridge's crisper is where good greens go bad. Sure, we all know by now that eating mostly plants isn't just better for our bodies, it's the healthiest diet for our planet. But we also know that for a lot of us, plant-based livin' around the clock is so much easier said than done.
Anyone else feel a little FOMO ordering the vegetarian option on the menu? Read on for a few refreshingly realistic tips to help with some of the most common reasons we ditch our plant-based goals.
Plant-based problem 1: You never know what to order at restaurants. 
Rethink your notion of "plant-based" as a rigid, all-or-nothing situation, and simply just consider plants the top priority in your meal. Many plant-based eaters still do enjoy eggs, meat, and dairy, so restricting yourself to a vegan dinner if you're craving fettuccine Alfredo will only make dining out less delightful for you in the long run. Start by shifting the proportion of plant- and animal-based foods on your plate (try going for 80% plant matter and 20% everything else, or think of meat as a condiment!), sub out meat with a veggie option in a dish that you like, and don't forget to check out the sides if you're looking for more delicious ways to fill up on plants.
Plant-based problem 2: Snacking on seeds and sliced fruit leaves you hangry.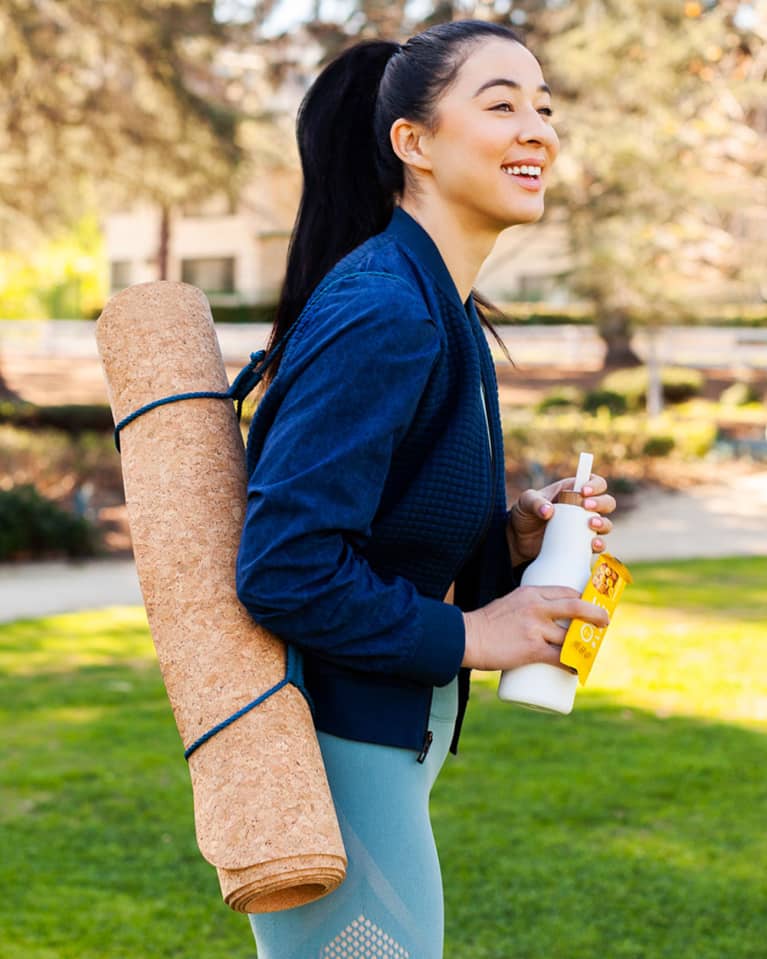 When you're craving a snack post-workout or midafternoon slump, those few bites really need to hit the spot and hold you over until your next meal. Not all snacks will cut it, and we'll admit: Plant-based snacking hasn't exactly been known for its irresistible array of flavors and being super filling—that is, until now. Today's plant-forward nutrition bars are in a class of their own, and ONE Brands, in particular, is making sure conscious eaters don't have to deprive themselves of their favorite treats.
Their new line of indulgent plant-based protein bars—ONE PLANT Banana Nut Bread and Chocolate Peanut Butter bars—exist to keep taste buds happy and a preference for plants going strong. Plus, they check the boxes for being non-GMO, gluten-free, dairy-free, and deliver 12 grams of plant protein with 1 gram of sugar. If you haven't been too excited about the taste and texture of the plant protein bars out there, ONE PLANT bars are for you. Stash a bunch in your desk drawer at work, your gym bag, and save one for when you're on-the-go to keep you full and fueled up.
Plant-based problem 3: You worry you're missing out on certain nutrients.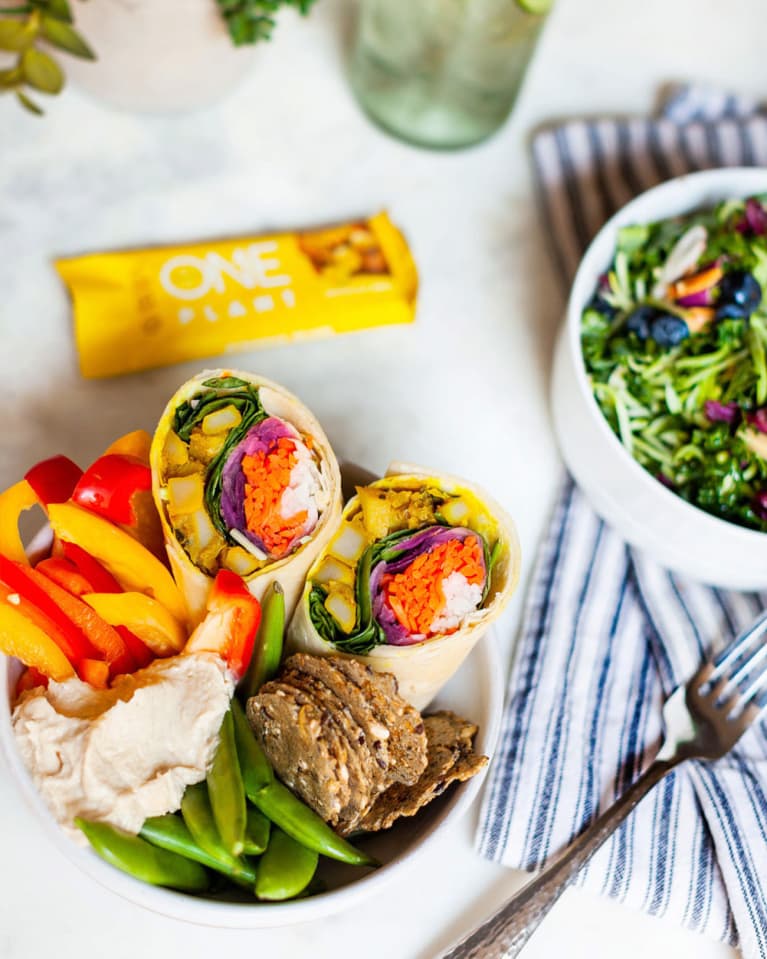 Your macronutrient intake will vary depending on factors like your gender, weight, and physical activity (and of course, any specific eating plan you're following). But the key is to focus on a variety of nutrient-dense food sources—use this dietary rule of thumb to help you stay full and satisfied: Fill half of your plate with healthy fats and nonstarchy veggies (like spinach, carrots, cauliflower, broccoli), one-quarter with healthy protein sources (beans, legumes, tofu, tempeh), and one-quarter with healthy carbs (either from starchy veggies like potatoes and squash, or whole grains).
During the day, prioritize protein—at minimum, most people need about 0.36 grams per pound of body weight. To make sure you get enough, try adding plant-based protein to your morning smoothie or coffee, or snack on your favorite ONE Brands PLANT protein bar (we're partial to Banana Nut Bread—you've got to taste it to believe how good it is), which packs in 12 grams of plant-based protein per serving. And don't forget your vitamins and minerals: Check out our guide on micronutrients to make sure you're regularly getting what you need.
Plant-based problem 4: Your produce and groceries go bad before you can eat them all.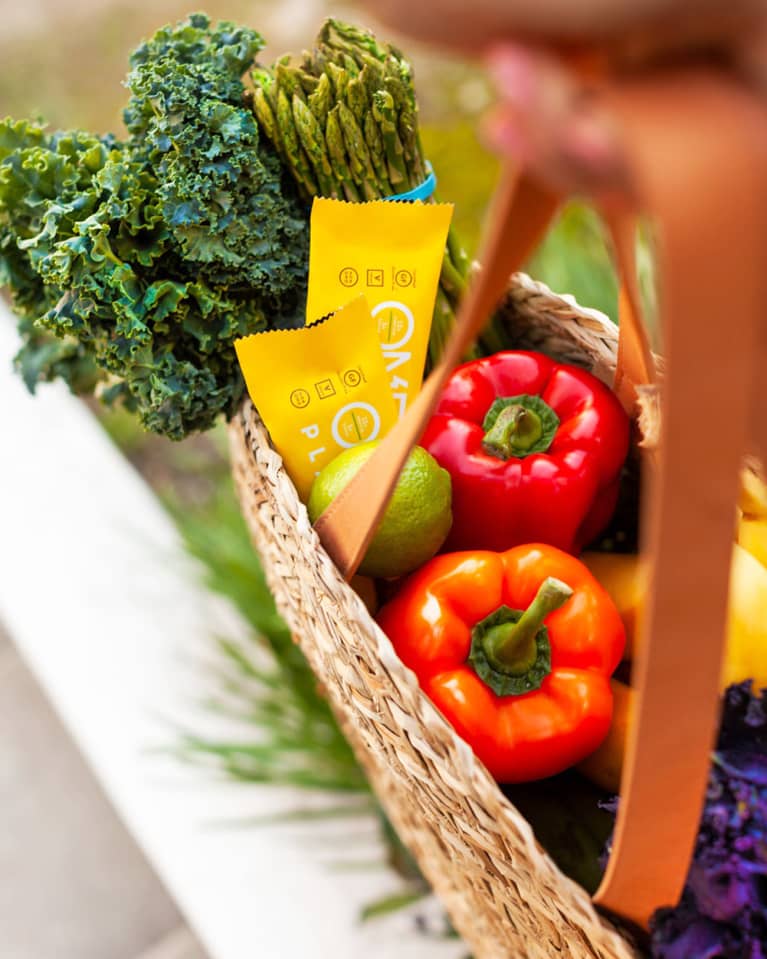 Boredom is a big culprit when it comes to abandoning a plant-based diet. But see point No. 1: It's not about eating the same salads and sides all the time, or even overhauling your pantry and fridge. Eat what you love, with small plant-forward goals like going meatless one day a week or doing vegan breakfasts. For inspiration, find a great vegetarian cookbook, or get on social and follow plant-based chefs who cook with flavors you love. Turn your favorite herby ingredients into an all-purpose sauce and slather it on everything from rice to salad to roasted veggies. Find a plant-friendly alternative to swap into your go-to recipes. Embrace meal prep so you don't have to think too hard about cooking during the week.
Just remember, a plant-based diet is meant to be a flexible way of thinking about nutrition and can fit happily into your current lifestyle with just a few mindful choices. And since you'll be doing good by your body and the planet, don't be surprised if these small choices lead to an upward spiral of lasting habits that stick around in the long run.