This Doctor Had Perioral Dermatitis. Here's The Regimen That Cleared Her Skin
Contributing Wellness & Beauty Editor
By Lindsay Kellner
Contributing Wellness & Beauty Editor
Lindsay is a freelance writer and certified yoga instructor based in Brooklyn, NY. She holds a journalism and psychology degree from New York University. Kellner is the co-author of "The Spirit Almanac: A Modern Guide to Ancient Self Care," with mbg Sustainability Editor Emma Loewe.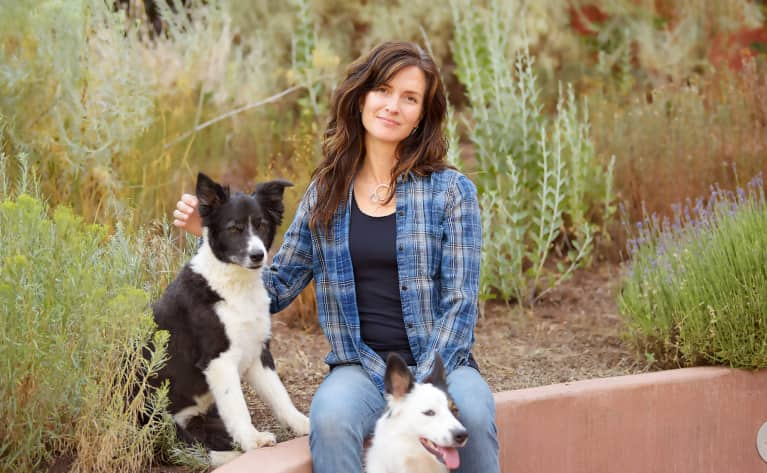 Our editors have independently chosen the products listed on this page. If you purchase something mentioned in this article, we may
earn a small commission
.
Sarah Villafranco, M.D., must be doing something right because she has clear, poreless, bright, and blemish-free skin. "It wasn't always that way, though," she said. She suffered from perioral dermatitis—those persistent little bumps that never really fully form into blemishes, but disrupt the texture of the skin—and bouts of acne before achieving her flawless glow.
In aligning with her true purpose, she discovered what's right for her skin.
Dr. V used to be an emergency room doctor, most likely one of the few with a holistic bent. She'd carry lavender essential oil in her pocket to calm her rattled patients and used her aromatherapy know-how to help them with pain and trauma. Many years into her ER career, her mother was diagnosed with cancer, prompting her to rethink almost everything—especially her career as an ER doctor. Her mother was a lawyer and had worked too much, and she saw herself following in the same footsteps. It was a demanding job and also reactive. Many of her patients were averse to the idea of changing their lifestyles to prevent further emergencies. This truth wore on her conscience.
It was an innocent soap-making class that catapulted her into a study of natural perfumes, organic skin care, and of course, lots of soap-making. Inspired by a few friends who had taken the leap and her mother, who would have advised her to follow her heart, she started Osmia Organics. Through endless trial and error, here's what she's learned works well for her skin and what finally cured her perioral dermatitis:
1. A warm washcloth first thing in the morning.
"This is something my mother taught me," she said. She drenches a washcloth with hot water (not scalding), as hot as she can stand, and drapes it over her face first thing. It helps open up the pores and gives her one moment when she cannot do anything else—no multitasking here! Plus, it has some exfoliating benefits, too.
2. Black clay cleanser cleared perioral dermatitis.
"It's the only cleanser I've used on my face for over five years now," she said. "The reason I use it is because I have perioral dermatitis— when I created the bar, I had a full-fledged case of P.D." Before using the black clay cleanser, she adored the look of Erno Laszlo soap. Inspired by how beautiful the black bar was, she set out to make her own green version, so she used clean ingredients like clay, dead sea mud, coconut milk, and avocado oil, and that's when her dermatitis started to resolve. Like most great inventions, her best-selling soap was an accident!
After about six full months of using this bar cleanser and making other lifestyle changes, including nixing fluoride toothpaste (now she uses Jason's sea fresh), eliminating sodium laurel and laureth sulfate from all products, and ceasing using cleansing oils for six months, her skin started to transform.
3. Proper moisture is essential.
Now that her skin has healed, she's reintroduced natural oils into her routine, including her rose booster serum. You can add it to anything, but she uses it straight on her neck and eye skin. The neck and eye skin are similar, she says, because they are both so thin.
Then she treats her whole face with the purely simple face cream and a few drops of nectar. If she's going to be spending a substantial amount of time outdoors, she'll layer on W3LL People's biotint, and she adds the rose booster serum to that as well because it helps it spread more easily.
4. Strategically placed no-makeup makeup.
5. Evening showers bring skin powers.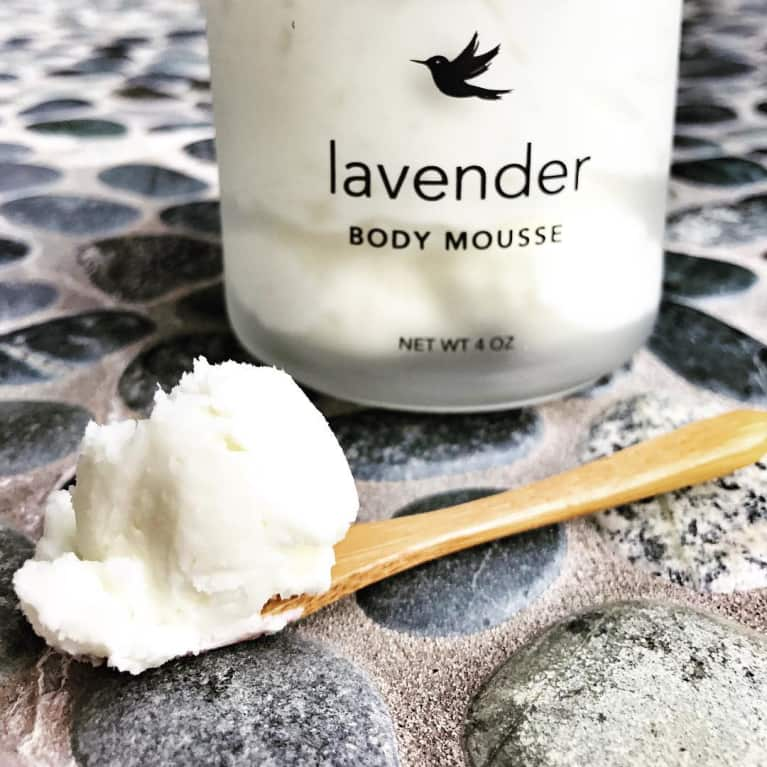 She attributes part of the success of her morning routine to her evening shower. She's usually testing soap from Osmia, so she'll use whatever is fresh off the presses. For her body, she'll use Osmia's night body oil and the sandalwood body mousse and exfoliates once per week. "People scrub their skin wayyyyy too much," she said. "Those skin cells are not ready to face the world," and that can lead to redness and irritation. Dr. Villafranco follows the same facial cleansing routine in the evening as in the morning.
6. Pump up the (hair) volume.
7. Dry days call for double-hydration nights.
If it's been a dry day or if she's been outside a lot, she does what she calls a "double hydration" (very much inspired by double cleansing). "You know when you water a thirsty potted plant, and you just see the first pour run straight through? My dry skin does that with moisture." So she'll put the purely simple face cream and nectar on, wait a minute, and then go for a second layer. "I can really see my skin plump up from it," she said.
For more routines, check out how this French green beauty guru got the best skin of her life, and how one woman solved her cystic acne with this special ingredient.