Finally: A Simple Solution For Stress, When Nothing Else Worked*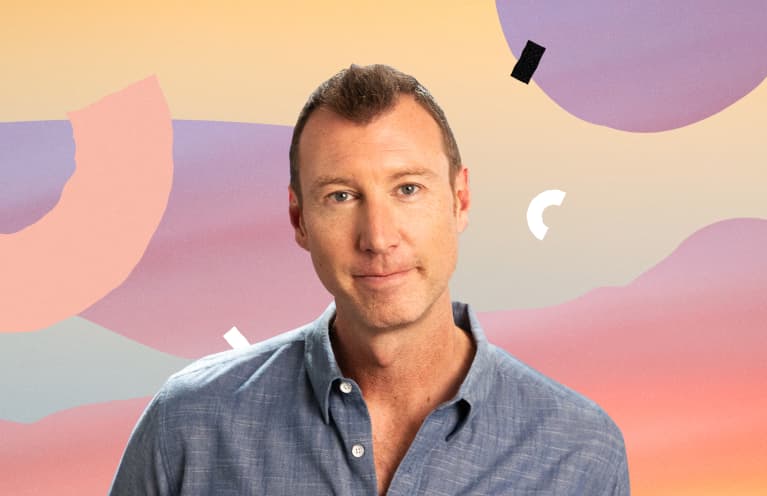 Last updated on June 15, 2021
I'm no stranger to stress. I worked on Wall Street for five years and was an equities trader during the aftermath of 9/11. I worked through the recession of 2008, too. But, to be honest, the stress inputs these days are at an all-time high.
Part of it is global: Despite progress made against the pandemic, we're all going through a time of unprecedented uncertainty. And personally, I'm in a different place now than I was at those other times of stress: I'm not only mindbodygreen's founder and co-CEO; I'm also a father of two little girls. So on top of the daily stressors of work—my wife, co-founder, and co-CEO Colleen and I are currently at home with our 4-year-old and 2-year-old without child care.
Over the years, I've learned a bit about stress management and have successfully coped during the different ups and downs of building a business. I'm a big walker and try to take long strolls with my family in our local park as much as possible. Along with a few minutes of yoga and practicing gratitude every day, I'm also a big believer in breathwork.
But this time is different. Not only is it harder to go for long walks while social distancing, but even simple tools like yoga and meditation are challenging with all four of us at home together. None of my usual tricks were working—until I doubled down on hemp multi+.*
My review of hemp multi+.
I personally worked for two years with scientists to develop and rigorously test our hemp multi+ formula. I didn't want it to just be any old hemp CBD product, and I definitely did not want something that would potentially make me drowsy or high.
I also didn't want a product that would be sedating—staying sharp and active is critical to managing life for my family and the company. We set out to develop a solution that would work with—not override—our bodies' own systems to handle and cope with stress. The formula was almost custom-built for times of high daily stress, exactly like this.*
To make it, we sourced the highest quality eco-farmed hemp in the world. It's certified organic from the European Union, meaning it adheres to higher standards for organic than we do in the U.S. That was especially important to me because hemp CBD production can still feel like the Wild West here in the states: There's a lot of uncertainty around what's safe and what contains pesticides. I've also heard stories of people buying hemp products derived from unknown sources (i.e., potentially not the regulated hemp plant) and then getting high—and I have zero desire to do so myself.
We care deeply about where our ingredients come from and pride ourselves on hemp that is extracted cleanly, passes extremely rigorous testing, and is extremely effective.*
Our hemp oil is CO2 extracted from the seed and stalk of the plant to include a full spectrum of naturally occurring phytocannabinoids and terpenoids—which all work together in the endocannabinoid system to help alleviate everyday stress and promote a positive mood.*
Black cumin seed also helps support our natural endocannabinoid production to maintain homeostasis in the body, cultivating a sense of well-being.*
hemp multi+ is a four-times tested, fast-acting blend of organic hemp extract and other potent botanicals like black cumin, rosemary, and hops. It also has vitamin D3, which is critical for supporting healthy immune function.*
This targeted formula is designed to work with your body to foster relaxation, a sense of calm, and a positive mood.*
The easiest way to take the edge off my stress—and feel centered and grounded.*
Ever since mindbodygreen developed hemp multi+, I've been taking just one capsule a day. Now, because I need the extra support more than ever, I've elevated my serving size to twice a day (once in the morning and once in the afternoon before dinner).*
Since I've started taking two a day, the tightness and tension that have been lingering in my jaw have loosened.* Feeling this sense of calm and groundedness amid the uncertainty, I'm better able to take things one day at a time and work with purpose.*
Developing hemp multi+ was always about finding a safe, effective solution to help people become less reactive and better able to manage life's stresses. We've made a daily hemp supplement that I'm super proud of—more so now than ever.*