Megababe's Toe Deo Will Completely Save Me From Stinky Feet This Summer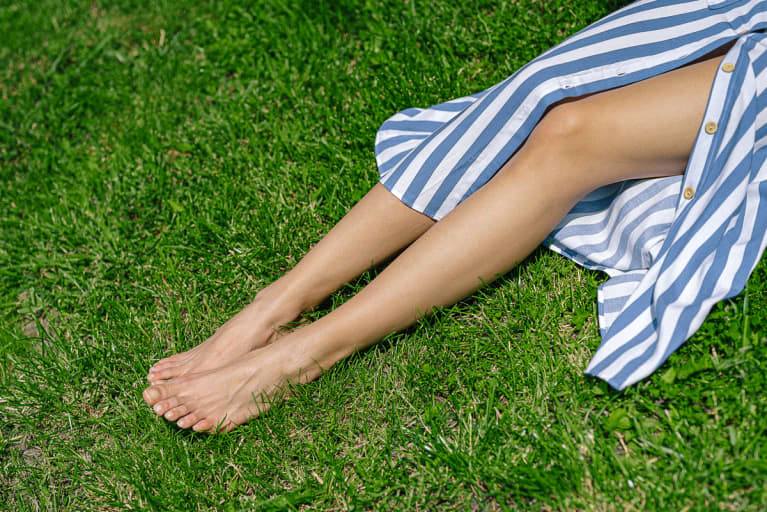 Our editors have independently chosen the products listed on this page. If you purchase something mentioned in this article, we may
earn a small commission
.
One of my favorite hobbies is glorifying the summer weather in off-months, dreaming about the days I'll be warm, tan, and laid out on a beach. Then summer arrives, and I'm hit with the reality that I'm merely a sweatier and (I hate to say it) stinkier version of myself.
Nobody likes to admit that their feet smell, but after recently being hit with a particularly upsetting waft from taking off my sneakers, I knew it was time for a little extra assistance. Enter: Megababe's Toe Deo.
Anyone who knows me, particularly at the peak of my Ugg-wearing phase back in middle school, knows that my feet do not offer the most wonderful smell in the world. This has brought forth great humiliation throughout my life, and I've often found myself running to my room to spritz perfume on my feet before anyone could comment.
After Toe Deo popped up on my Instagram (consider me influenced), I figured there was no time like the present to stop wasting my expensive perfume and try out a product that was actually designed to eliminate foot odor.
Crafted to kill bacteria, reduce odor, and rejuvenate your feet, Megababe's cruelty-free formula contains lavender, witch hazel, and mint for a truly refreshing scent that doesn't contain parabens, sulfates, or phthalates. Put simply? No irritation.
To apply, first shake the bottle, and thoroughly coat your feet with the sweet aroma of lavender mint. It's especially important to spray in between the toes and make sure the solution has dried before slipping on your socks and shoes.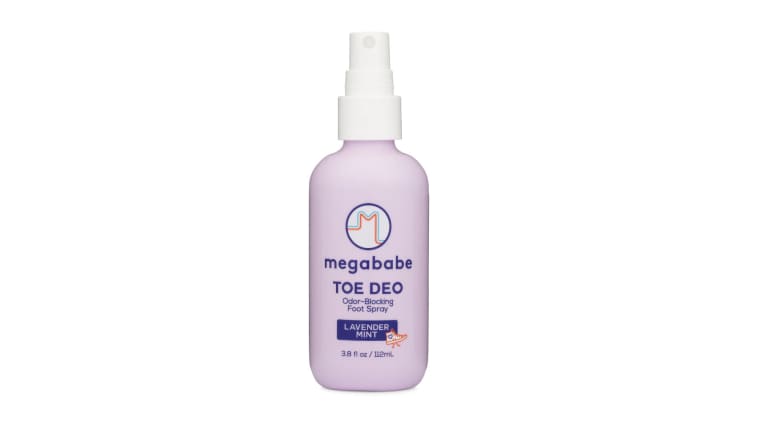 Not quite sold yet? I'll leave you with this anecdote. After walking nearly 3 miles to meet my friends, we arrived back at their apartment, where I told them about the test I was doing. They volunteered (I did *not* force my feet on them!) to give a little sniff after I took off my shoes, and much to my surprise, they didn't grimace in disgust.
Now, my feet didn't smell like lavender, witch hazel, and mint any longer, but they were simply odorless, which was a shock considering the high 80-degree weather I was hot-girl walking in before we met up. Even after a long run, my feet still smelled fresh, so it's safe to say Toe Deo has become as important in my routine as regular deodorant.
If you're tired of feeling embarrassed after taking off your shoes in the hotter months and are looking for a natural refresh to boost your confidence, Megababe's Toe Deo is the product of the summer for mitigating odor, eliminating bacteria, and giving your sweat a run for its money. And the $14 pick isn't just great for the summertime—just think of winter boot season!