How To Do Jump Squats With Heel Clicks, For A Fun Glutes & Core Challenge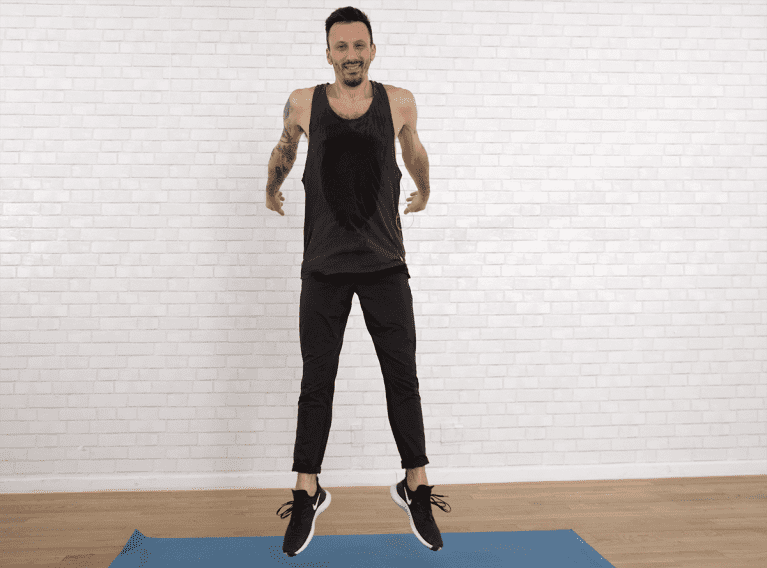 There's a reason squats are so common come leg day, but let's be real—they can get a bit stale. Luckily, there are tons of squat variations out there to help spice things up. And in the case of these jump squats with heel clicks, not only will your glutes feel the burn, but you'll also add a bit of cardio to your strength training. Also, they're actually really fun to do! Learn how to do squat jump with heel clicks, as demonstrated by fitness instructor Dino Malvone.
Jump Squats With Heel Clicks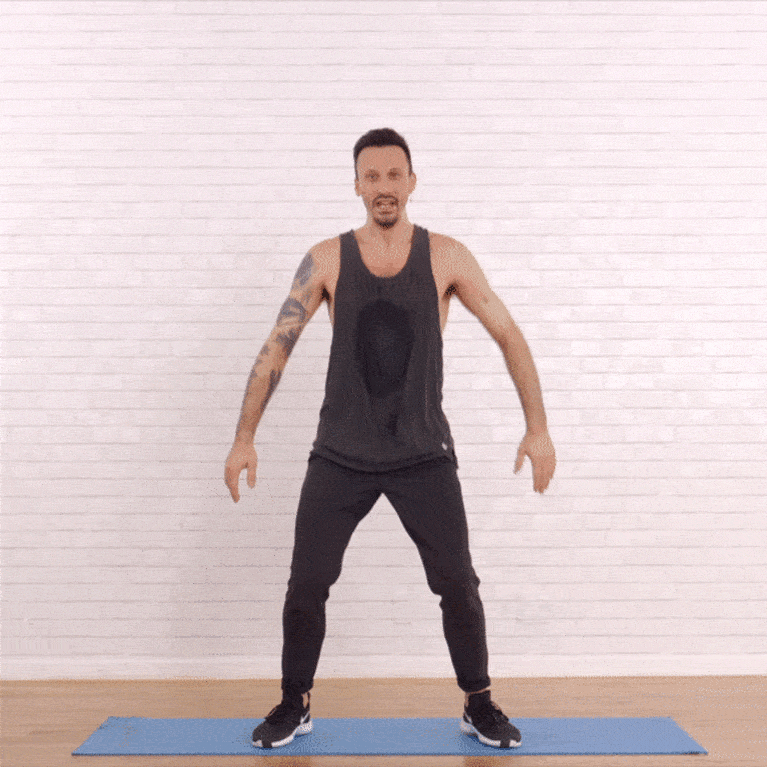 Start in a narrow squat position (toes at 11 and 1 on an imaginary clock, knees over heels, tailbone back, core engaged, and shoulders soft).
At the bottom of the squat, squeeze your glutes, press into your heels, then roll through your feet and propel upward off your toes.
At the top of your jump, click your heels together in midair.
Land softly on your feet, then use the momentum from landing to move into your next squat. That's one rep. Continue for 1 minute.
Don't forget to keep your core engaged and tailbone back with a long straight spine.
Be mindful not to hyperextend your knees over your toes, particularly if you have any knee injuries.
To make it easier, you can leave out the heel clicks if they're too challenging and focus just on the jump squats.
Make it more challenging by adding wrist and/or ankle weights.
Aside from the obvious benefit of squats working your glutes and quads, with the proper form, you're also engaging your abdominal muscles. With the addition of jumps and heel clicks, you're incorporating cardio into your strength training, as well as strengthening those ankles.
So if you're looking to get your blood pumping, tone up the legs and glutes, and have fun while you do it—be sure to include this simple move on your next leg day or whenever you want a quick lower-body workout.