How To Run Parent-Teacher Meetings Like An Expert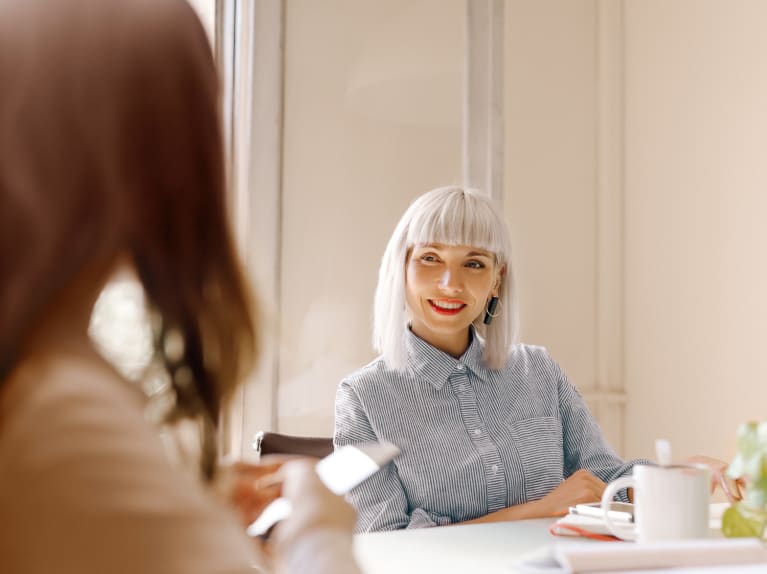 Our editors have independently chosen the products listed on this page. If you purchase something mentioned in this article, we may
earn a small commission
.
Would you give your life savings to an investment broker you never met? Purchase a home you never saw? Buy a car you never drove? So why put your children's future in the hands of teachers you don't know? Since the investment in your child's future is of the utmost importance, closely managing that investment should be paramount in your thinking. You begin by being involved in your children's education, holding both them and their teachers accountable, which guarantees you get the best return on your educational investment in your children.
As previously stated, developing strong partnerships with your child's teachers becomes an essential part of that investment because it deals with the business of your child's future. When parents view their child's education as similar to an investment, they can become more effective at managing their child's progress toward their highest level of achievement to get the best return. This 18-year commitment can become a highly significant asset to a child's learning career, which will pay huge dividends now, in your child's future, and for the rest of his or her life.
Parents need to recognize the attention that their children need and receive in a classroom is in direct relationship to their involvement with their child's teacher. In order to have those needs realized, parents must support open and ongoing communication channels between themselves and their children's teachers. Leaving your child's academic success solely up to teachers whom you have no relationship with may suggest to them you hold a lower classroom expectation for your child and the product the teacher presents. Remember, your child is one of many students in a classroom over 12 years. Whatever goal you have regarding your child's education may not be realized unless you're involved.
Start early and act often.
From the first day she enters school and on until she graduates, you are handing over your child to someone you don't know. Your child's success, performance, and attitude toward learning are dependent upon teachers who can have a major influence on shaping the way she learns and performs. Don't let this life-shaping experience take place without your involvement. Letting each teacher know you're involved and concerned, that you expect to take an active role in your child's education, puts everyone on notice that you're paying close attention to one of the single most important components of your child's life: her educational success.
Don't wait for quarterly report cards to tell you how well your child is doing before you address an issue that affects your child's performance. Establish your position early and address your expectations regarding your child's education each year.
Begin by taking an active role in parent-teacher meetings. This is an important place to establish a leadership position and develop strong partnerships. Those initial back-to-school meetings can be an opportunity for teachers to identify their classroom expectations but also one in which parents can walk away with a concept of the teacher's style and classroom expectations. Every opportunity to address your children's teachers further supports the necessary dialogue needed to develop closer relationships with an individual who has a major influence on your child. Approaching this opportunity with questions pertinent to your child's classroom experience helps you be closely involved with his learning experience.
Come prepared to meetings.
The following is a list of questions parents can pose to teachers regarding the academic, social, emotional, and behavioral development of their child's educational career. These questions also help stimulate discussions in areas where children may need additional attention from parents, teachers, or other experts to help support those who may have educational challenges.
Parent-Teacher Meeting Questions:
Is my child responding to your direction?
Does my child work well with others?
Does my child have a difficult time focusing?
Is my child's work complete and turned in on time?
Is my child comfortable and responsive in class?
Does my child answer when called upon in class? How often do they respond with the appropriate answer?
Does my child turn in completed homework assignments?
Does my child stay on task?
Does my child remain focused when you're presenting material?
Does my child participate in class?
Does my child work independently or need excessive direction?
Does my child follow classroom rules?
Does my child socialize with other students?
How's my child's performance in relationship to other students in the class?
As you review these questions, you'll recognize this is going to take time. Great—time is what you have. Remember, we're talking about your child, your investment. Obviously, parent-teacher meetings have time limits, so if you need additional time to address issues that require more attention, request a second meeting.
I believe face-to-face meetings versus emailing back and forth are more beneficial for the initial meeting. It's always important to put a face with a name, and parents who show up to these meetings make a stronger statement about their involvement and commitment. Also, visiting your child's classroom can tell you a lot about a teacher, how organized they are, their expectations of students, and overall presentation.
Once you've established that relationship, then communicating by email or phone may be something you and the teacher agree to incorporate. At that initial meeting, however, you need to be considerate of the teacher's time, so come prepared. Address your expectations from your child's academic, social, emotional, and behavioral standpoint. Discuss areas of need you're aware of regarding your child, as the teacher may not be aware of them and obviously needs to know in order to provide the best possible learning experience.
Are you satisfied with the information you received? Follow-up with an email expressing your appreciation for the teacher's time, addressing any issues or concerns and when you next plan to address these issues with the teacher. If you're not satisfied, request another meeting. Keep in mind that you may hear about issues or concerns regarding your child that you don't understand or don't agree with, so be open to feedback and ask questions. This way, everyone will be on the same page regarding your child.
A typical parent letter could look like the following:
Dear Ms. Haines:Thank you for the opportunity to meet with you last Tuesday at the parent-teacher meeting. Both my husband and I appreciated the time you spent providing us valuable insight as to what this year's going to look like for Mark in third grade.We appreciated your suggestions and will make a point of reading with Mark for 30 minutes each evening in the effort to enhance his reading and comprehension skills. Thank you for that suggestion. We look forward to hearing any additional suggestions you can offer.Feel free to email me any time there is a concern or issue. I look forward to speaking with you throughout the year.Sincerely,Mrs. Interested Parent
Once again, be open to the suggestions and recommendations from teachers and counselors. The goal is to establish an informed partnership to support your child's success. With a parent-teacher team that works together, everyone—students, parents, and teachers—succeeds, supporting the ongoing development of your child from the day he or she enters school until graduation and beyond.
If this all sounds a bit businesslike, it is. It's part of the business of raising your children, making sure their educational experience is meaningful and that your children and you get the best educational return on your investment. Remember, don't expect something from teachers or the educational system they can't or may not be willing to provide—particularly if you're not involved. Take charge and be an active participant in your child's educational career, and the results you both will achieve will be well worth your investment.
This story was an excerpt from 21st-Century Parenting: A Guide to Raising Emotionally Resilient Children in an Unstable World by Rick Capaldi, Ph.D.