This Furniture-Free Apartment Takes Minimalist Living To The Next Level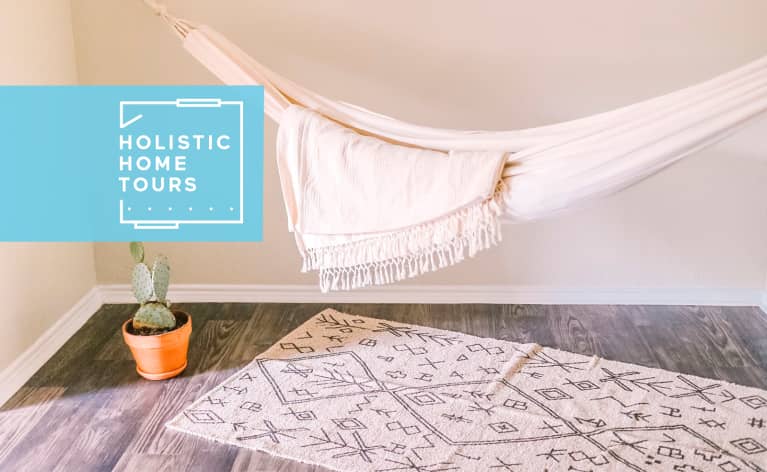 Our editors have independently chosen the products listed on this page. If you purchase something mentioned in this article, we may
earn a small commission
.
Just when I thought I'd seen the most minimalist-inspired homes imaginable, I stumbled across Youheum Son's YouTube channel. Son's decluttering journey culminates in an Austin, Texas, apartment with hardly any furniture, art, or accessories. The self-proclaimed HSP finds that the pared-down space helps her live more sustainably in every sense of the word: She maintains a low environmental impact, isn't overwhelmed by stress, and has time and energy to pursue non-material pleasures. Here's Son talking about all the abundance she's been able to find simply by owning less:
What are three words that describe your design philosophy at home?
Natural, simple, and calm.
What first attracted you to minimalism?
Thanks to Japanese minimalist Fumio Sasaki and decluttering coach Marie Kondo, I realized that simplicity can be a powerful tool for attracting more focus and peace. Their work and teachings served as the biggest motivator for me to create a calm and simple space.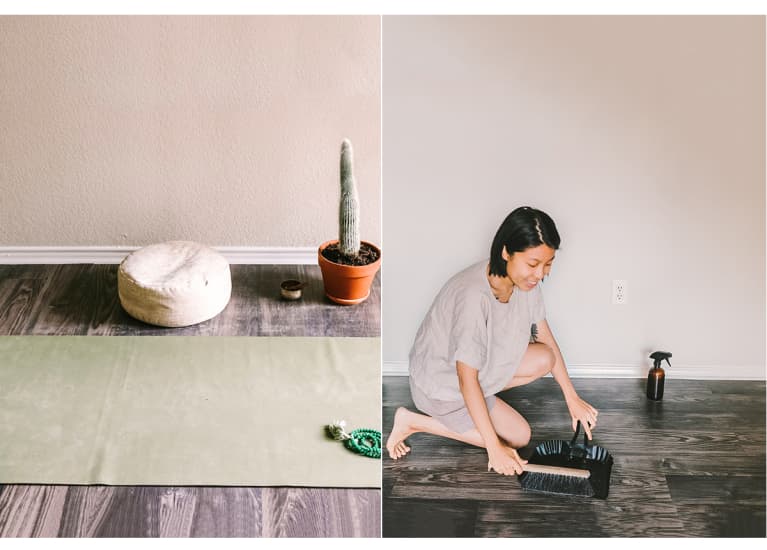 Was your furniture-free home a gradual shift of getting rid of things, or has it been that way from the beginning?
In the early stages of minimalism, I wasn't aware that I needed more spaciousness and less stimulation. But as I became more conscious of my triggers as a highly sensitive person, it eventually led me to gradually let go of physical distractions. So about three years into decluttering, I fully embraced a calm and clutter-free lifestyle through furniture-free living.
Is there any furniture you miss? The bed?
I'm content with what I have in this present moment, so I don't feel the need to add anything else. But I am flexible and open to the idea of getting furniture in the future if needed! Right now, I just love the gentle swing of my hammock bed. I also enjoy tapping into my Korean culture by sleeping on the floor, eating on the floor, and wiping the floor by hand.
What would you say to someone who feels overwhelmed by their belongings but isn't ready for such a drastic shift? How can they get started paring down their space to just the essentials?
I believe that it's important to be gentle with the unfolding of minimalism, so take some time to set clear intentions before going too deep. Reflect on your emotional needs and wants before diving into life-changing commitments. Ask yourself what you hope to achieve through the practice of letting go—in the short term and long term. Tools like reflective journaling, vision boards, and focus wheels can help.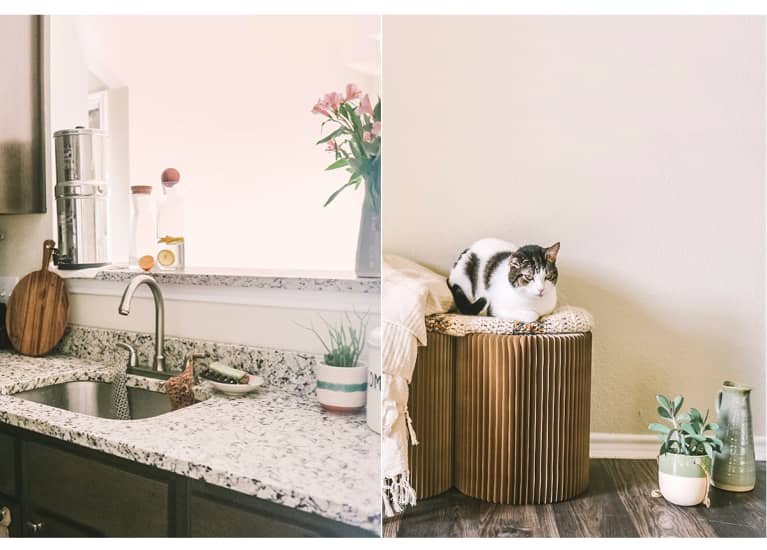 What are some other ways you practice minimalism outside your home?
I try to cultivate experiences that bring me joy instead of material things. I love creating positive memories outside of my home by going on adventures, traveling with my family, and reconnecting with nature. This allows me to appreciate the presence of abundance in a non-material way.
How has living a hyper-minimalist life affected your well-being?
It gives me more time and space for nourishing activities like yoga, meditation, friendly gatherings, and natural movement. I love how my current environment supports my emotional health by allowing me to be more focused, mindful, and calm throughout the day.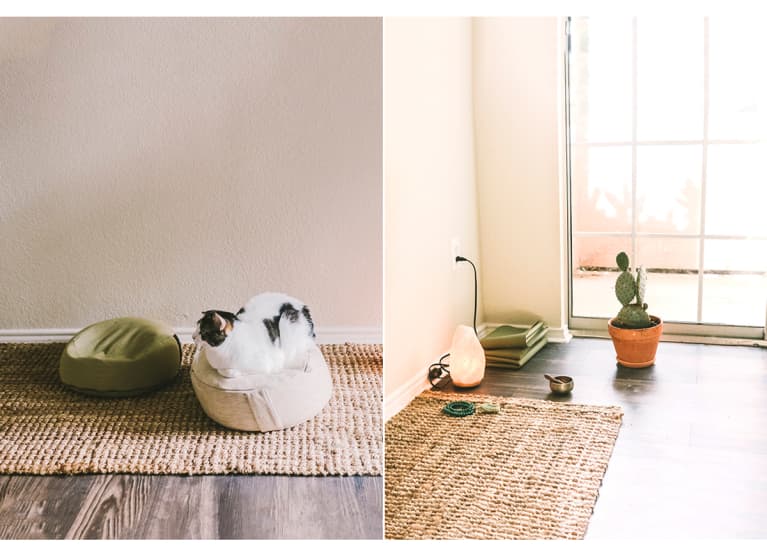 What noises can be heard in your home? What smells are there?
I enjoy the practice of noble silence from my mindfulness teacher Thich Nhat Hanh, which is the practice of being fully present with silence. But there are also times when I listen to calm music while I work from home or when I do household chores. I burn lavender and sage bundles while I clean my home or when I practice morning yoga.
What's the best compliment you've ever received on your space?
I've been told that my space looks peaceful and calm because of the natural colors and bareness. I've also heard that I look very happy and content with where I choose to live.