Color Of Light Matters When Regulating The Circadian Rhythm, New Study Finds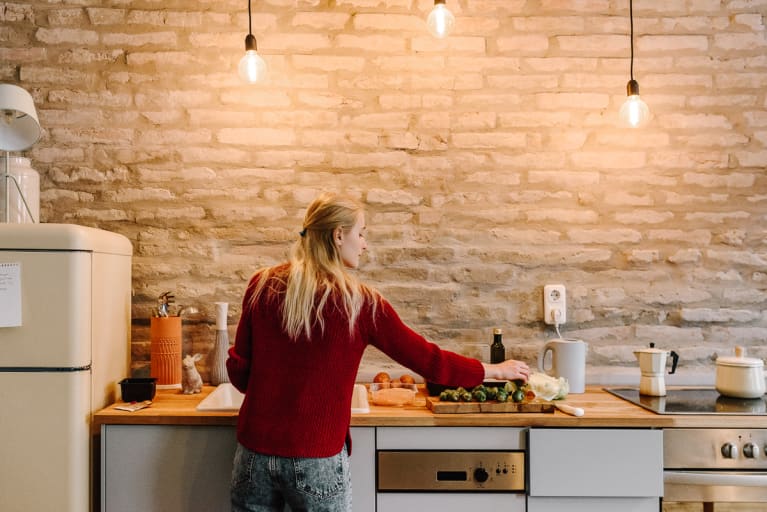 February 21, 2020 — 20:41 PM
Our circadian rhythm, or the natural cycle that regulates when we wake up and fall asleep, is responsible for delegating our energy levels, controlling when hormones are released, and more. And as we've become further removed from our natural environment, what with the rise of blackout curtains and smartphones, natural light doesn't regulate our circadian rhythm as much as it once did.
But now, thanks to a new discovery from the University of Washington, hacking our circadian rhythm may be easier and more effective than ever. Their research revealed a crucial factor many "circadian" lights are missing: color. And it could very well change the circadian lighting game.
It all begins when light hits the eye, which signals the neurons that regulate circadian rhythm, alertness, cognitive function, mood, and more. As you can imagine, lighting with sunset colors would signal to your body that it's nearly bedtime, while morning light serves as a wake-up call.
Sara Patterson, graduate student and the study's lead author, says studies on circadian rhythm and light have been done at length, but how changes in the color of light affect us haven't been.
In their research, the team discovered that not only are cone photoreceptors in the eye sensitive to blue light, but they also "respond strongly to long wavelength oranges and yellows and contrasting light—the colors at sunrise and sunset."
The findings of this research, according to the team, provide new insight into what they call "the missing component of an evolutionary ancient color vision circuit," which is "capable of setting the internal clock" by processing the color spectrum within light.
It's a cell within the retina called amacrine, and it cues other photosensitive cells that affect our circadian processes. According to Patterson, these retinal circuits aren't very well known, so finding a new blue cone cell wasn't out of the question. That said, there's still much to learn about how these cells affect our brains, circadian rhythms, and more.
"This research all started because of our interest in the health benefits of having natural light that occurs at the right time of day," explains professor and corresponding author, Jay Neitz, Ph.D., "that helps regulate our circadian clock and our mood and alertness."
The future of lighting tech.
Neitz goes on to add that much of the current lighting technology hasn't been able to mimic the real benefits of natural light because they're missing this knowledge of color receptors. Light therapy devices for seasonal affective disorder, for example, produce a really bright light—but they don't include sunrise and sunset wavelengths essential to circadian rhythm. Moving forward, armed with this new knowledge, lighting companies have something new to consider.