Get A Sun-Kissed Look While Indoors: 8 Ways To Get Glowing Skin Right Now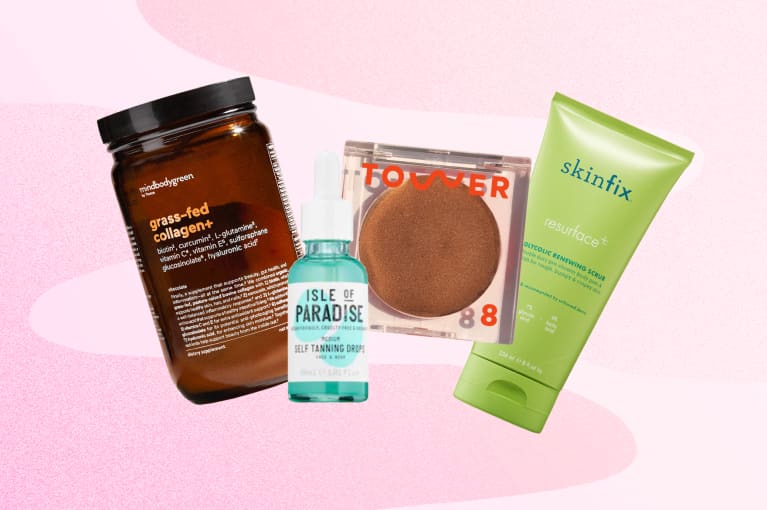 Our editors have independently chosen the products listed on this page. If you purchase something mentioned in this article, we may
earn a small commission
.
With summer approaching and many of us spending more time indoors for the foreseeable future, we may be missing that natural glow that comes with days spent outside in the sunshine and getting your body moving. And while this is for the best given the current circumstances, it does likely mean our summer glow might look a little less, um, glowy this year.
So here, we gathered items that can help you achieve that desired look. Consider them our glowing recommendations.
Tower28 Beauty Bronzino Illuminating Bronzer
Getting that coveted skin-kissed look is all about the golden highlighter and bronzer hybrid. Bronzers tend to get a bad reputation, largely because there are so many out there that skew orange or look cakey when applied. Not this creamy, balmy option from sensitive-skin-safe brand Tower28. It's a similar texture to their highlighter and blush: supple and dense but so easy to sheer out on skin. We especially love it because it has a very subtle golden overcast, which is why we call it a "highlighter hybrid," which will give any skin tone dimension.
Bronzino Illuminating Bronzer, Tower28 Beauty ($20)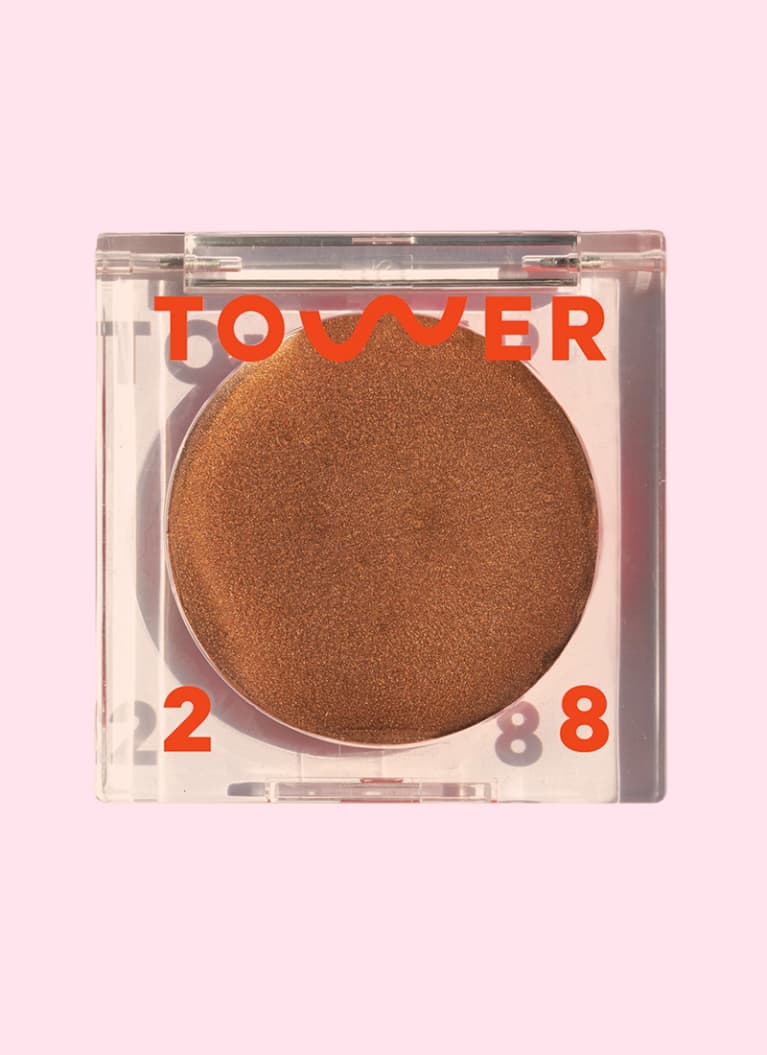 mindbodygreen
Ilia Multi-Stick
A key part of achieving that "lit-from-within" glow that many people overlook is a hint of color on the cheeks. That soft flush gives the illusion of just wrapping up beach yoga. This multitasking stick comes in several shades, so you are sure to find one that works for skin tone. Then just ever-so-gently tap it on the apples of your cheek, and then, with the pads of your fingers, press onto skin until it's melted in. Another tip: To really get the illusion of gently warmed cheeks, apply the blush first, then apply the tinted moisturizer, bronzer, and highlighter over. Then it truly looks like it's from within.
Multi-Stick, Ilia ($34)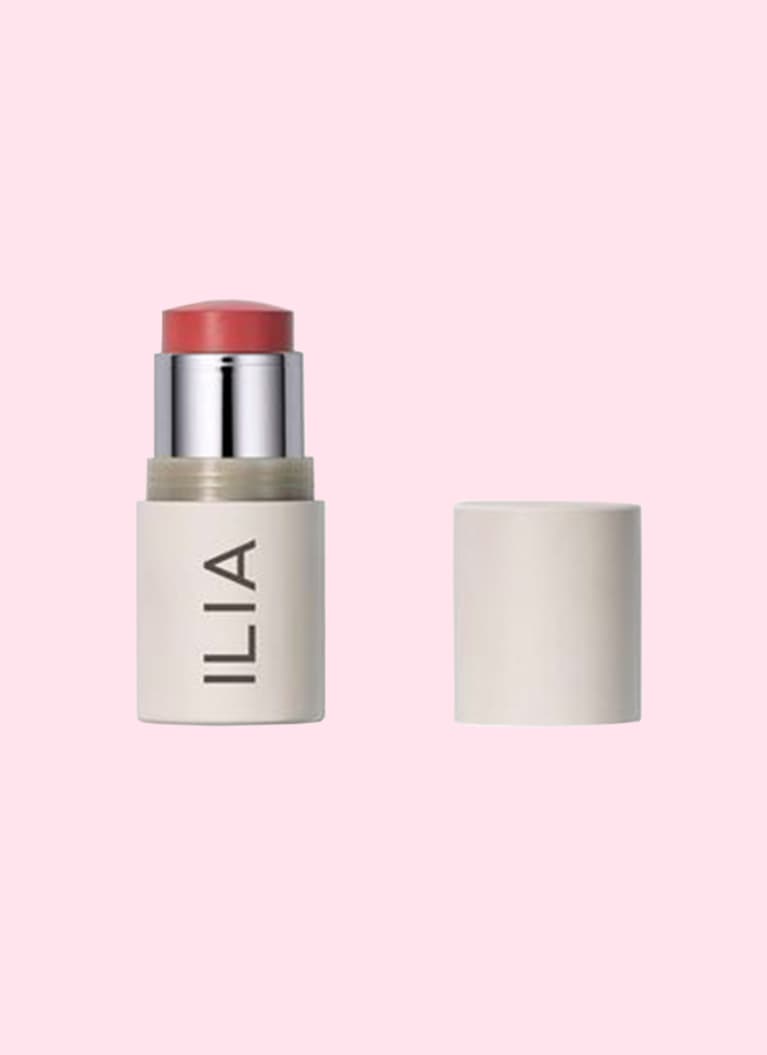 mindbodygreen
mindbodygreen grass-fed collagen+
You can fake a glow with makeup and topicals all you want, but you can't really achieve a healthy glow without starting internally. That's where smart, well-formulated, skin-healthy supplements come in. mbg's grass-fed collagen+ is filled amino acids, antioxidants, and other powerful actives that support skin health internally by promoting collagen production, supporting natural hydration levels, and enhancing overall tone and quality.*
grass-fed collagen+, mindbodygreen ($76)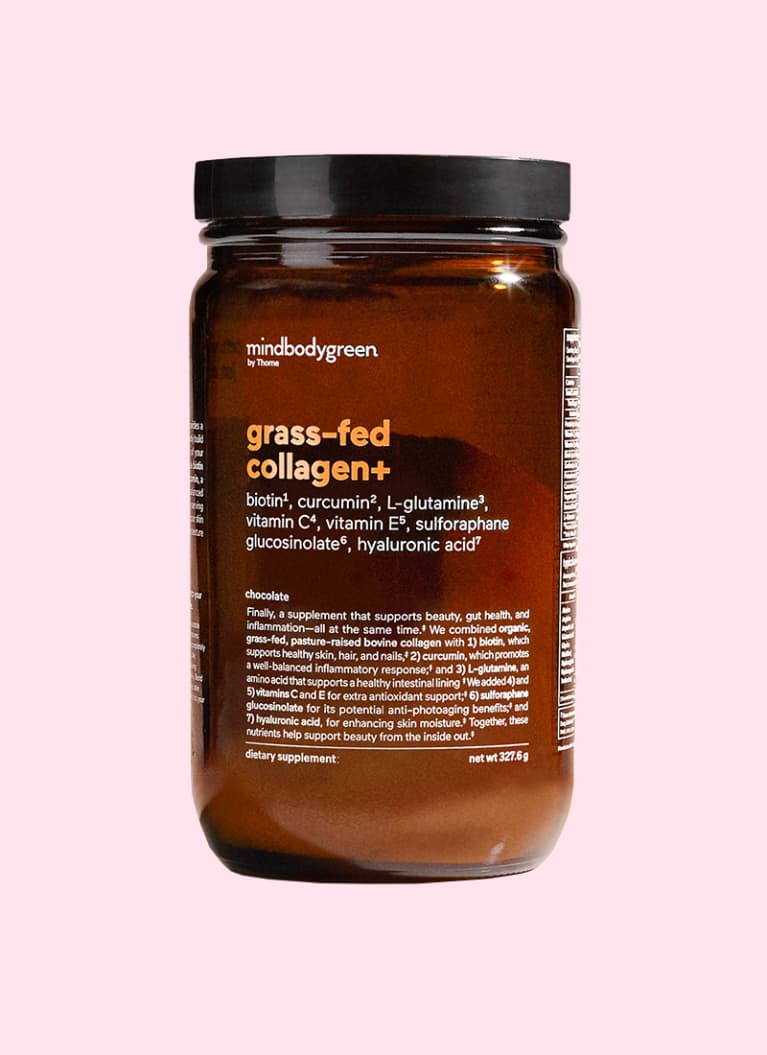 mindbodygreen
Isle Of Paradise Self-Tanning Drops
If you really want to go there, self-tanning products have come a long way since the boom of the early aughts. Not only are they more natural-looking, but the formulas are natural, too (well, some are). If you're a newbie to self-tanning or you've been sporting a faux tan for years, Isle of Paradise has a plethora of clean options to choose from. We're partial to these customizable drops: Simply pick your strength (fair to dark), and then add one to 12 drops into your favorite moisturizer, be it body or face. This way, you can really customize how deep you want to go.
Self-Tanning Drops, Isle Of Paradise ($29)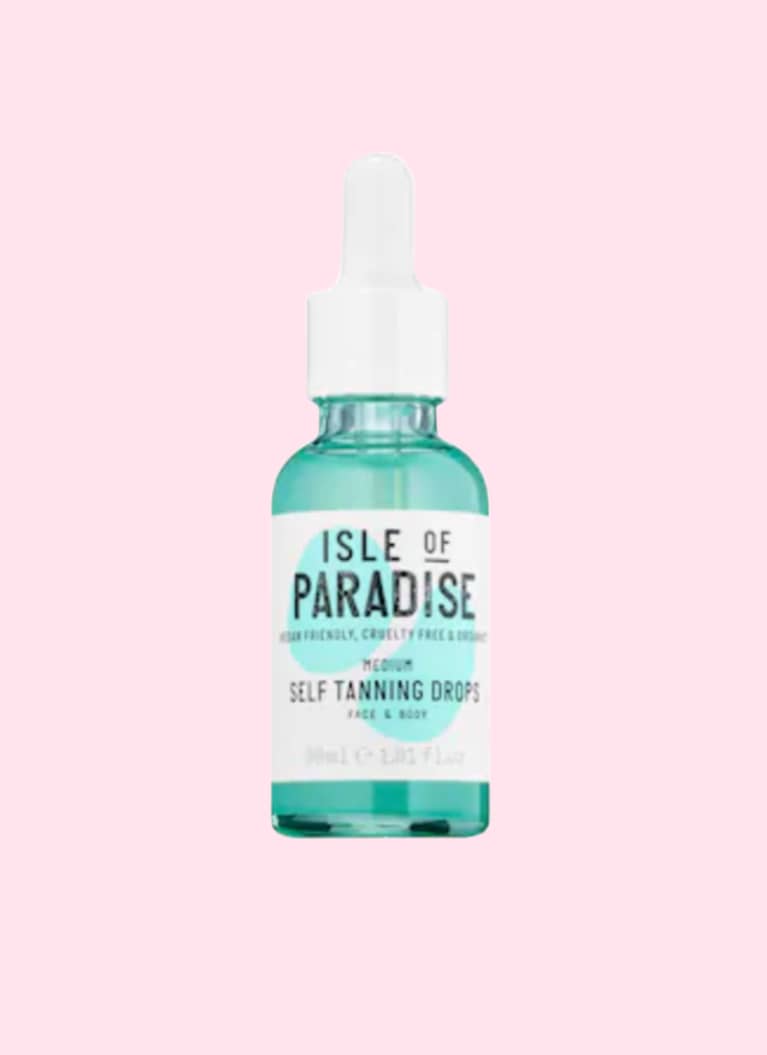 mindbodygreen
ZIIP Beauty Nano Current Device
Perhaps strange to put a handheld microcurrent device next to bronzers and body oils, but they're all just unique pathways to the same goal: luminescent skin. The ZIIP, among a host of other benefits, encourages lymphatic drainage and blood circulation to the face. Both of these will help your skin appear brighter and more youthful with regular use.
Nano Current Device, ZIIP Beauty ($495)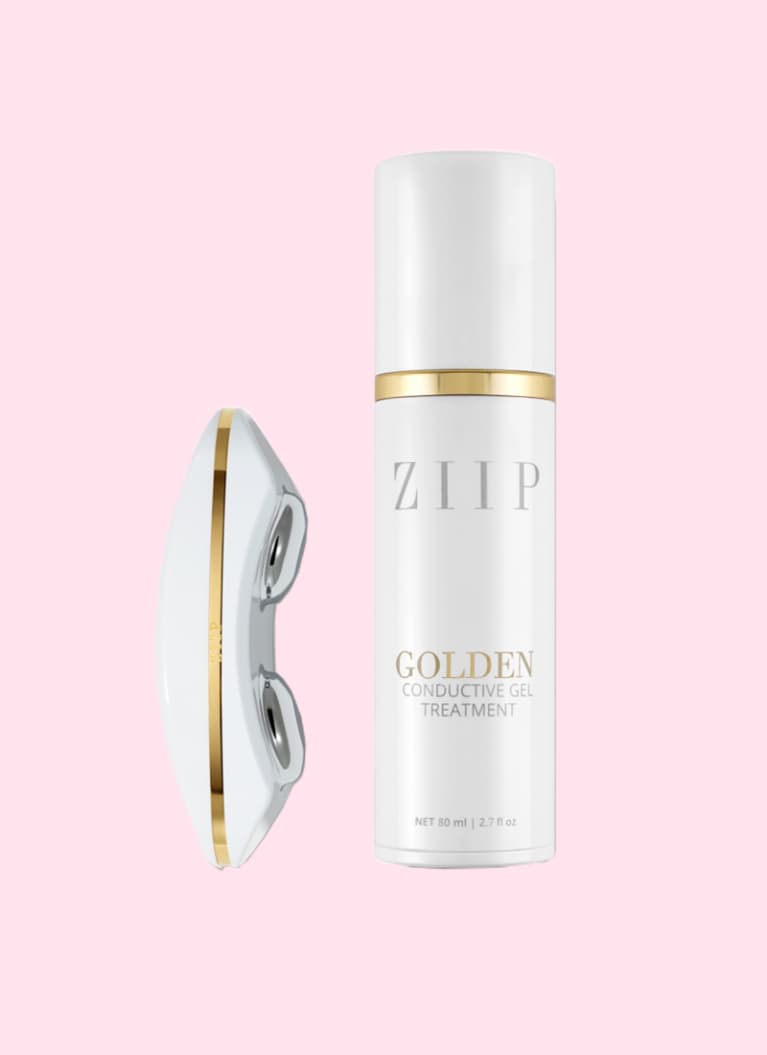 mindbodygreen
Follian Instant Glow Body Oil
Now for the body. To achieve healthy, vibrant skin from the neck down, the most important step you may be skipping is sealing in moisture post-shower. Consider this your warning that you must apply an occlusive oil post-wash, every time. This keeps your skin hydrated and skin barrier function strong. We love this option because it sprays on (for an easier, no-mess application) and absorbs nearly instantly. Not to mention the formulation: It's made with 10 natural oils that aid skin in many ways, like vitamin E and mowarah seed butter.
Instant Glow Body Oil, Follian ($12)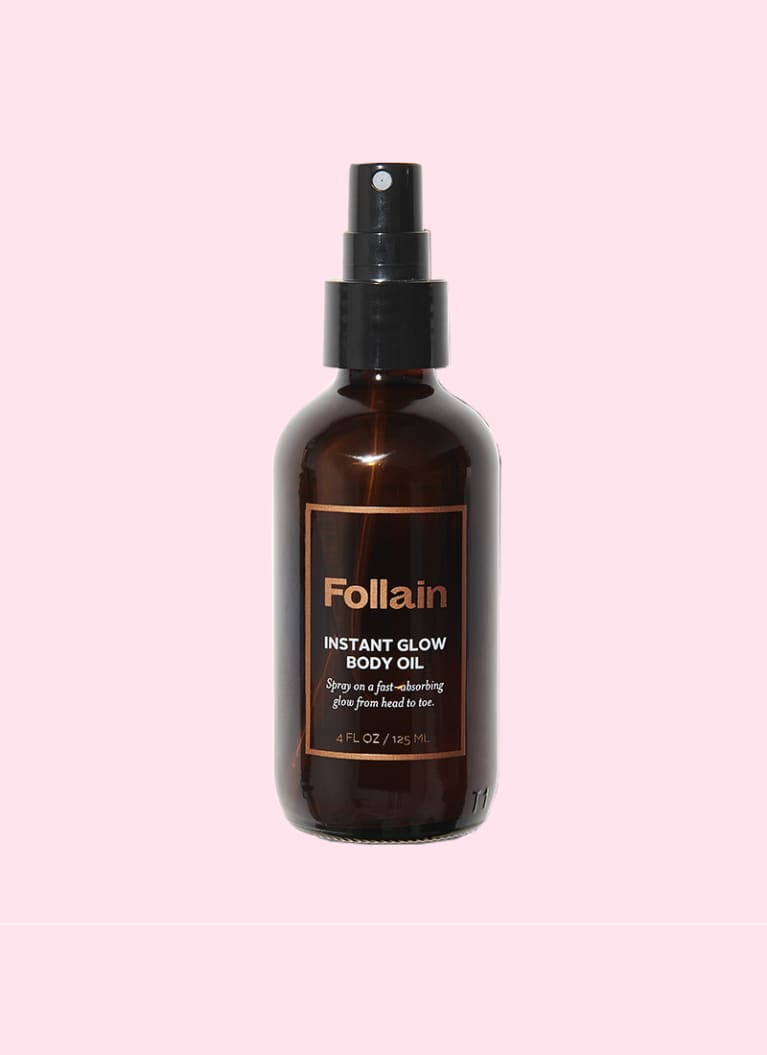 mindbodygreen
Balmyard Beauty Bronzing Oil
Let's say you just want a temporary body tan—like a bronzer for the rest of your skin. Balmyard Beauty makes a deliciously smelling natural option that will impart the gentlest of tans, tons of moisture, and a subtle sheen. The hue comes from the coffee oil and cacao (sourced from the tropics). Then coconut and avocado oils condition the skin, while raspberry seed oil helps encourage circulation and provides some antioxidant protection.
Bronzing Oil, Balmyard Beauty ($100)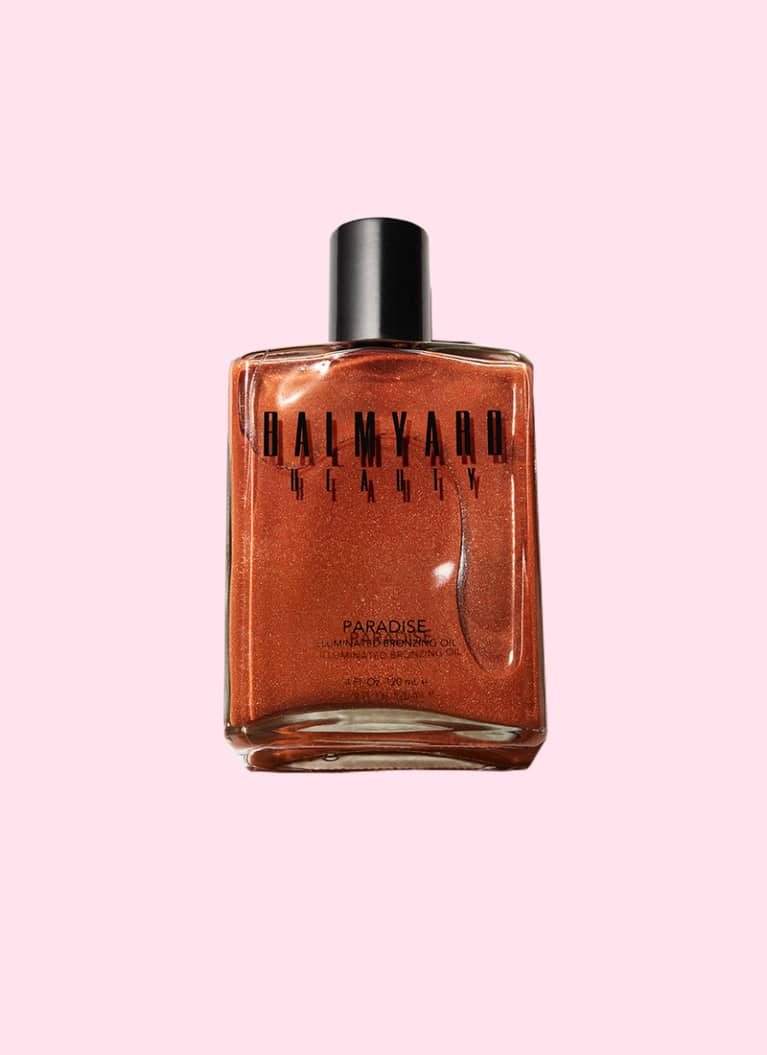 mindbodygreen
SkinFix Resurface+ Glycolic Renewing Body Scrub
You may already know that dull skin on the face is the result of dead skin cells. The same is true for the body! So regular body exfoliation is key. Take this dual-part chemical and physical exfoliator. The physical part is biodegradable bamboo particles that polish the surface level without being too harsh. The chemical is a blend of two renowned alpha-hydroxy acids, glycolic acid and lactic acid. These help break down the bonds between the dead skin cells so they slough off with the water, but because AHAs are water-loving, they also add a cushion of hydration.
Resurface+ Glycolic Renewing Body Scrub, SkinFix ($30)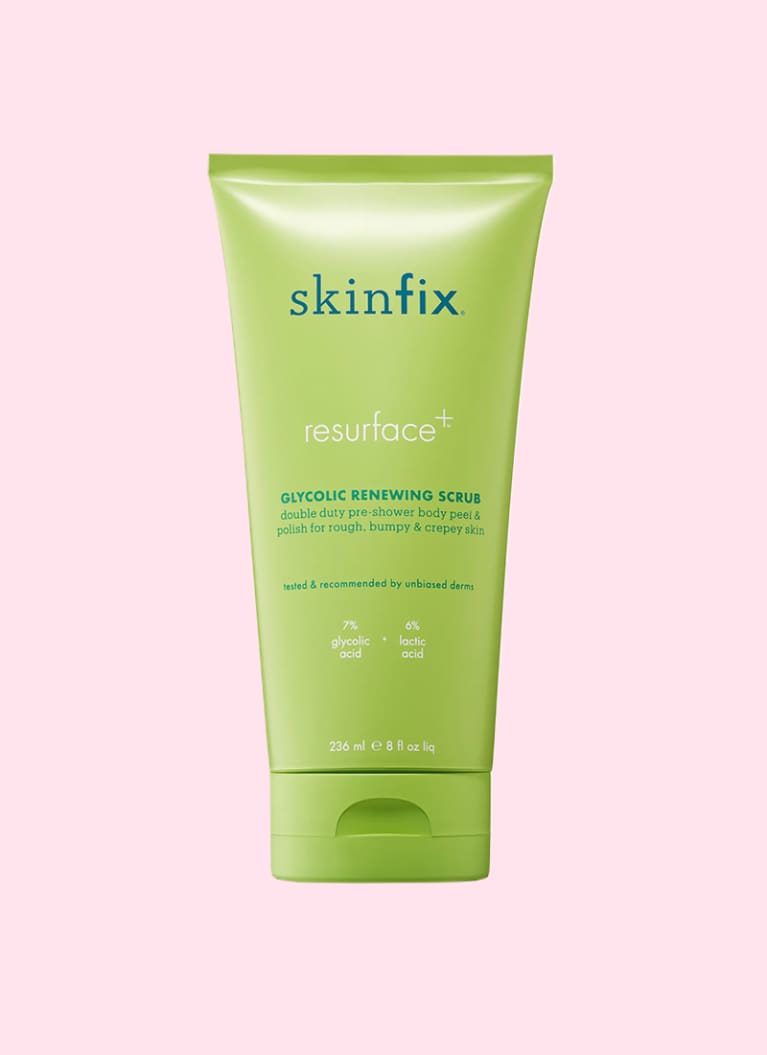 mindbodygreen