Drew Ramsey, M.D., On The Foods He 'Prescribes' & His Hack For Successful Fasting

mbg Founder & Co-CEO
By Jason Wachob
mbg Founder & Co-CEO
Jason Wachob is the Founder and Co-CEO of mindbodygreen and the author of Wellth.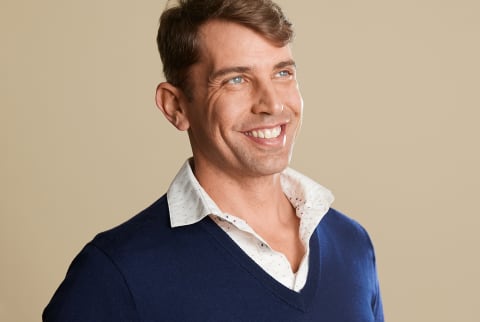 Image by Miachel Breton / mbg Creative
December 18, 2018
Love this? Want more? Stay up to date with the podcast by signing up for
our newsletter
. —The Editors
In addition to being a farmer and the co-founder of National Kale Day, Dr. Drew Ramsey is a board-certified psychiatrist, an assistant clinical professor of psychiatry at Columbia University College of Physicians & Surgeons, and a best-selling author of 50 Shades of Kale. Drew is a passionate advocate of the functional benefits of food and often encourages dietary changes to improve mood, brain functionality, and mental health.
Ever since he was a kid growing food on his family's farm, Drew has understood the deep connection we have to food. In medical school, Drew found doctors weren't encouraged to speak to their patients about their diets, lifestyle, or mental health: "It just struck me as left out of the conversation. With so many people, I didn't know what they were eating, their wellness regimen, or how they thought about that stuff."
He realized that if he wanted to help his patients' mental health, he had to expand the conversation.
In this week's episode, Drew and I talk about the research that encouraged him to "prescribe" food to his patients, the diet he recommends to prevent mental health concerns, and the thing everyone is doing that probably isn't great for their mental health (we really all do it). He also shares the unexpected truth behind intermittent fasting that actually helps him fight off the hunger.
Drew believes mental health and brain health are essentially the same thing. That, paired with brain health being one of mbg's predicted wellness trends of 2019, makes this episode a must-listen before the New Year.
And do you want to turn your passion for wellbeing into a fulfilling career? Become a Certified Health Coach! Learn more here.