Why Research Says Your Room Should Be Totally Dark At Night If You Want Better Health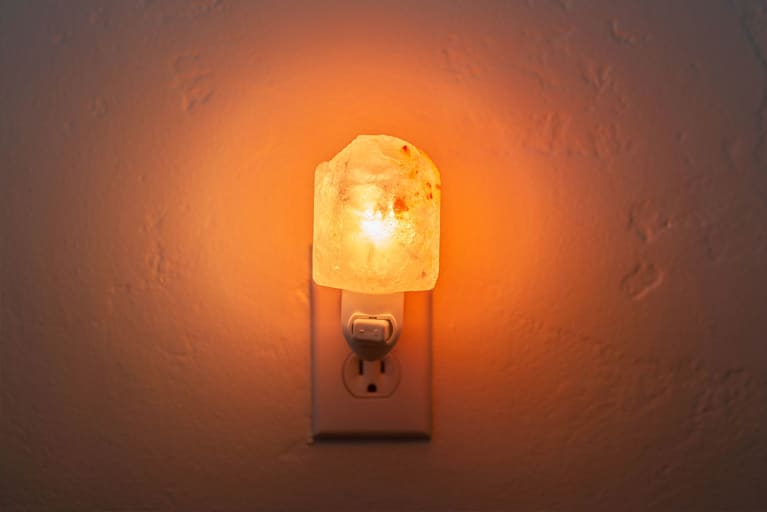 It seems obvious that our bedrooms should be dark when we settle in for a night of sleep, but does the light from a night light, or even a TV, actually affect health? According to new research published in the journal Sleep, it might, particularly as we age—here's what they found.
Studying the impact of light at night
For this study, researchers wanted to assess how light at night affects the health of people of older age. To do so, they analyzed data from 552 people, ages 63 to 84, who had participated in the Chicago Healthy Aging Study.
Over the course of a week, participants each wore a device that measured light in their bedrooms, and general health metrics were also looked at, such as their cardiometabolic health, including metrics related to blood glucose, blood pressure, and lipids, as well as weight status (including obesity).
The researchers discovered that less than half of the participants were getting five hours of total darkness while sleeping, with the rest getting exposure to light in the middle of the night.
With those with greater exposure to light at night, a link was seen with excess weight (obesity), as well as cardiometabolic health perturbations related to blood sugar balance and blood pressure.
Based on the findings from this study, there appears to be a link between light at night and obesity and/or suboptimal metabolic health. Participants who were not exposed to light at night, namely, were found to have better health outcomes than those who were exposed to light from phones, TVs, nightlights, etc., during the night.
Now, it is important to note that this study design is one of correlation (albeit with robust design and control of known confounding variables) and not necessarily causation, though the study authors explain that more research is needed here to understand this link more directly.
That said, the importance of having a regulated circadian rhythm is well known, as is the importance of getting quality sleep. And with light being one of the biggest influencers of our circadian rhythm, it makes sense that any light exposure at night would throw our bodies for a loop.
As lead author of the study, Minjee Kim, M.D., explains, "It's not natural to see those lights at night. Light actually turns off some of the parts in the brain that tell our body it's the daytime versus nighttime. So those signals are messed up in a way, because the circadian signal is weakened, and over time, that has implications for our health."
More research is needed to further understand the connection between light at night, circadian rhythm, and overall health, but if nothing else, these findings are one more reason to make your bedroom a sanctuary for better sleep. And that means a bedroom that's cool, quiet, and as dark as possible.