This Colorful Boho Home Is A Maximalist's Dream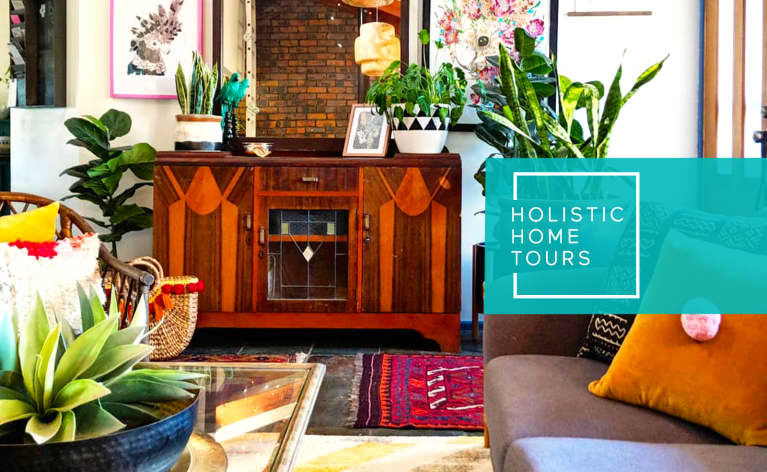 Brandi Love's home in Queensland, Australia, challenges the idea that maximalist interiors can't be relaxing. The self-identified Hectic Eclectic says that the bright shades and patterns in her space support her happy, bubbly disposition. Take a look inside this soul-satisfying family home and snag Love's advice on working with color, making vintage pieces look cohesive, and crafting a home that is filled with excitement and memories.
What are three words that describe your design philosophy at home?
Bold, bright, and fearless.
What's the oldest thing in your home? Newest?
I have so many vintage items that it's hard to know which one is the oldest. It might be my original Parker coffee table in the playroom! The newest items would be my quilt cover on my bed and pendant light in the dining room.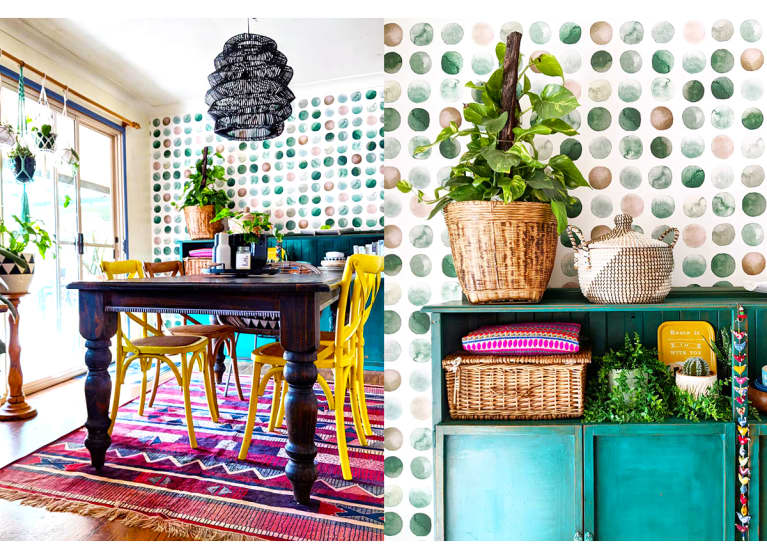 What noises can be heard in your home? What smells?
Mostly traffic and trucks driving past, as I'm on a main road, but when there is not much traffic, it's usually my kids fighting or the washing machine! As for smells, it's usually the scent of firewood burning out of our neighbors' chimneys or whatever essential oil I'm diffusing at the time.
Where do you shop for accessories? Artwork?
Mostly on Instagram! If I'm looking for vintage Moroccan rugs (my favorites!), Nouvelle Nomad and Rug Emporium are my top spots. A lot of my prints are from one of my favorite local artists, Grotti Lotti.
How would you describe home design in Australia? What trends are popular there?
Scandi Boho is really popular at the moment! We see a lot of pinks, whites, and natural materials with macrame thrown in.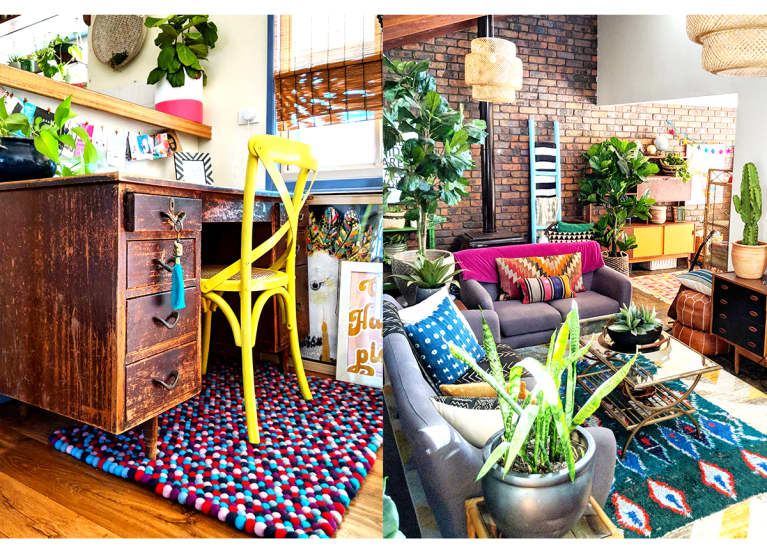 What are your top tips for playing with patterns?
I'll always keep a block color scheme (the mixing of two shades that are opposite on the color wheel) in mind when mixing patterns as a resting point and to help break up the clash of patterns. If I can add a common texture to my color block, even better!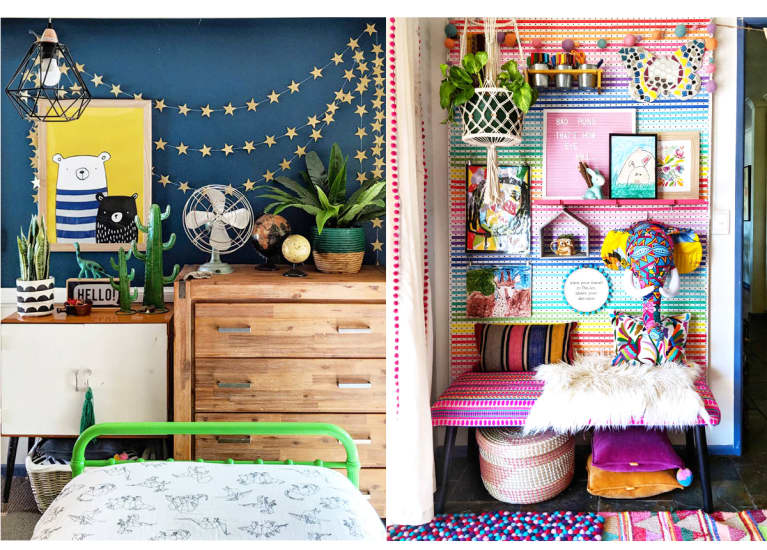 What's the most sentimental thing hanging on your walls, and what's the story behind it?
That would have to be the elephant painting in my laundry I purchased 12 years ago. It was my first-ever "expensive" purchase: $99, which was a lot of money to me! But I thought it was so beautiful that I needed to have it—plus elephants are my spirit animal!
Turn your home into a colorful boho dream with these quick tips.