This Couple Has Found The Secret To A Soothing, Minimalist Home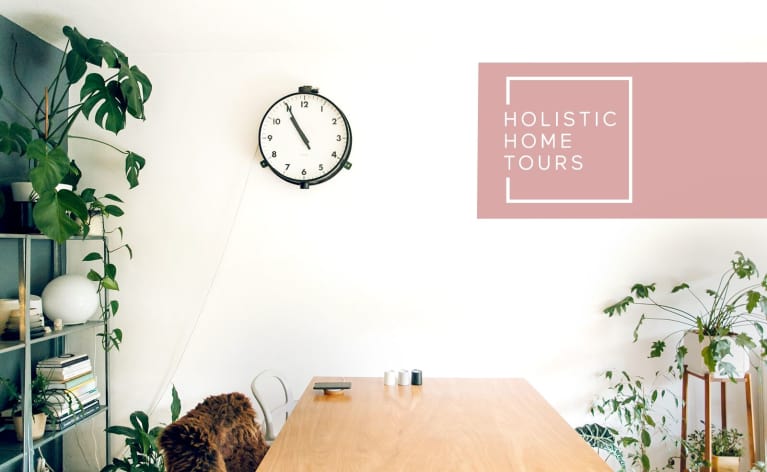 India and Magnus are the travel photographers behind Haarkon—a beautiful blog that speaks to the couple's minimalist sensibilities and love of nature. When not on the road, the duo is working behind the scenes from their home outside Sheffield, England. We peeked inside the "Haarkon House" to get India and Magnus' take on how to create a relaxing live-work space that sets the stage for creativity.
How does your home change with the seasons?
The huge sliding doors in the living room provide us with an ever-changing artwork. At the moment, it's full of green leaves. We see the internal layout as flexible too, and we'll often move furniture around depending on whether we want to work near the windows or hunker down in a corner. Since we work from home, it's important that the space serves many purposes.
Your home is so clean and minimalist. What are your top tips for keeping it looking fresh?
To start, we have very few possessions—mainly books, ceramics, and plants! We try not to have anything we don't really need. We are conscious of everything we buy and bring into our home because we like the idea of clean surfaces and white space. That's where the ideas go. Even though we have shelving with gathered objects on it, we keep some areas free so that the clutter doesn't build up. And we always take photos instead of buying souvenirs.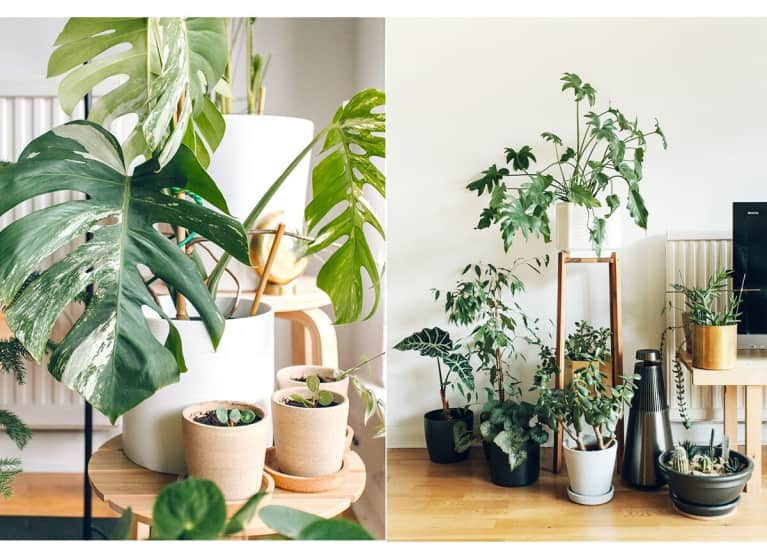 Where do you get your beautiful pottery/planters?
Lots of different places: DIY superstores, markets, and straight from artists we admire. We have an ever-growing collection of ceramics that are either gathered on our travels or purchased from people that we have a connection to. Some of our favorites come from Jono Smart, Alex Devol, Grey Suit Clay, Hasami, Pottery West, and Dove St Pottery. We love that each one has its own story!
What's the oldest thing in your home? Newest?
The oldest thing in our home (aside from our home itself!) is probably one of our books. The newest are the LED strip lights that lean against the wall in the living room—we like the industrial feeling they bring.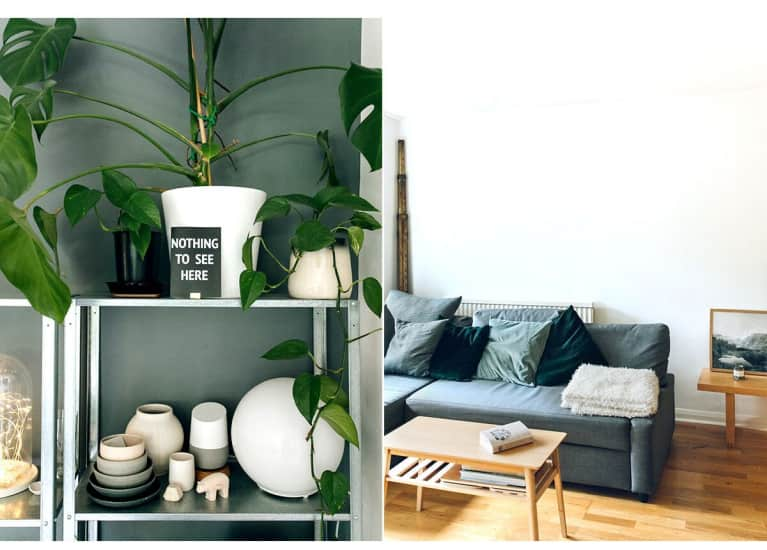 What's the most sentimental thing hanging on your walls, and what's the story behind it?
We prefer to keep our walls free as much as we can because we find the white space is really refreshing, like a blank canvas, but we do have a huge old factory clock that was gifted from family. It's another industrial element that has really graphic numbers on it, and we love it.
What is your favorite thing about living surrounded by so many plants?
They're responsive to their environment, and that helps remind us that they're not just props! When we brought our first plant into our home, it was purely for the aesthetic, and then we realized that we had to keep it alive in order to maintain that look, so we read up and started reacting to what the plant was telling us.
How does your home support your health/wellness?
If nothing else, living just outside the city means we're walking all the time. Even after a long day at work, we will step out and wander the neighborhood to see what's changed in the surrounding streets and just get some air. We love being nestled in the trees and having the countryside on our doorstep, and that absolutely contributes to our state of mind.
The décor also relaxes us. It's all about knowing what works for you. Home is where we love to hang out after a tiring day or week, and there's really nothing like our own bed—or bath, for that matter!
Add some of these minimalist, calming touches to your home with these quick tips.