This Plant-Filled Oasis In The Dutch Countryside Is The Dreamiest Artist Studio Ever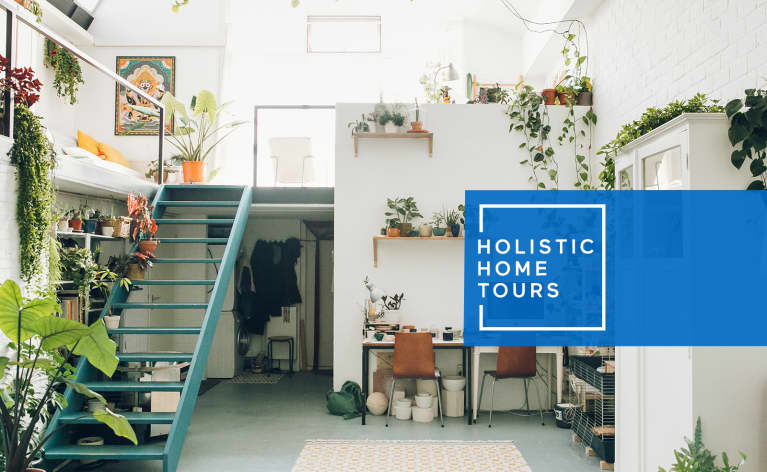 Rena Noordermeer is the talented maker behind Studio Hear Hear, an online shop of stunning ceramics, and she doubles as a florist. Her studio in Assendelft, a small, rural town outside Amsterdam, sets the stage for creativity and creation. Since moving in three years ago, Rena and her husband have totally embraced the calm that the countryside provides, even adopting three guinea pigs along the way. Take a peek into their studio, inspired by the tones of nature, and snag her ideas for crafting a place that will inspire you day after day.
What are three terms that describe your design philosophy at home?
I'd like to say simple, light, and welcoming...but in reality it's probably more like plants, natural materials, and cozy mess.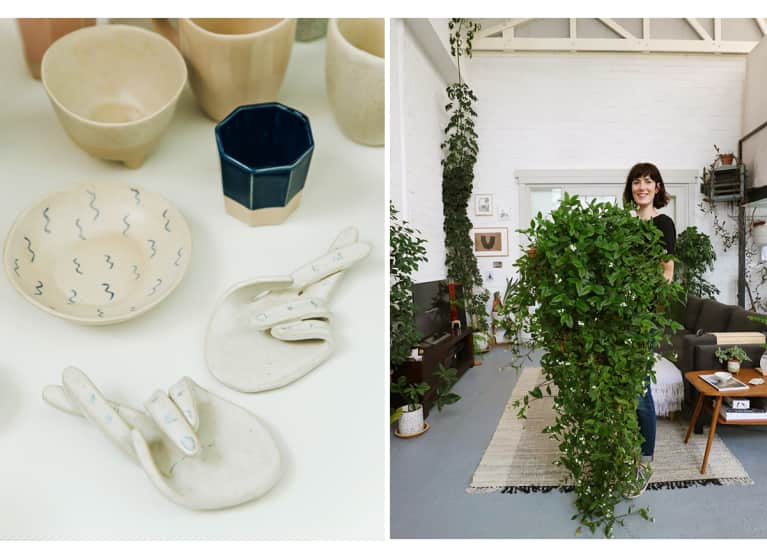 How does your home inspire you to create?
The studio is one big open loft, and it has high ceilings, wooden beams, and lots of daylight. When you combine those good bones with all the plants, handmade items like vases and bowls, and some thrifted furniture, it really feels alive. There's so much happening, but it's calming at the same time, and that inspires me. Since the studio is one big open space, I've tried to create some corners that feel a bit more intimate and cozy.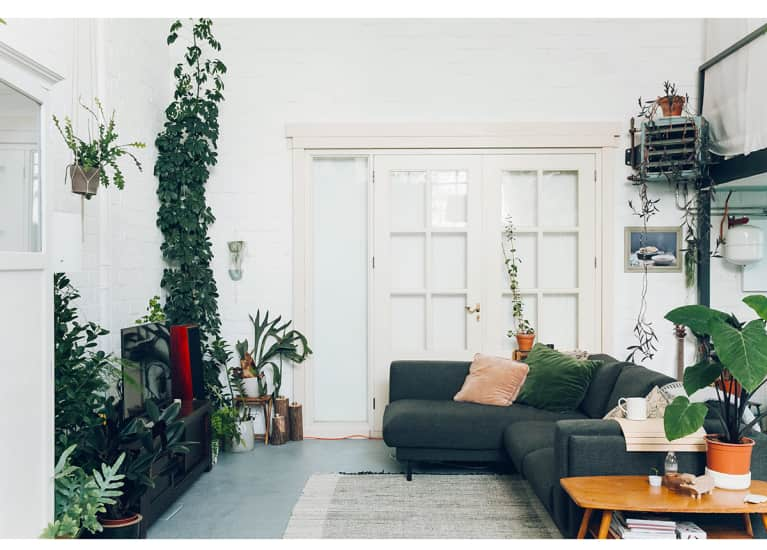 I love the muted color scheme in your space. What are your top tips for working with pops of colors?
I prefer soft tones like the gray hues you can find in pebbles. Combining them with ochre and deep greens and dark blues creates a really cohesive look that's inspired by nature. But when it comes to color, I believe you should absolutely do what feels right for you. Love more of an eclectic look? Go for it!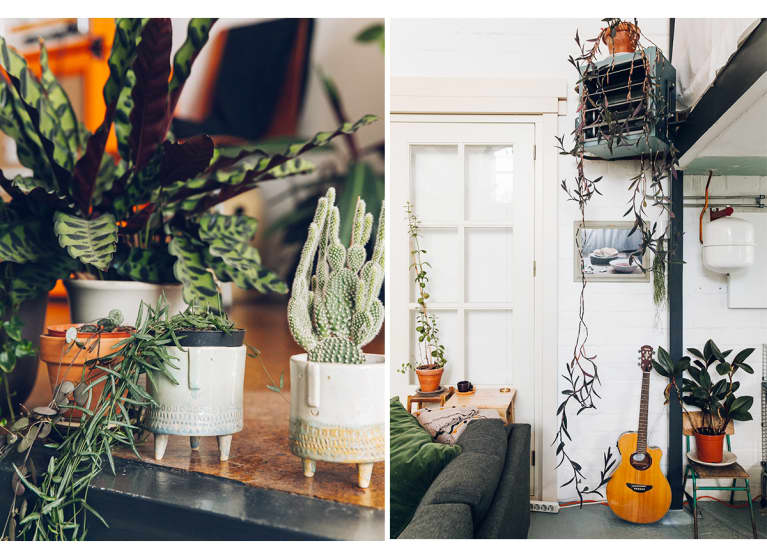 What's the oldest thing in your home? Newest?
We own a few thrifted pieces of furniture that could be quite old! The dining table used to belong to my parents, and they bought it when I was around 7 years old. I remember I loved it right away—even back then. I've spent so many evenings sitting at that table, so it has a lot of great memories.
The newest thing is a plant! We've had over 100 of them in the space, so I try not to bring any more home with me, but working in a plant shop doesn't make that easy!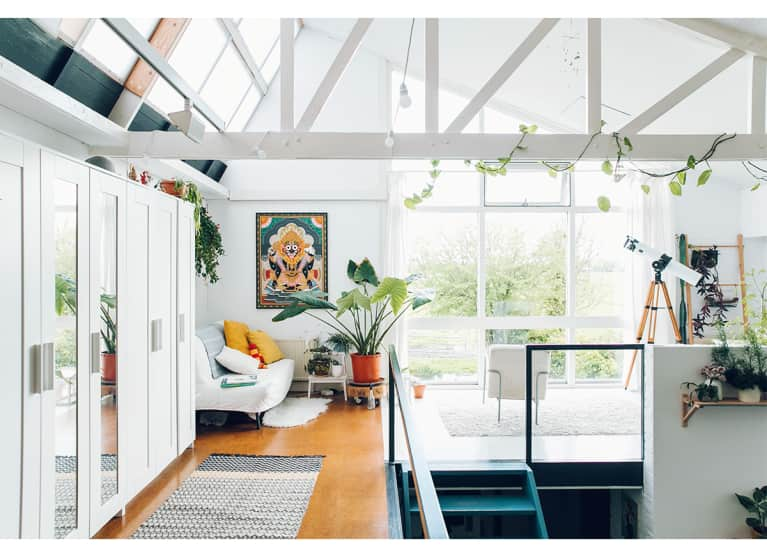 Favorite season in your home?
The end of spring/start of summer! I love how everything outside turns green within a few weeks. The fields behind the studio fill up with sheep, lambs, and cows, so it's a time to work with the door open.
What noises can be heard in your home? What smells?
I can hear lots of birds (I love a blackbird's song!), sheep, and cows. The studio smells like chocolate (there's a factory nearby), manure, and grass.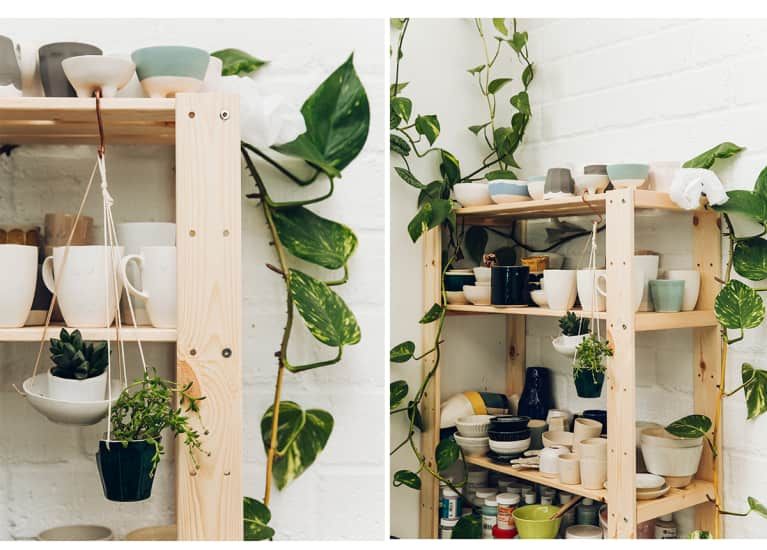 How does your home relax you?
Just living in the countryside is so relaxing to me. Everything is just slower compared to the city, and we don't have neighbors, so I can sing and dance around without disturbing someone.
What's the best compliment you've ever received on your space?
I host workshops and events in the studio, and most of the time we get a lot of oooohs and aaaaahs. I think the best compliment is watching people get inspired and recharged after spending a few hours there. That's exactly the way I feel, and I love to share it with others!
Add some touches of the European countryside to your home with these quick tips.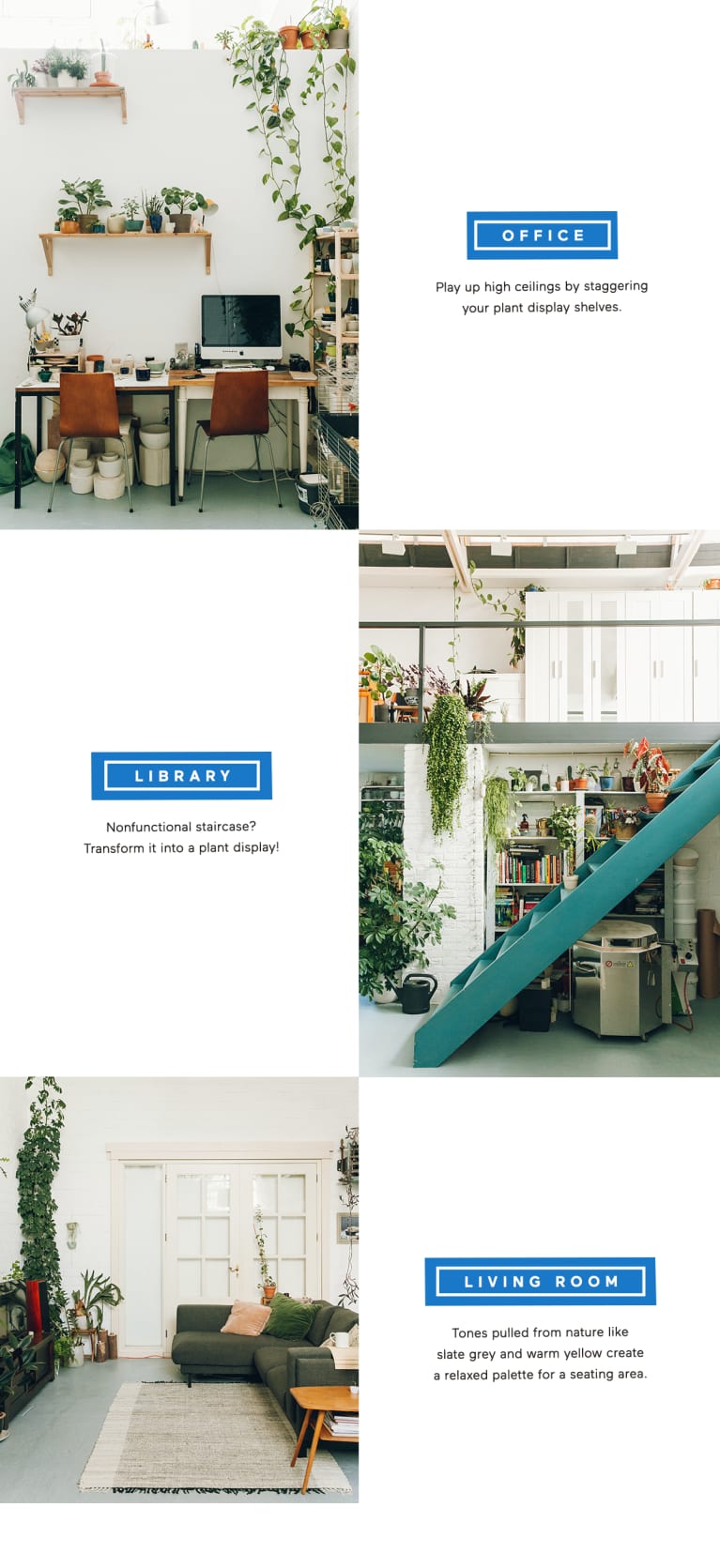 Next up: Check out how one artist fits every color of the rainbow into her tiny LA studio.