The 11 Best Natural & Clean Body Lotions For Dry Skin

mbg Beauty Director
By Alexandra Engler
mbg Beauty Director
Alexandra Engler is the Beauty Director. Previously she worked at Harper's Bazaar, Marie Claire, SELF, and Cosmopolitan; her byline has appeared in Esquire, Sports Illustrated, and Allure.com.
January 29, 2022
Our editors have independently chosen the products listed on this page. If you purchase something mentioned in this article, we may
earn a small commission
.
There's little more uncomfortable than dry, tight, flaky skin. This is true for the face, yes, but especially for the body—it's much more surface area, after all! So when you're feeling extra parched, you need appropriate measures. You're going to need moisture-rich, barrier-supporting, and lipid-dense creams. Luckily for you, that's exactly what we've rounded up here.
The below selects are the top of the line for those with skin that's begging for moisture. They contain loads of humectants, emollients, and lipids—plus, some even come with some added activities and antioxidants.
Advertisement
This ad is displayed using third party content and we do not control its accessibility features.
mindbodygreen postbiotic body lotion
The main reason skin dries out is because your skin barrier is weakened. Well, this body lotion is so thoroughly formulated and thoughtfully minded that it addresses every aspect of your skin barrier function—and as a result, it has some pretty impressive aesthetic benefits, too. The hydrating base blends together aloe, shea butter, moringa seed oil, squalene, oat oil, and coconut oil to offer a robust variety of conditioning and moisturizing properties. The innovative and highly selective pre- and postbiotic combo nurtures your skin microbiome, which improves epidermal framework and soothes inflammation. Plus, potent antioxidants (in the form of coenzyme Q10 and a fruit complex) fight free radicals. Your skin will look brighter, more supple—and feel better.
postbiotic body lotion, mindbodygreen ($30)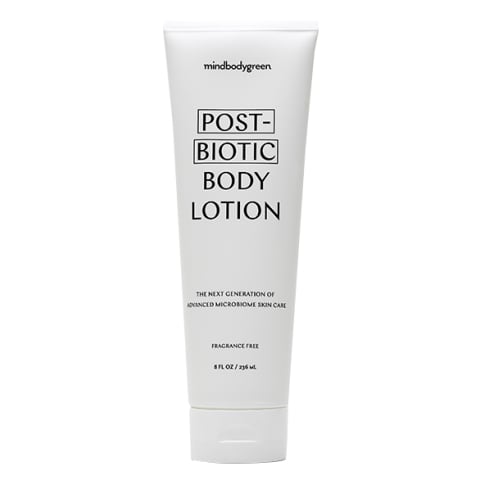 mindbodygreen
Biossance Squalane + Caffeine Toning Body Lotion
Three ingredients make this cream an effective number. First up, a sugar-cane-derived squalane mimics your skin's natural supply, so it more readily absorbs and conditions. The niacinamide helps improve tone, texture, and the moisture barrier. The antioxidant is buzzy for its ability to lock in moisture, improve pigmentation, and even tend to breakouts (in case you have body acne). Finally, the green-tea caffeine helps perk up tone.
Squalane + Caffeine Toning Body Lotion, Biossance ($28)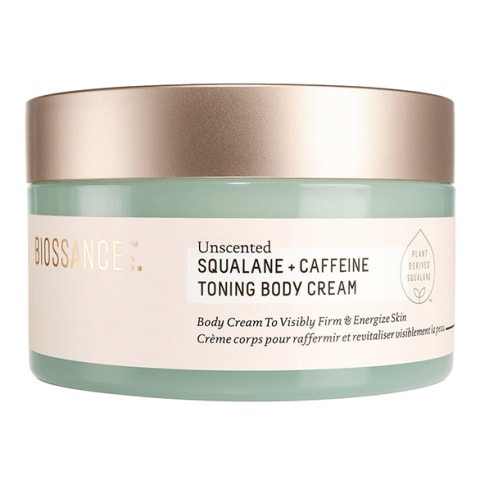 Biossance
Advertisement
This ad is displayed using third party content and we do not control its accessibility features.
Josie Maran Whipped Argan Oil Body Butter
The brand's signature argan oil makes a lovely turn in this cloud-like number. Whipped butters offer a delightful texture and sensorial experience, while they get to work hydrating your skin. Argan oil is rich in fatty acids, which your skin uses to bolster the skin barrier. Additionally, this contains shea butter, white tea extract, and avocado oil.
Whipped Argan Oil Body Butter, Josie Maran ($36)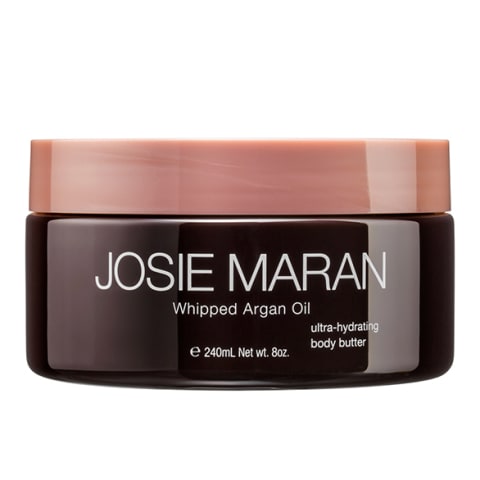 Josie Maran
54 Thrones African Beauty Butter
This delicious body cream contains not one but two types of shea butter. Shea butter is a powerful hydrator that contains triglycerides, fatty acids, and vitamins. This also folds in two botanical oils: jojoba and baobab oils, both of which are beloved by dermatologists for their antioxidant properties. It smoothes on the skin like velvet, and the intriguing scents linger.
African Beauty Butter, 54 Thrones ($24)
54 Thrones
SkinFix Barrier+ Lipid Boost Body Cream
This cream is designed to boost your barrier strength using a healthy dose of fats, ceramides, and oat extract. The healthy fats come from a mix of sweet almond oil, sunflower seed oil, grapeseed oil, and shea butter—feeding the skin fatty acids, vitamins, and minerals. The ceramides work with your skin's own supply to replenish the barrier.
Barrier+ Lipid Boost Body Cream, SkinFix ($48)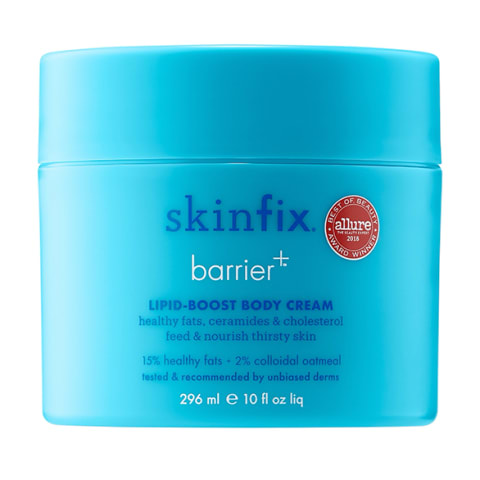 SkinFix
Advertisement
This ad is displayed using third party content and we do not control its accessibility features.
Farmacy Honey Body Butter
Let's start with the butter base: This blends together cupuaçu, cacao, and mango butters, so it's a robust blend of lipids, essential fatty acids, and antioxidants. But we're partial to this thanks to the two sweet additions. Buckwheat honey is known for its potent antioxidant and healing properties. Then amino-acid-packed royal jelly tops off the formula.
Honey Body Butter, Farmacy ($35)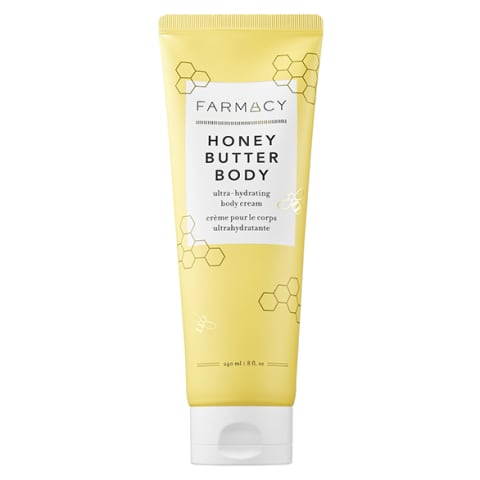 Farmacy
Weleda Skin Food Original
This formula has a famously devoted following for a reason. And while the cream has inspired lighter and thinner texture variations, for those with dry skin—stick to the original. The thick blend of oils and plant extracts wraps your skin in a moisture-trapping blanket. It's as lush and hydrating as everyone says it is.
Skin Food Original, Weleda ($12.50)
Weleda
Pipette Eczema Lotion
Those with eczema have a seriously compromised skin barrier, resulting in irritation, inflammation, and yes, dry skin. It's also very sensitive, so you'll need to be careful with the products you use. This one is specifically designed for the condition with 1% colloidal oatmeal, an active ingredient that derms love for soothing the skin.
Eczema Lotion, Pipette ($14)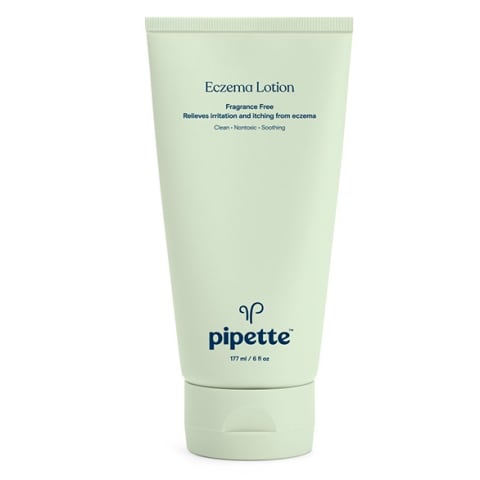 Pipette
Advertisement
This ad is displayed using third party content and we do not control its accessibility features.
African Botanics Svelte Cream
While this is a pricey option, the toning actives make it an excellent choice for mature or sagging skin. The core is the brand's phytocomplex of milk thistle, sacred lotus leaf, horsetail, spirulina, guarana, and marine red seaweed extract that improves epidermal strength. This makes your dry skin feel firmer and more supple.
Svelte Cream, African Botanics ($160)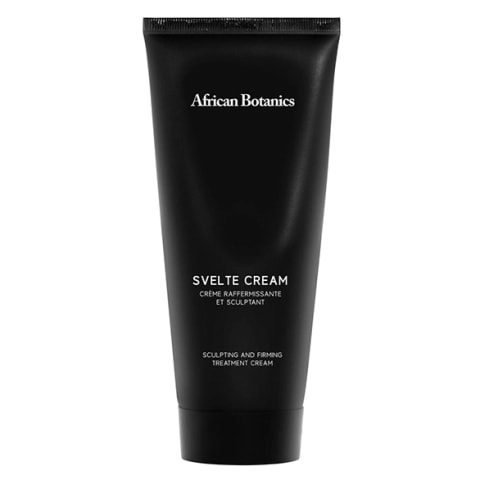 African Botanics
Mother's Shea Whipped Body Butter
Pure, unrefined shea butter is a mainstay in many households—it's a real multitasker in beauty. It can hydrate hair, skin, nails, lips, you name it. For the body, it makes for a particularly dense and hydrating option that's full of skin-supporting ingredients. We love the beautiful tin this is housed in, too: Clean it out and use it around the house after.
Shea Whipped Body Butter, Mother's Shea ($19.99)
Mother's Shea
Honest Beauty Face + Body Lotion
An option for the full family, this can be used on all skin types from babies on up. Another bonus? You can even use it on your face if you choose! The formula is a nourishing blend of jojoba, shea and safflower oils that feeds delicate skin.
Face + Body Lotion, Honest Beauty ($9)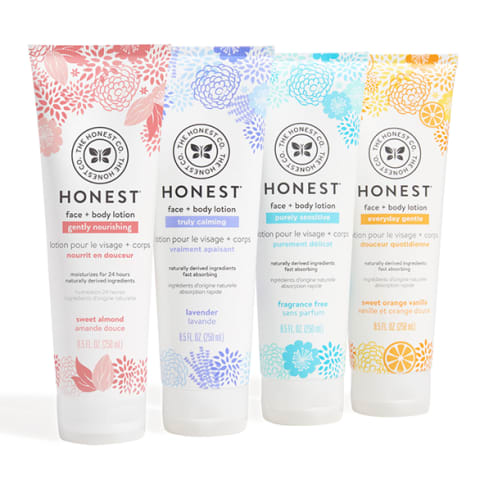 Honest Beauty
Advertisement
This ad is displayed using third party content and we do not control its accessibility features.
mbg's review process
At mbg, high standards are earned—and there are no shortcuts. Our beauty editors stay up to date on the latest ingredient research and innovation. It's a dynamic, continuously evolving space, and it's important we look into the science so we can make informed choices about which formulas earn our stamp of approval (figuratively speaking).
Our high standards also come from testing products—many, many products. Our editors and writers rigorously test and research the products featured in our roundups to offer you the best, most informed recommendations. When we write reviews, you can trust we spend quality time with the formulas: We don't simply rave about products we've slathered on the back of our hand. We endorse products we've tried and loved.
Learn more about our testing process and clean beauty standards here.

Alexandra Engler
mbg Beauty Director
Alexandra Engler is the Beauty Director at mindbodygreen. She received her journalism degree from Marquette University, graduating first in the department. She has worked at many top publications and brands including Harper's Bazaar, Marie Claire, SELF, and Cosmopolitan; her byline has appeared in Esquire, Sports Illustrated, and Allure.com. In her current role, she covers all the latest trends and updates in the clean and natural beauty space, as well as travel, financial wellness, and parenting. She has reported on the intricacies of product formulations, the diversification of the beauty industry, and and in-depth look on how to treat acne from the inside, out (after a decade-long struggle with the skin condition herself). She lives in Brooklyn, New York.