7 Best Running Socks That Will Make Every Mile Way More Comfortable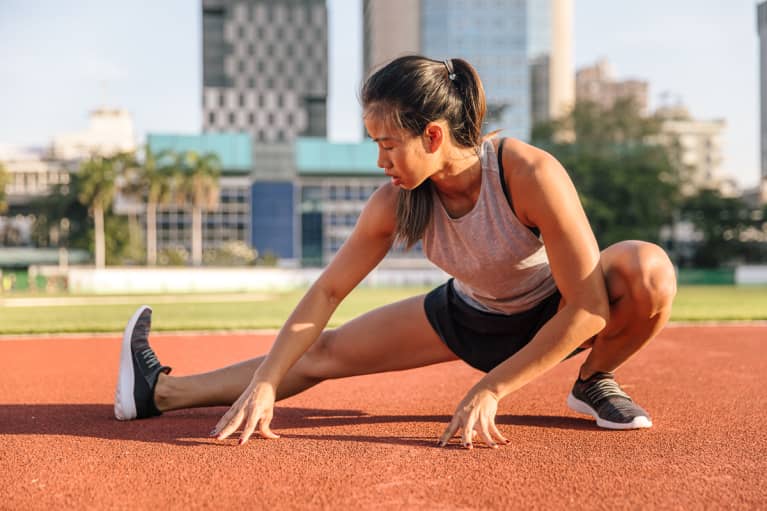 Our editors have independently chosen the products listed on this page. If you purchase something mentioned in this article, we may
earn a small commission
.
Runners can be very particular about their gear (*ahem, raises hand*). After all, when you're logging miles—whether it's 3 or 23—you don't want anything holding you back from a glorious run. While choosing the best running leggings and running shoes is absolutely integral, there's one piece of apparel I beg you not to neglect: socks.
The wrong pair of socks can mean disaster for your run: I'm talking slipping down your ankle, rubbing all the wrong spots (hello, blisters), or pooling with sweat. The best running socks, however, will allow you to forget they're even there—a comfy, silent supporter through every stride. Fortunately, sock companies are making innovative pairs with runners' every need in mind, from breathability to cushion.
What are the best running socks, you ask? As mbg's fitness editor and a dedicated runner, I've rounded up some top-notch socks to add to your drawer, stat.
Under Armour Unisex UA Run Cushion No Show Tab Running Socks
Designed with long-distance runners in mind, these unisex socks truly go the extra mile (pun intended). They feature built-in arch support, sweat-wicking material, and anti-odor technology. Plus, they have a little tab on the back to protect your ankle.
UA Run Cushion No Show Tab Running Socks, Under Armour ($13)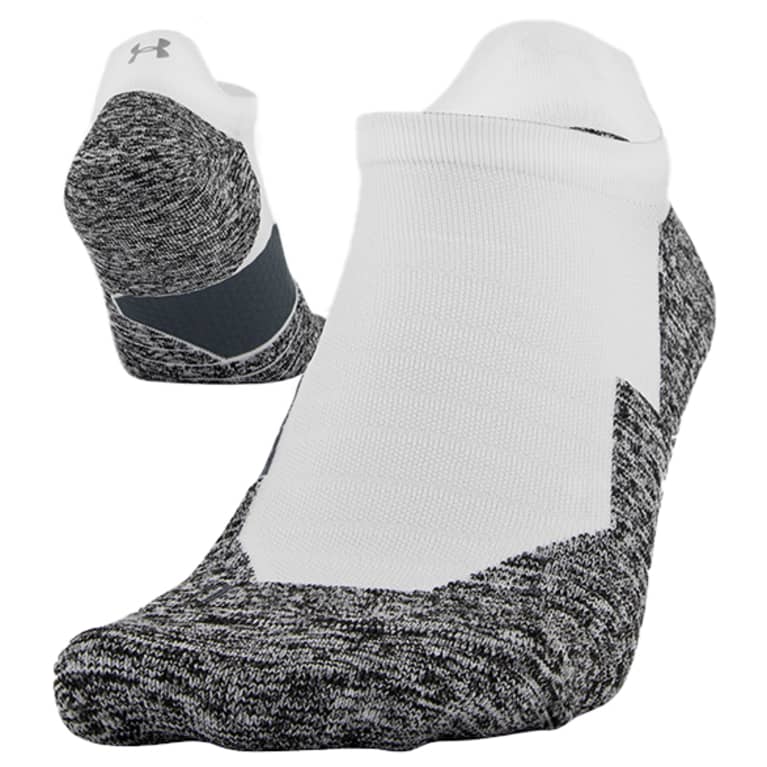 under armour
Bombas Performance Running Ankle Socks
I've been a fan of Bombas socks since I first slipped a pair on my feet (now, they make up nearly half of my sock drawer). Still, I reserve my running-specific variety for my toughest run workouts. These socks have just the right amount of cushion, without feeling too thick, along with their signature honeycomb arch support.
Performance Running Ankle Socks, Bombas ($16.50)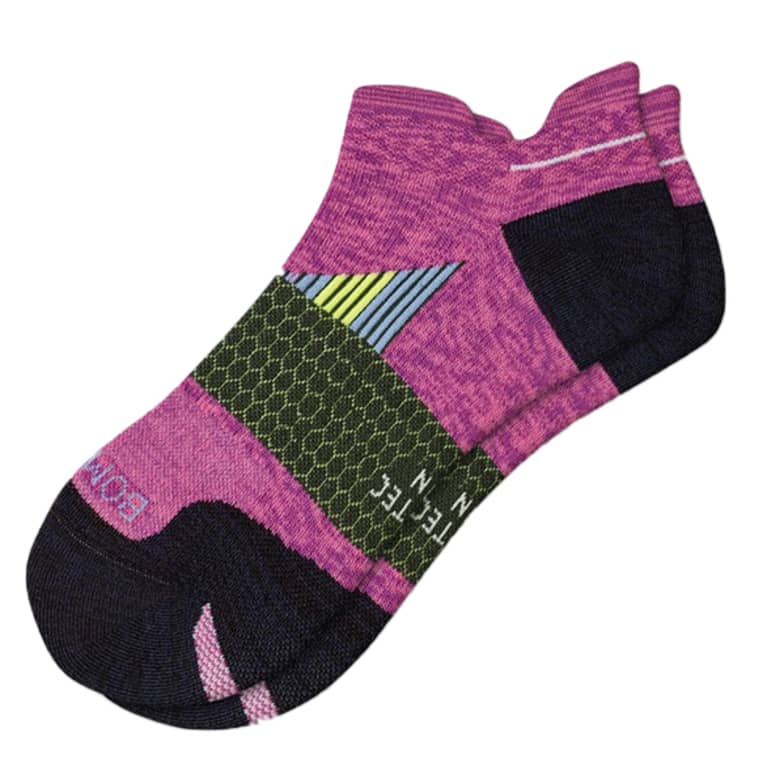 bombas
Smartwool Run Targeted Cushion Low Cut Socks
If "wool socks" makes you picture itchy-scratchy winter footwear rather than ideal running gear—honestly, same. That is, until I tried Smartwool socks, which are far from uncomfortable. These merino wool socks are ultra-breathable, have strategic ventilation zones, and feature cushioning in all the places where runners need it most (think: ball of the foot and heel).
Run Targeted Cushion Low Cut Socks, Smartwool ($18.95)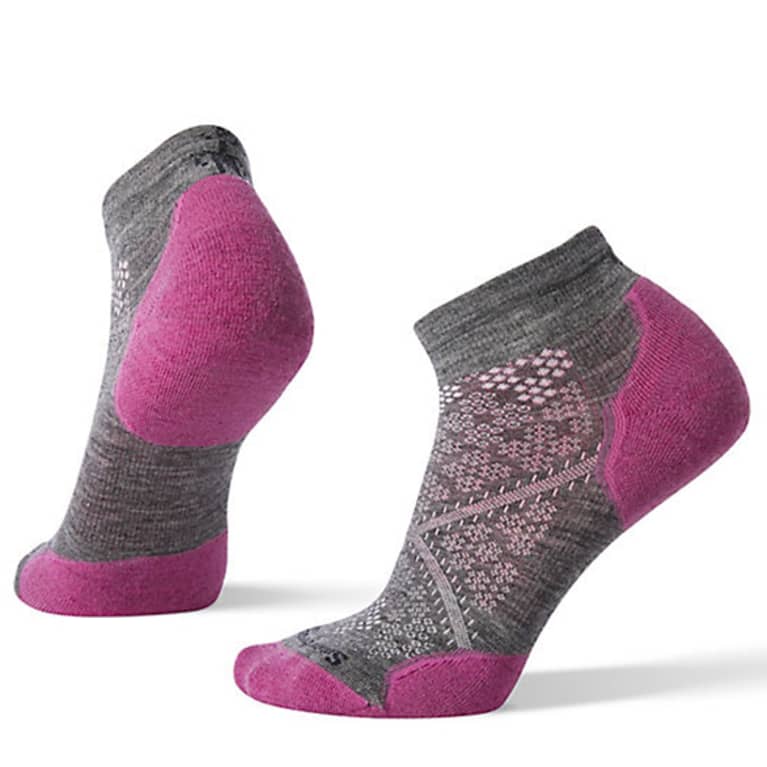 smartwool
Swiftwick Aspire Zero
Swiftwick is a household name among most runners, and for good reason. This style, in particular, is great for a little extra support throughout your run—compression fabric molds to your arches, meant to help minimize fatigue during a workout. This no-show design is a great option for a minimalist feel, but ASPIRE also comes in a wide range of heights.
Aspire Zero, Swiftwick ($14.99)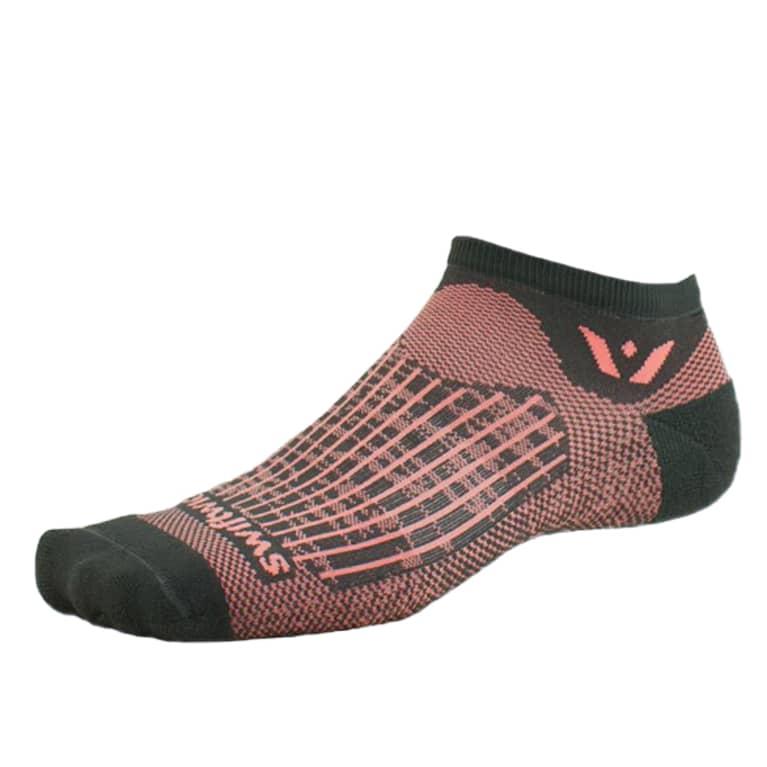 swiftwick
Darn Tough Run No Show Tab Ultra-Lightweight Running Sock
Socks with a lifetime guarantee? That's exactly what Darn Tough promises for their ultra-durable pairs. These lightweight running socks are perfect for year-round outdoor runs, thanks to merino wool fabrication, which keeps your feet cool in the summer and warm in the winter. They're also designed to stay in place and keep dirt out, making them a perfect partner to your trail running shoes.
Run No Show Tab Ultra-Lightweight Running Sock, Darn Tough ($16)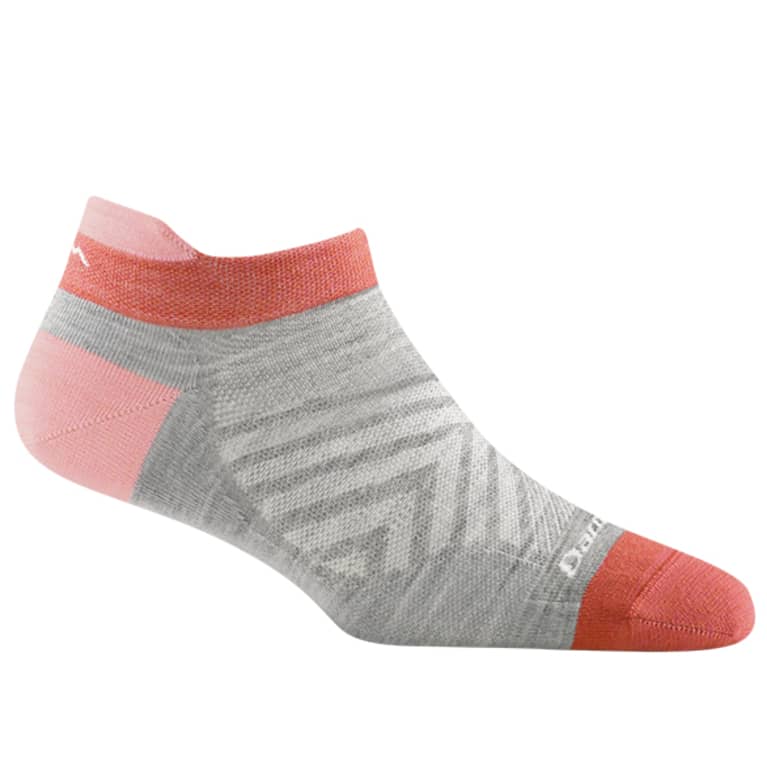 darn tough
Feetures Elite Max Cushion No Show Tab
Another great no-show option, these running socks are designed to feel custom for every runner. They also include a tab at the back, to minimize blisters and uncomfortable friction—along with their signature "perfect toe" feature, which is an essentially seamless toe bed. What's more, they're constructed with yarn made from recycled plastic.
Elite Max Cushion No Show Tab, Feetures ($16)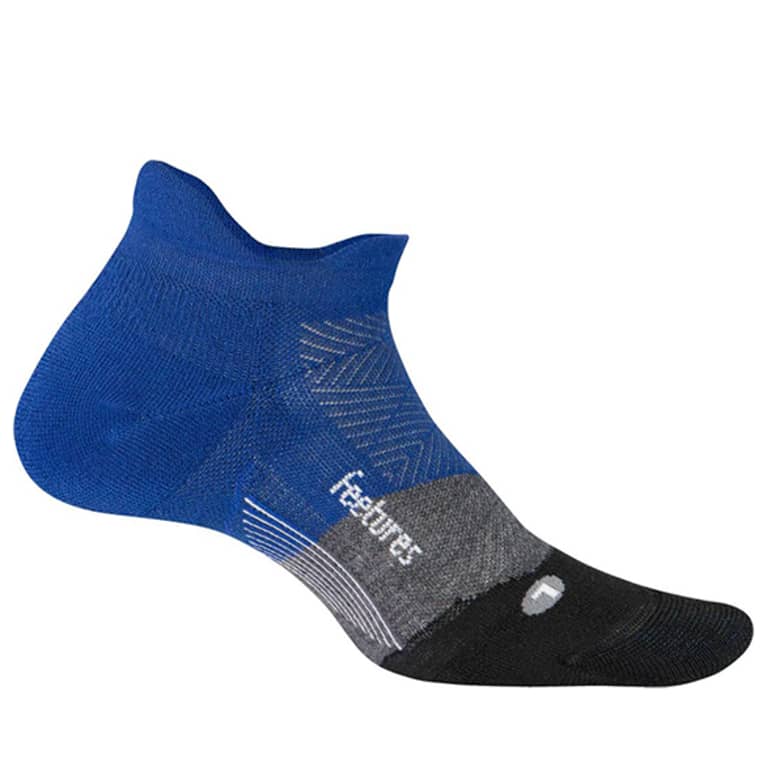 feetures
Balega Hidden Comfort Socks
For top-notch cushioning, look no further than this sock. It's made with ultra-fine yarn, which helps level up the plush, supportive feel—without getting too bulky. These are great for anyone who wants a little extra impact-resistant protection, for a softer landing through every mile.
Hidden Comfort Socks, Balega ($15)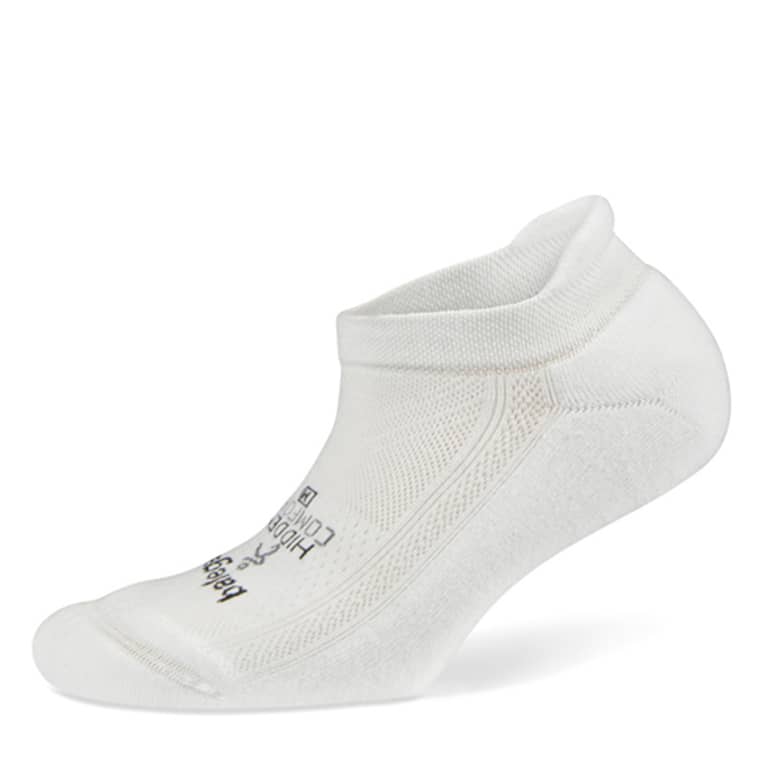 balega