9 Nontoxic Fragrances You Should Know About
Contributing Wellness & Beauty Editor
By Lindsay Kellner
Contributing Wellness & Beauty Editor
Lindsay is a freelance writer and certified yoga instructor based in Brooklyn, NY. She holds a journalism and psychology degree from New York University. Kellner is the co-author of "The Spirit Almanac: A Modern Guide to Ancient Self Care," with mbg Sustainability Editor Emma Loewe.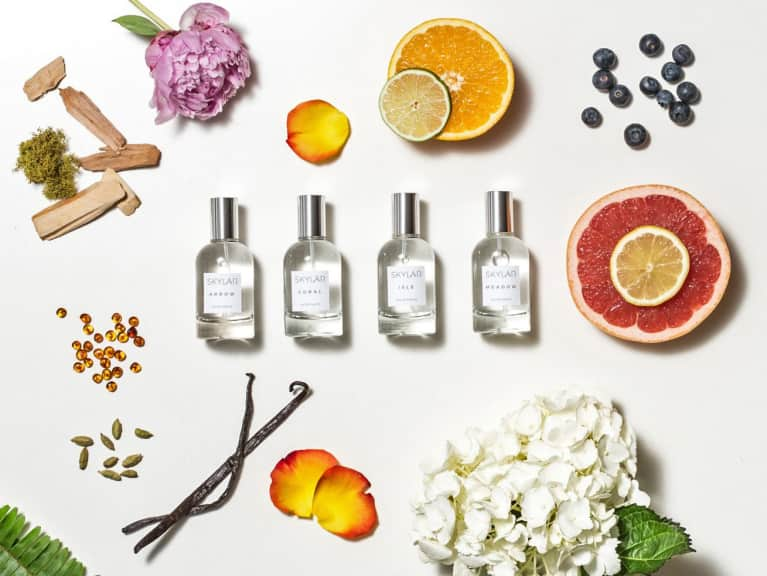 Our editors have independently chosen the products listed on this page. If you purchase something mentioned in this article, we may
earn a small commission
.
Finding a signature scent can feel like a lifelong endeavor, but it's a worthy one. As character-defining and memory-invoking as scents are, fragrance is a category many people don't consider when switching to naturals. But they should. Chemicals like phthalates added to conventional fragrances are the culprit in many a headache, and they can exacerbate respiratory conditions like asthma, too. Phthalates are known endocrine and respiratory disrupters and are often added to perfumes as a stabilizing agent. But the green beauty world has been hard at work creating fragrances that are less toxic and smell just as good (if not better) than their conventional counterparts. This list of nontoxic fragrances are varying degrees of clean, but rest assured all products mentioned are free of phthalates. If only we could give you a way to sniff each one:
While the "Coral" scent by Skylar is fruity on the surface, undertones of black currant, patchouli, and sandalwood bring it back down to earth. It feels both grounded and peppy at the same time—perfect for everyday wear. The formula is hypoallergenic, cruelty-free, and made without parabens and phthalates.
Skylar Coral Eau de Toilette ($78)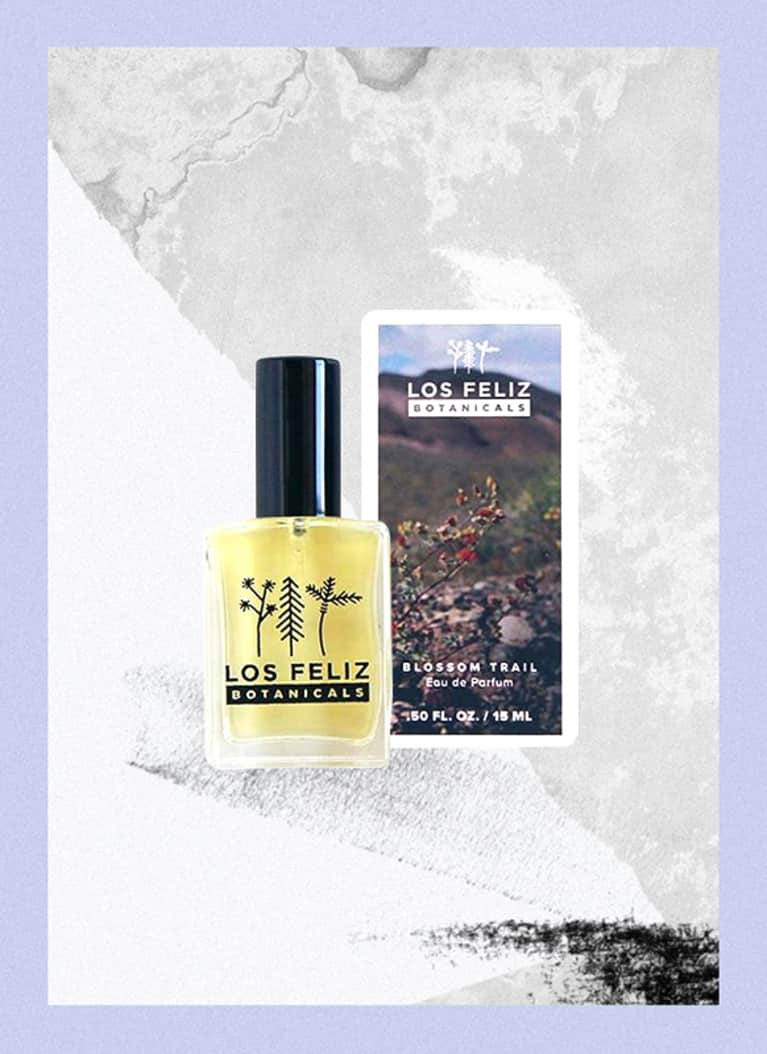 Handmade in small batches, Los Feliz Botanicals perfumes are free of synthetics, preservatives, and fillers. The creators use up to 40 different essences in each one sourced from independent farmers from around the world. The bottle isn't fussy and was designed to be simple—this allows the company to go the extra mile in using ingredients that are pure and sustainable at an affordable price. The Blossom Trail scent has lighter citrus notes like orange blossom but is grounded in frankincense, neroli, and orange bitters for a balanced, unique aroma that's both subtle and sunny.
Los Feliz Botanicals Blossom Trail Eau de Parfum ($55)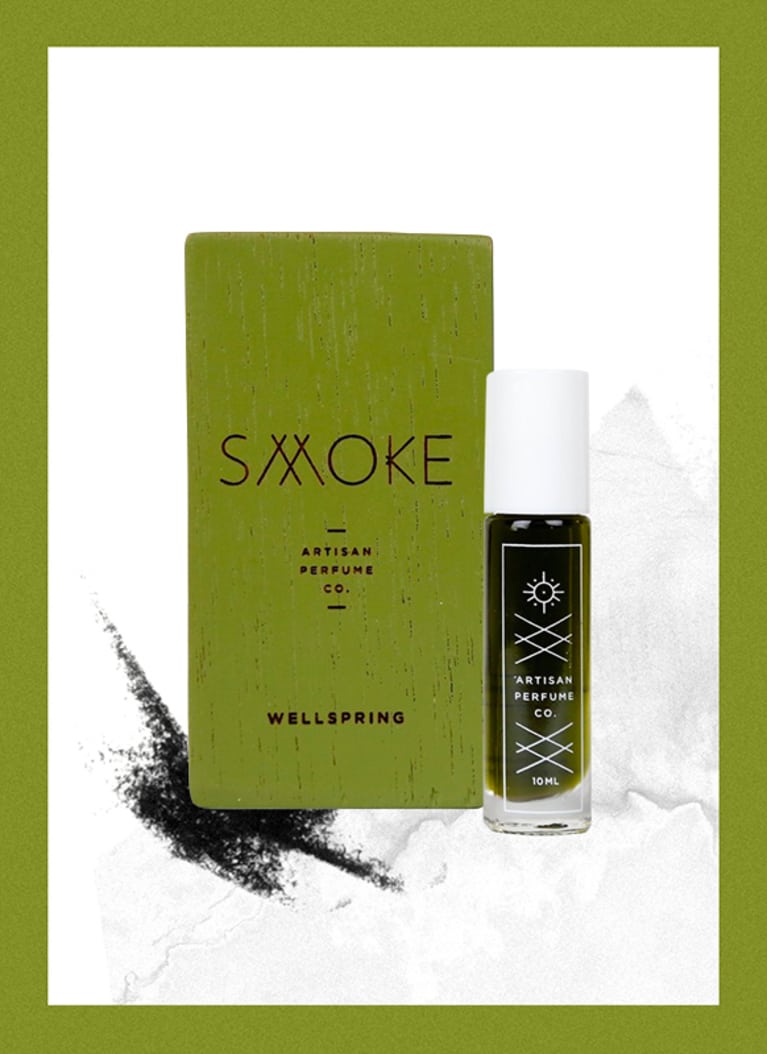 Smoke Perfume's packaging is so beautiful, it's a keepsake: The wooden box and beautifully designed label speak to the complexity of the scent. Ylang-ylang and violet smell like new beginnings while earthy cacao and amber keep us simultaneously rooted in the present. Smoke Perfumes are pure, made with alcohol, essential oils, and absolutes.
Smoke Perfume Oil in Wellspring ($65)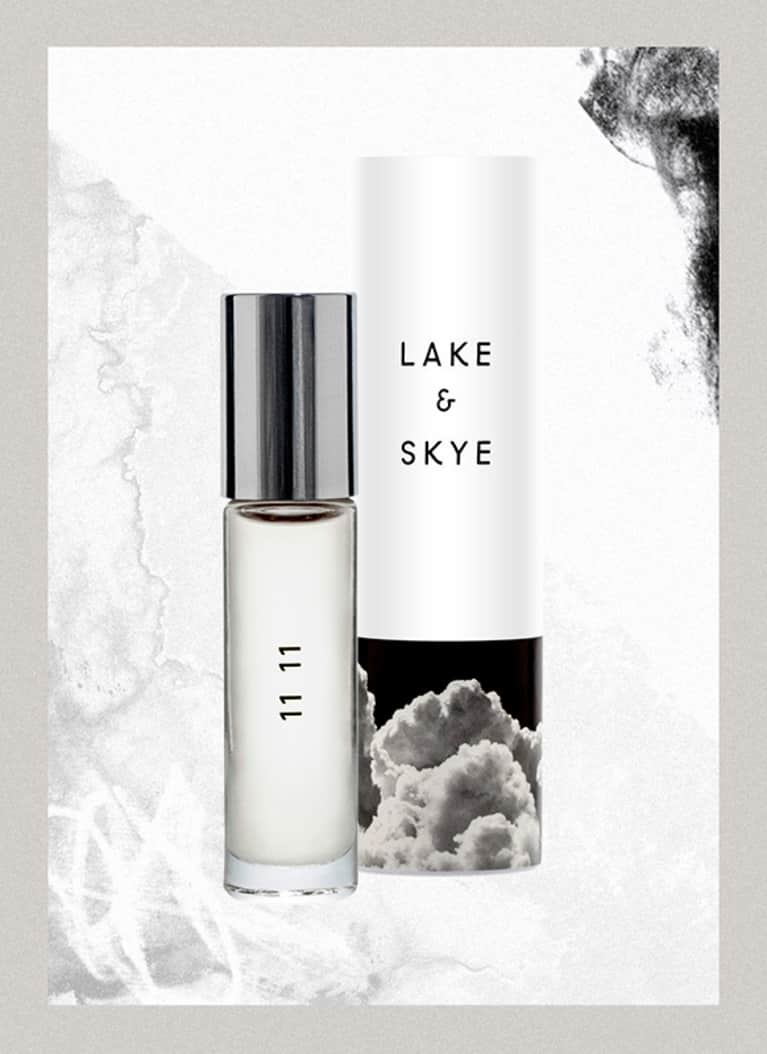 Inspired by Kundalini yoga, 11 11 is light, airy, and was designed to invoke white, the color that many practicing Kundalini yogis wear. White ambers and musks are combined for a unique fragrance that's as potent as it is ethereal.
Lake + Skye 11 11 Fragrance ($48)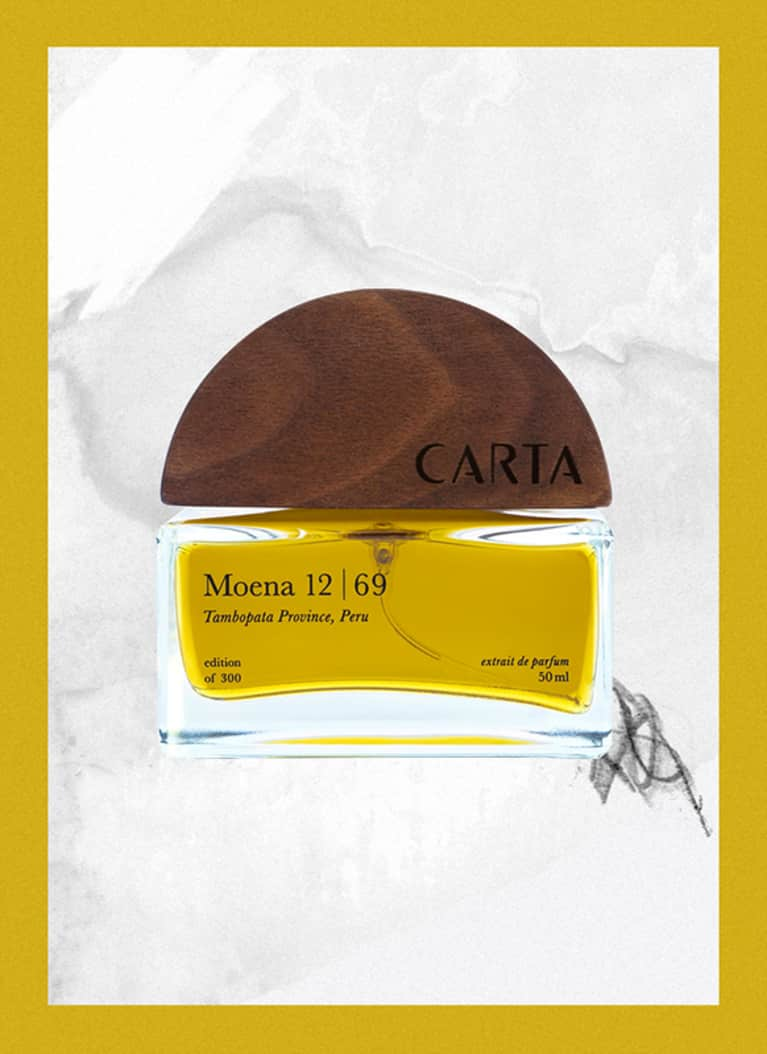 This one is for the die-hard fragrance lovers. Carta is the most sustainable perfume company we've ever come across—a true "forest-to-fragrance" ethos means that due diligence and time are two key ingredients in the sourcing process. Every detail is considered, including ensuring that indigenous people are paid fairly for their services. The scent is rich but not in a Chanel No. 5 way—it's round, robust, and full of earthy notes.
Fun fact: Carta founder Heather D'Angelo used to be a member of synth-pop band Au Revoir Simone.
Carta Moena 12 | 69 ($295)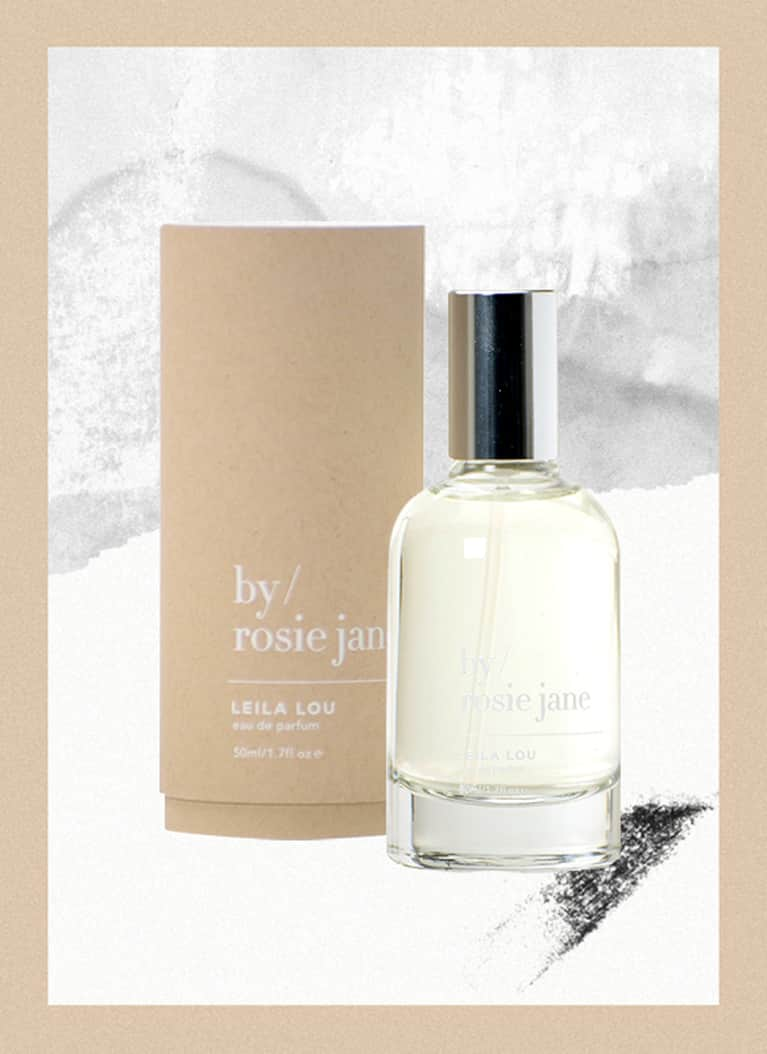 By Rosie Jane is a line of fragrances created by Aussie-born and bred celebrity makeup artist Rosie Jane Johnston, who is now based in Los Angeles with the company. Made without sulfates, parabens, phthalates, and phosphates, the fragrances' three main ingredients are water, fragrance oil, and alcohol. Packaging is recycled and recyclable. The Leila Lou scent is perfect for summer—instead of florals, though, it's reminiscent of fresh-cut grass with notes of pear and jasmine.
By Rosie Jane Leila Lou Eau de Parfum ($49)
7. MCMC Fragrances x Mociun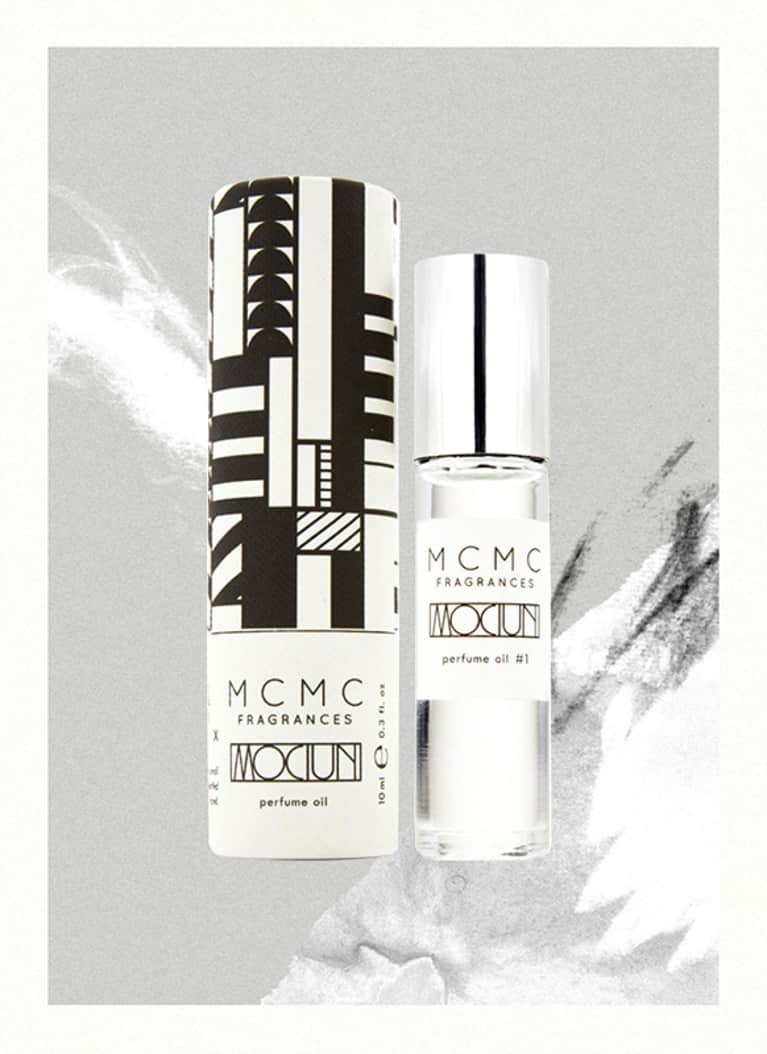 Inspired by the neroli flower and anchored in petitgrain, amber, and musk, the Mociun #1 scent is quite earthy but also uplifting and clean-smelling. Mociun and MCMC Fragrances are both companies based in Brooklyn, and this edition is handmade collaboration between the two. All MCMC fragrances are paraben-free, gluten-free, phthalate-free, vegan, and not tested on animals.
MCMC Fragrances Mociun #1 Fragrance Oil ($55)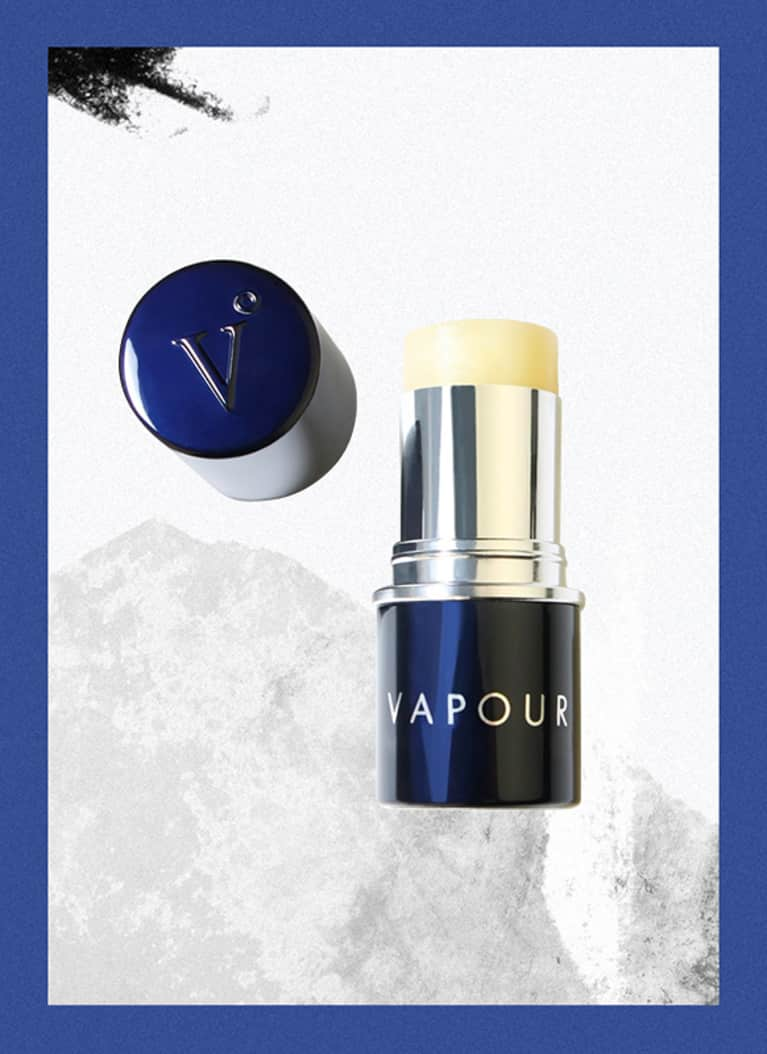 This solid perfume is the perfect solution to applying on-the-go or packing in your carry-on bag. It's a heavier, muskier, earthier scent than the others, thanks to a heavy dose of Haitian vetiver, woodsy notes, and a touch of dark, sweet florals. Vetiver is a well-known environmentally friendly ingredient—its grasses are used to help prevent erosion globally and help replenish polluted air, too.
Vapour Organic Beauty Spirit Scent No. 1 ($40)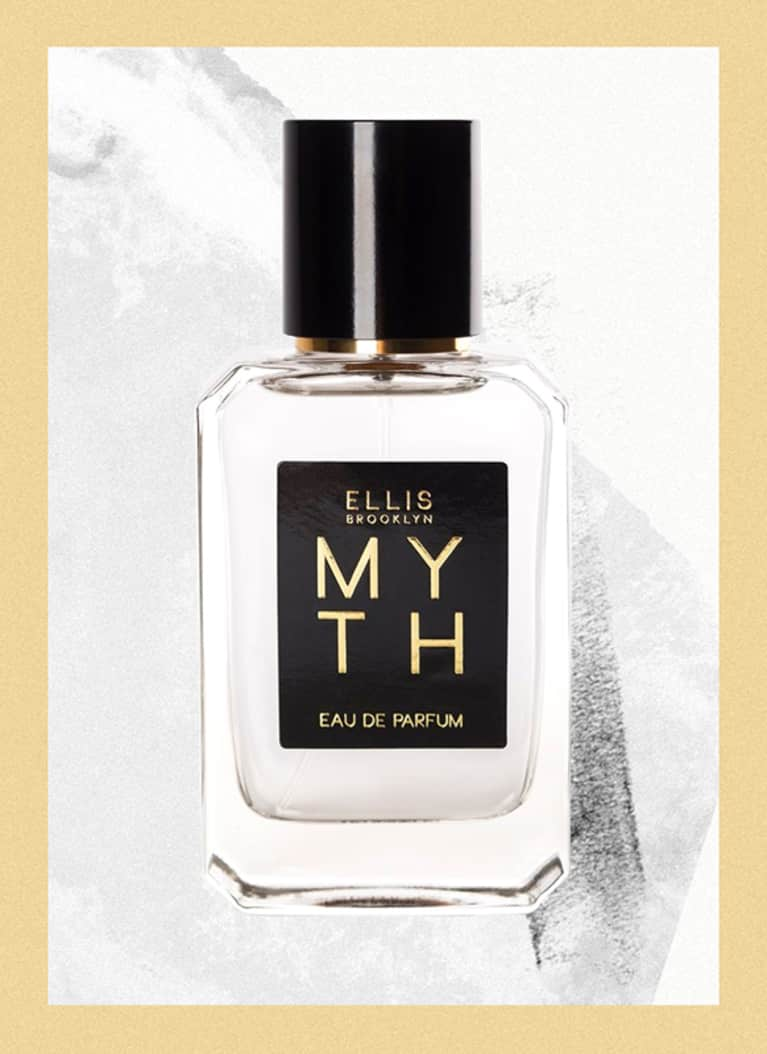 Last but certainly not least is local brand Ellis Brooklyn, founded by New York Times beauty columnist and Skin Deep author Bee Shapiro. Out of all the fragrances in this mix, Myth comes closest to smelling like a "conventional" one but is made in small batches, free of parabens and phthalates. The scent itself is floral on the top with base notes of cedarwood, musk, and patchouli. Bonus: The glass is sourced from an eco-cert supplier, and the cap is made free of petrolatum—two sustainability wins.
Ellis Brooklyn Myth Eau de Parfum ($100)