8 Best Body Exfoliating Gloves For All Skin Types + Tips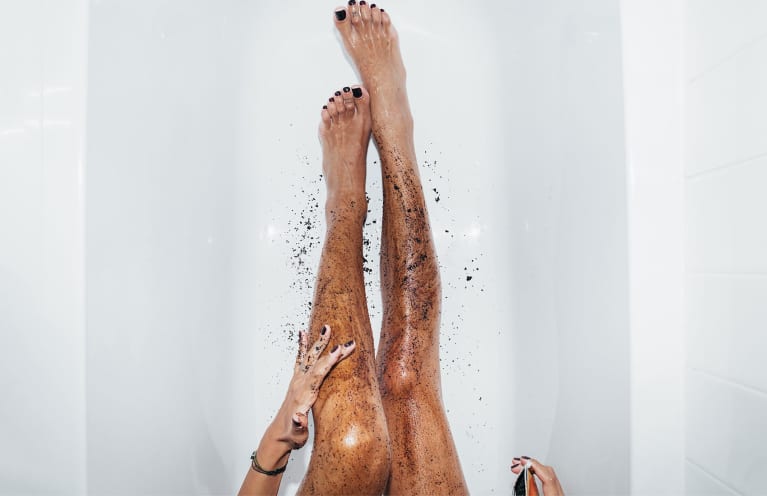 Our editors have independently chosen the products listed on this page. If you purchase something mentioned in this article, we may
earn a small commission
.
It may not be on the top of everyone's radar, but we're here to tell you that exfoliating gloves are a game-changing addition to your shower routine. Unlike your average washcloth or loofah, exfoliating gloves actively slough away dead skin cells and other impurities to reveal softer, smoother skin. Other more specific exfoliating benefits include preventing ingrown hairs around the bikini area or prepping skin for a streak-free faux tan.
Beyond polishing the skin, the actual use of these texture mitts further stimulates circulation through the massaging motions, which helps reduce fine lines and helps aid in lymph flow to reduce buildup and bloating.
Keep scrolling to find the best exfoliating glove for your needs, plus a few tips on how to improve your body care experience.
Face Halo Body Exfoliator
No-fuss and efficient, this dual-sided mitt has a wet and dry side to use in or out of the shower. The HaloTech fibers polish the skin to boost radiance and smooth skin's texture, whether you have time to hop in the shower or not.
Body Exfoliator, Face Halo ($22)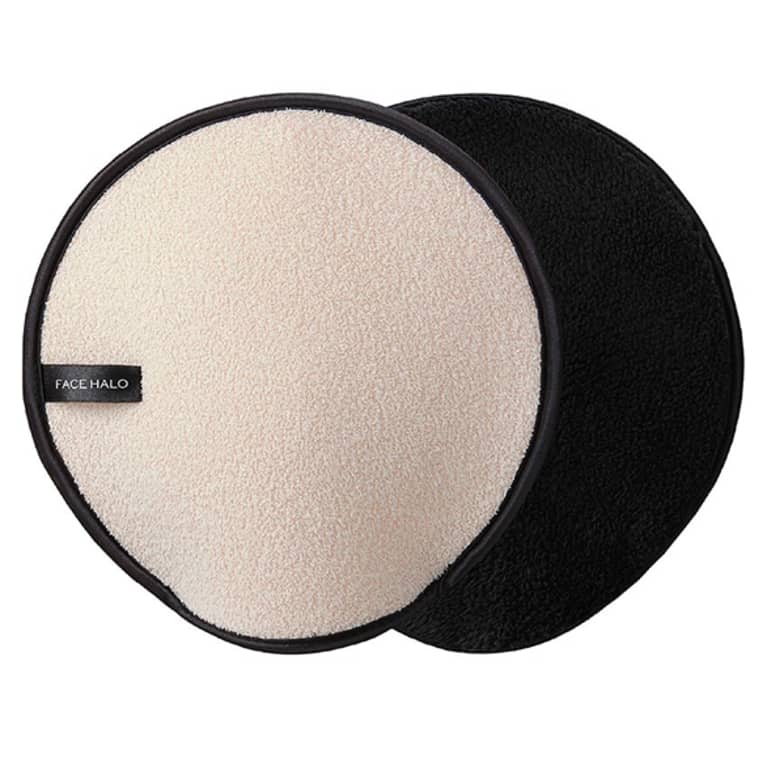 Face Halo
Fur Mitt Trio
Say goodbye to ingrown hairs! These mitts were designed to wear on your fingers versus your entire hand to help target smaller areas, specifically the bikini line. Half-cotton, half-nylon, these little guys are also dual-sided with a more textured side for tough areas and a gentler option for those with sensitive skin.
Mitt Trio, Fur ($16)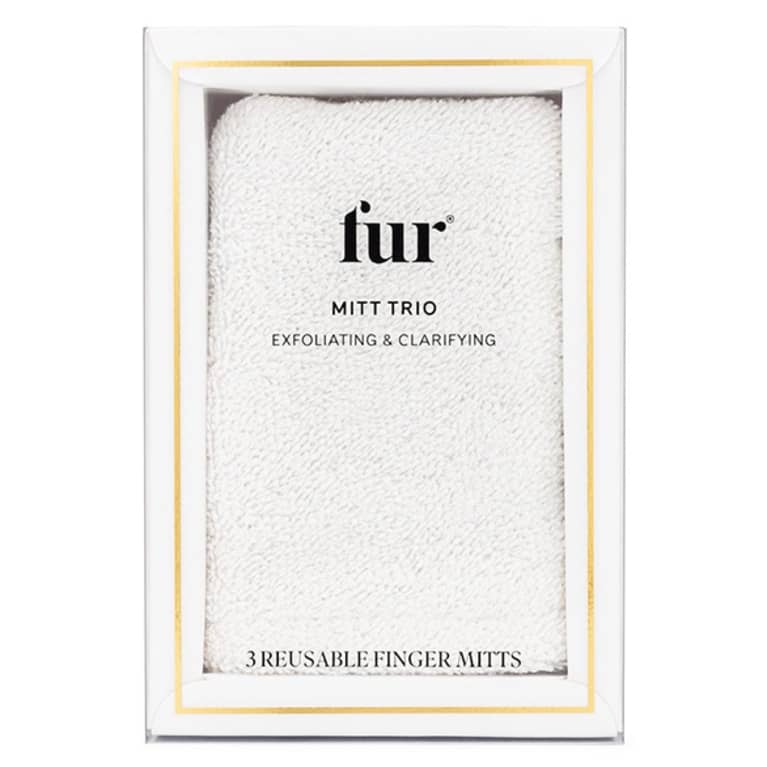 Fur
Cleanlogic Detoxifying Charcoal Exfoliating Body Gloves
Infused with charcoal, not only does the texture of the gloves buff skin for a physical exfoliation, but the charcoal also draws out dirt and other impurities for an all-around detoxing experience. With the ability to be used 30 to 60 times, that's both economical and eco-friendly.
Detoxifying Charcoal Exfoliating Body Gloves, Cleanlogic ($10)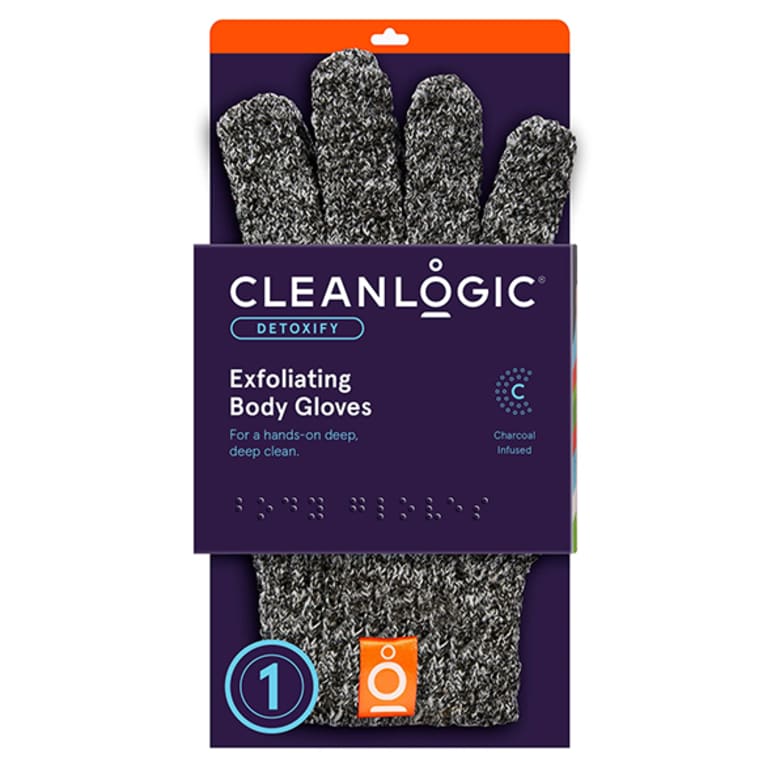 Cleanlogic
Earth Therapeutics Exfoliating Hydro Gloves
To exfoliate as you cleanse, these super-soft gloves are made from gently woven nylon. Even though it is still a subtle physical exfoliant that will deliver results, it won't scratch or hurt along the way. And since it's an actual glove and not a mitt, you can target smaller areas thanks to the finger separation.
Exfoliating Hydro Gloves, Earth Therapeutics ($5)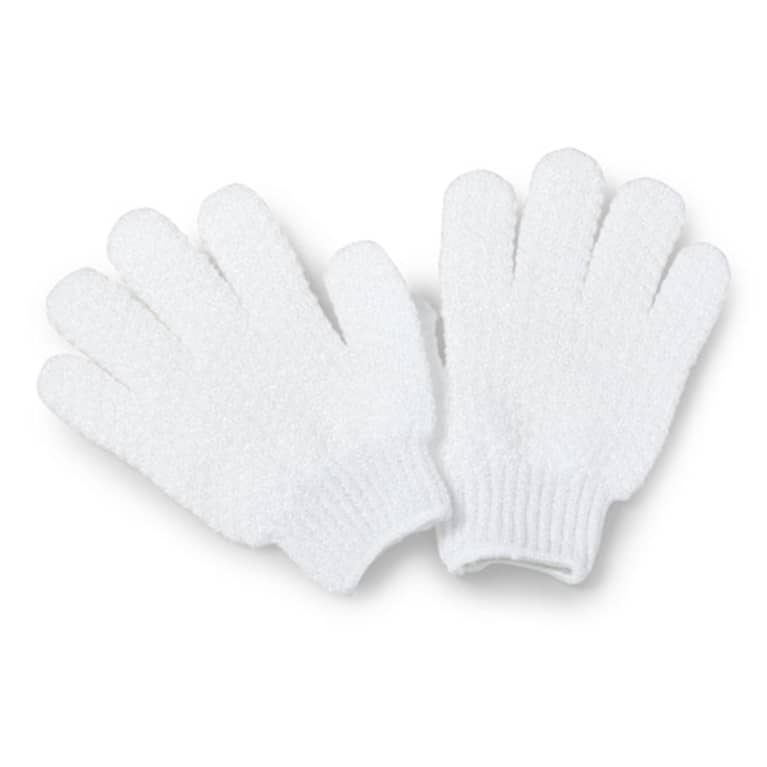 Earth Therapeutics
Come Clean Exfoliating Mitt
When a brand only carries one product — you know it's got to be good. Come Clean Exfoliating Mitt uses natural fibers to visibly exfoliate the skin for seriously soft results in record time. It may be a bit pricier, but it does not disappoint.
Exfoliating Mitt, Come Clean ($40)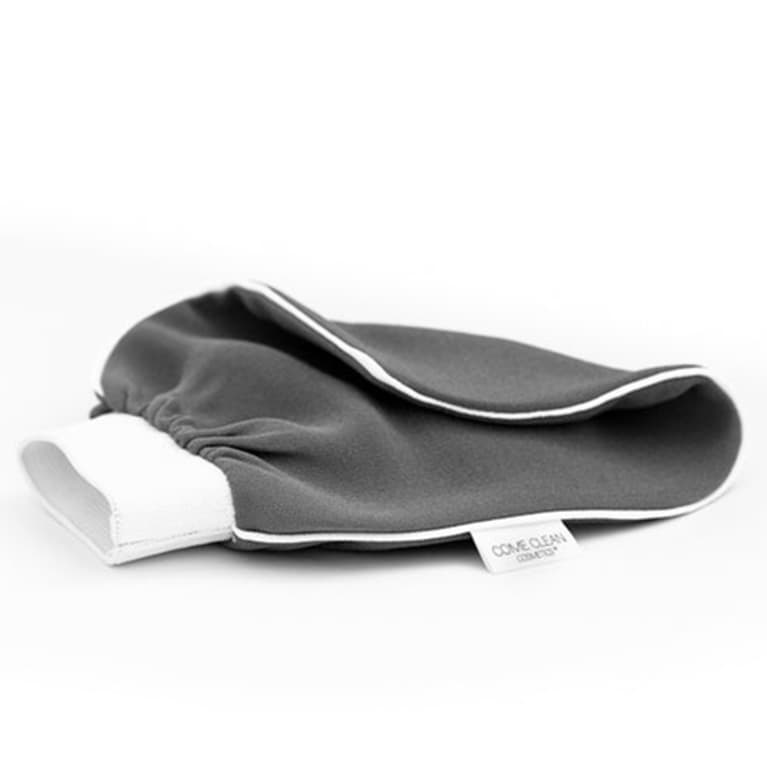 Come Clean Exfoliating Mitt
No1Illune 100% Silk Exfoliating Body Glove
If it's a more luxurious spa experience you're after, this is the glove for you. It's made from 100% woven silk viscose. Soak your skin for 10 to 15 minutes before use, and this mitt will slough away dead skin cells for silky-smooth results.
100% Silk Exfoliating Body Glove, No1Illune ($15)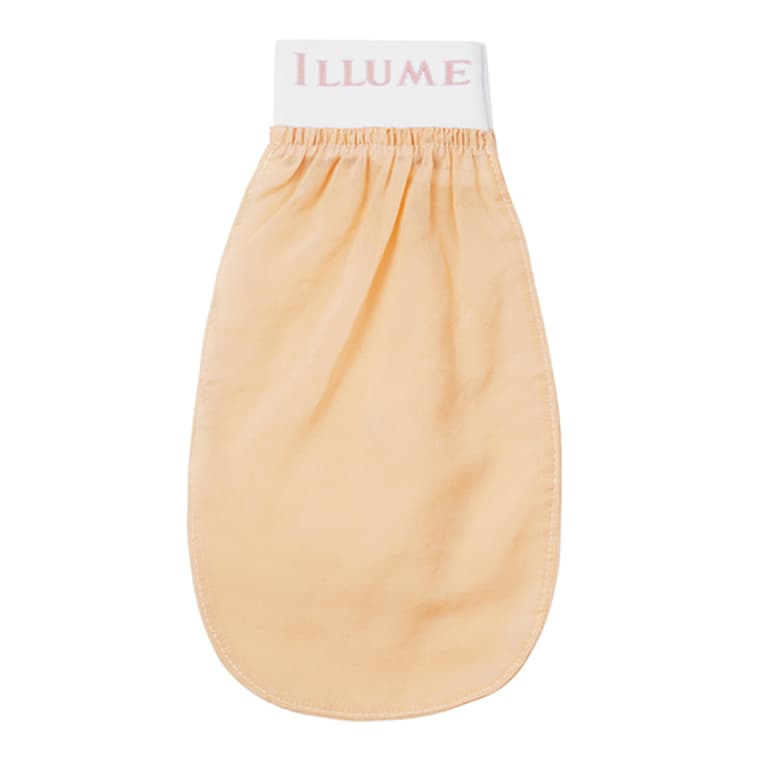 No1Illune
EcoTools Bath & Shower Gloves
This is another great, affordable option for those who want to exfoliate their body as they wash in the shower. It's durable yet soft enough for regular use and needs to be replaced every 30 days. Plus, the finger separation allows you to focus on specific areas if need be.
Bath & Shower Gloves, EcoTools ($3.99)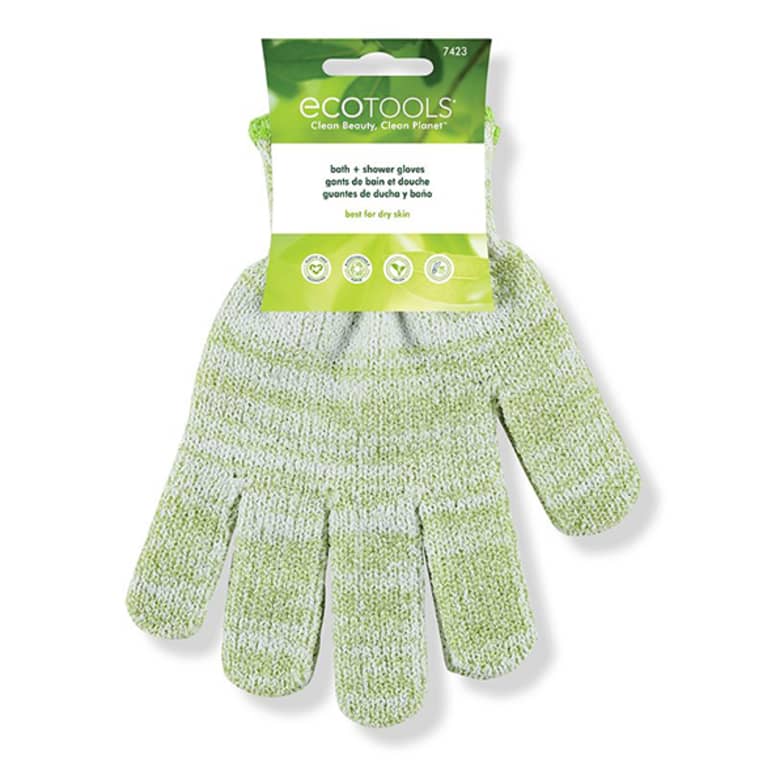 EcoTools
AMELIORATE Exfoliating Body Mitt
This simple black mitt may be gentle, but it's truly great for people with dry, rough skin. Use it on dry skin before showering, and then wash away the dead skin cells and impurities to seriously soft and smooth results. The best part is, you can even get up to six months' use out of this pick.
Exfoliating Body Mitt, AMELIORATE ($14)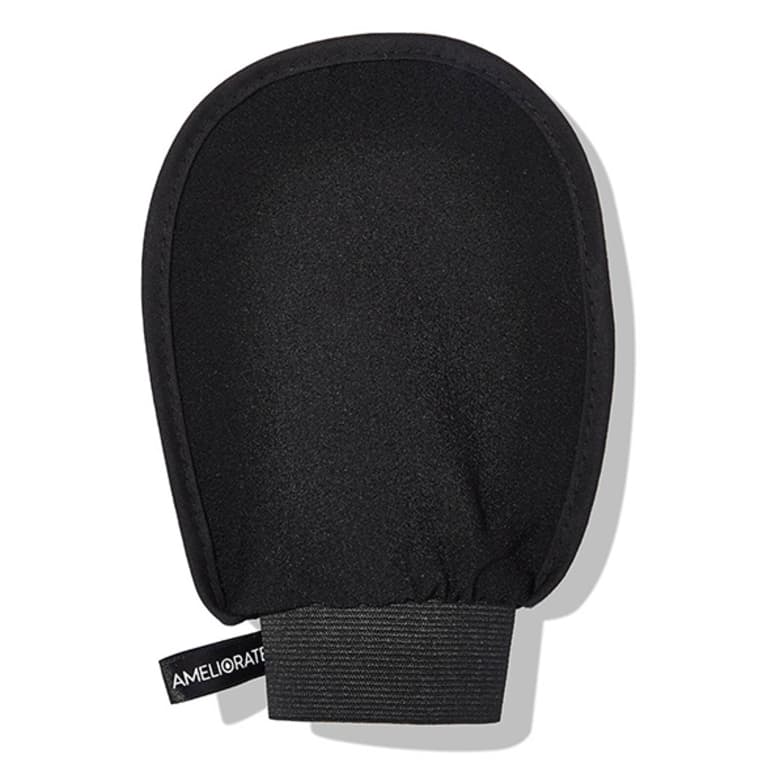 AMELIORATE
3 tips to improve your exfoliating experience  
Though it may seem self-explanatory, there are a few things you can do to ensure your exfoliating gloves get the job done efficiently and effectively:
1.
Glove care & cleaning tip
Since each product is made from different materials, care instructions may vary depending on the fabric. With most of them, you can also do a light machine wash in a washing machine, though others you may just want to rinse thoroughly with warm water and leave out to air dry. Make sure when you air dry, after you run it through the machine or rinse, it is left in a non-damp area to avoid bacteria buildup. This means that it should never remain in the shower.
You'll eventually need to replace, though this also varies. If you want to be on the safe side, replace it after two to three months.
2.
How and when to use exfoliating gloves
Exfoliating gloves are a great addition to your shower routine once or twice a week. If you have super-sensitive skin, you'll want to stick to a once-a-week exfoliation, but if your skin can handle it, twice a week is a good regular regimen.
When using these mitts or gloves, you'll want to move in circular motions with gentle pressure. There's no need to press down too hard, the textures and fabrics will do the work for you. Sometimes, you might want to incorporate a body wash with gloves, but most of the time all that's necessary is warm water and the glove.
3.
Post-exfoliation care tip
There's really only one thing you need to do after using an exfoliating glove and that is to moisturize. Regular exfoliation is great to improve dry skin, but hydrating ingredients like softening butters and antioxidants will help maintain the results longer. You can check out our favorite body lotions for some recommendations.
At mbg, high standards are earned—and there are no shortcuts. Our beauty editors stay up to date on the latest ingredient research and innovation. It's a dynamic, continuously evolving space, and it's important we look into the science so we can make informed choices about which formulas earn our stamp of approval (figuratively speaking).
Our high standards also come from testing products—many, many products. Our editors and writers rigorously test and research the products featured in our roundups to offer you the best, most informed recommendations. When we write reviews, you can trust we spend quality time with the formulas: We don't simply rave about products we've slathered on the back of our hands. We endorse products we've tried and loved.
Learn more about our testing process and clean beauty standards here.