The Powder Dry Shampoo That Revives My Oily Strands & Adds Instant Volume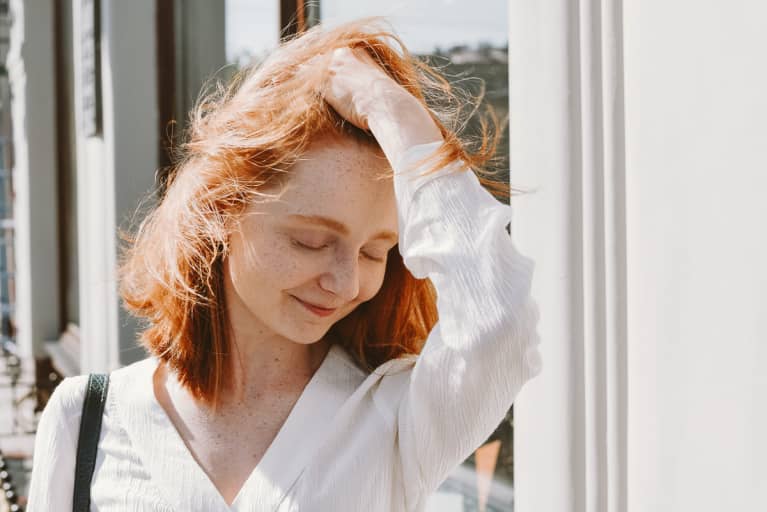 Our editors have independently chosen the products listed on this page. If you purchase something mentioned in this article, we may
earn a small commission
.
Discovering dry shampoo is a rite of passage. The oil-absorbing formulas prolong a perfect hair day, letting you reduce the number of days spent sporting a slicked-back bun or scrubbing your stands in the shower. But not all dry shampoos are good for your hair—and some formulas may even affect the inflammatory response of the scalp, which can result in all sorts of not-so-fun hair struggles (thinning included).
Because I simply can't live without dry shampoo, I spent months searching for a trustworthy formula that revived my flat, oil-ridden strands without negative side effects—and my hunt led me to the Act+Acre Plant-Based Dry Shampoo.
Why I adore the Act+Acre Plant-Based Dry Shampoo.
My favorite part of the Act+Acre Plant-Based Dry Shampoo is the ingredients it doesn't have. The powder is free of talc, parabens, and aluminum. These ingredients have a history of being problematic in the clean beauty space, though many of them are still being studied. Personally, I'd rather be safe than sorry—especially when great alternatives exist. Not to mention, many of the alternatives actually improve the health of the skin and hair fiber, so you're getting some added benefits while tending to oil.
This dry shampoo combines six plant-based ingredients to create a cruelty-free formula that I don't feel nervous about applying to my scalp. Standout additions include tapioca powder to absorb excess oil, rice starch to instantly refresh hair sans white caste, and fulvic acid to help restore the scalp microbiome with 65 minerals.
Act + Acre Plant Based Dry Shampoo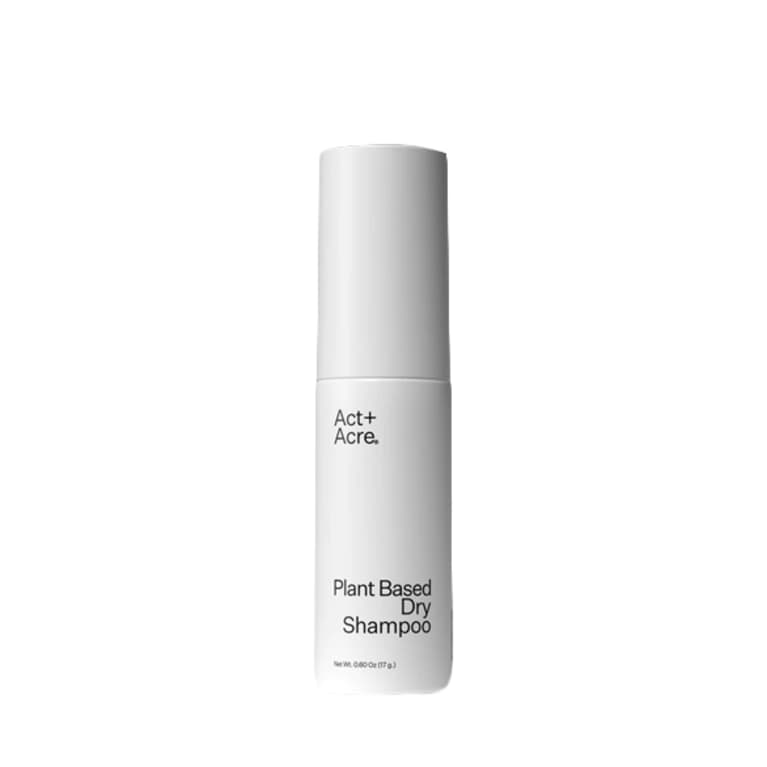 Act + Acre
Act + Acre Plant Based Dry Shampoo
$22
The dry shampoo also comes in a powder form, which I prefer to an aerosol. It lasts longer, and I get to skip the extra chemicals needed to preserve aerosol formulas. But unlike with other powder dry shampoos, you don't have to sprinkle the formula directly onto your hairline or into your palms; its spray applicator makes application easy, precise, and efficient.
And if you're wondering whether it actually works, I've got the photos to prove it to you. On the right, my hair two days after shampooing. It's not terribly oily, but it certainly didn't look clean enough for me to feel good about going out. On the right, my hair after applying the Act+Acre Plant-Based Dry Shampoo. Impressive, right?
Plus, the effects of this dry shampoo last a long time. I apply it in the morning, and my hair still looks fresh toward the end of the day. This allows me to use less product overall, which is beneficial for my scalp and my wallet. Plus, the travel-friendly size is small enough to take with me as backup on extra-humid days.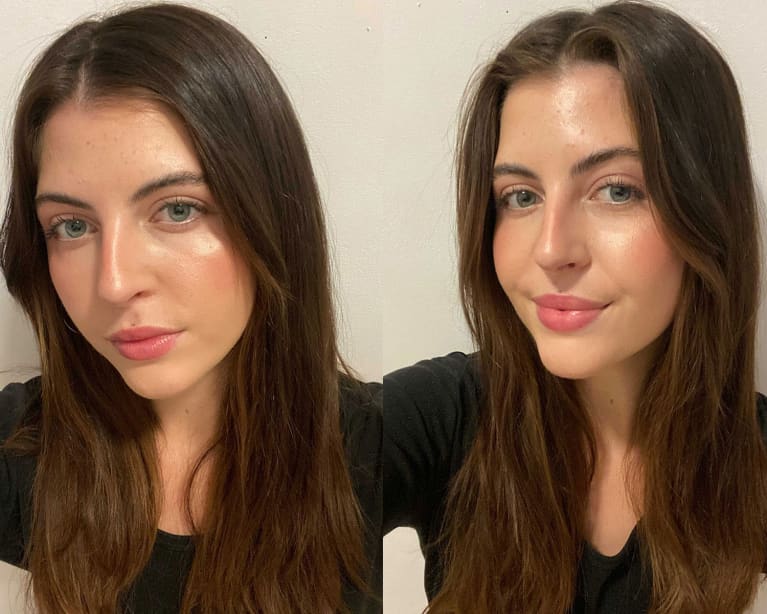 The golden rule of dry shampoo.
When it comes to using dry shampoo, it's important to remember that these products don't replace shampooing your hair altogether. Repeat after me: Dry shampoo doesn't replace actual shampoo.
Although these products will help you put off your wash day and add volume to your strands, they don't actually clean your scalp. In fact, overuse of dry shampoo can lead to buildup. My rule of thumb is to keep your dry shampoo usage to a two-day maximum, meaning only use it two days before giving your scalp a good wash. If you find that your hair has more buildup that won't wash out, reach for a scalp scrub or natural clarifying shampoo for assistance.
It's important to use dry shampoo with caution and to know what's in the products you're putting on your scalp. There are many subpar options for scalp health, but this Act+Acre formula is a safe bet. For just $22 on Amazon and Revolve, it works wonders for refreshing your hair and adding volume. If you're looking to learn more about tending to your scalp, you can start with our breakdown on scalp health here.