A Supplement To Support Your Recovery, Performance & Healthy Aging Goals
mbg Beauty Director
By Alexandra Engler
mbg Beauty Director
Alexandra Engler is the Beauty Director. Previously she worked at Harper's Bazaar, Marie Claire, SELF, and Cosmopolitan; her byline has appeared in Esquire, Sports Illustrated, and Allure.com.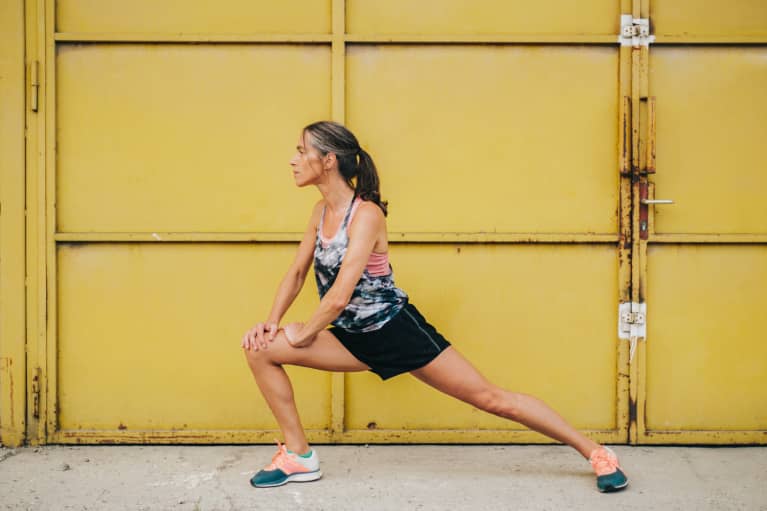 One of the keys to achieving your fitness goals is recovery, we know. In order to strengthen your body, it must be given the appropriate time and resources to bounce back from the previous workout. Otherwise, too much strain is put on the muscles, joints, and tendons—not only can this result in injury down the line, but it can make for a less than stellar workout session in the interim. And while rest days and giving your body a break are the cornerstones of recovery, you can also turn to the right supplements to help you perform better, too. That's where a healthy-aging nutrient called nicotinamide riboside (often called simply NR) may come into play: Research shows that it may support your fitness goals and recovery.*
Allow us to elaborate.
How this supplement can help you perform & feel more energetic. 
The nutrient, a form of vitamin B3, when ingested by the body turns into nicotinamide adenine dinucleotide (NAD+), a coenzyme that exists in all cells and factors into energy metabolism and your ability to maintain proper cell functioning. NAD+ also plays a vital role in your energy levels: NAD+ is what fuels your mitochondria, which, in turn, fuels your body by creating energy. This, researchers think, is how the supplement aids in recovery: by supporting cell rejuvenation, thereby helping your body recover and rebuild between workouts. The current animal studies show that NR can enhance muscle performance, implying that NAD+ is a critical component of strength and endurance.*
Users of mindbodygreen's nr+ agree that they feel these energy-supporting benefits. "Pretty soon after starting nr+, I noticed a huge difference not only in my energy levels but also my recovery during training. Fueling my day is so important⁠—especially as a mom of three," says Ultraman World Champion and Ironman Champion Hillary Biscay. "And as an Ironman champion and 66-time Ironman finisher, choosing quality ingredients in my supplements is nonnegotiable."*
Another user, fitness instructor and founder of The B Method Lia Bartha agrees, saying, "I am a mom and fitness instructor living a busy life in New York with very little time for rest and recovery. This leads to not enough sleep, not enough time to let my muscles recover, and barely any time for a proper beauty routine," she says. "I teach and believe in caring for your body starting from deep inside, and nr+ has given me that access from my home, in pajamas."*
For reaching your fitness goals, you must support your body internally. Of course, this includes lifestyle changes, like eating the right foods and fitting in rest days—but you can also lean on supplements to offer extra support.