7 Natural Hair Care Products We Love At Sephora
Written by
Caroline Muggia
Leigh Weingus is a New York City based freelance journalist writing about health, wellness, feminism, entertainment, personal finance, and more. She received her bachelor's in English and Communication from the University of California, Davis.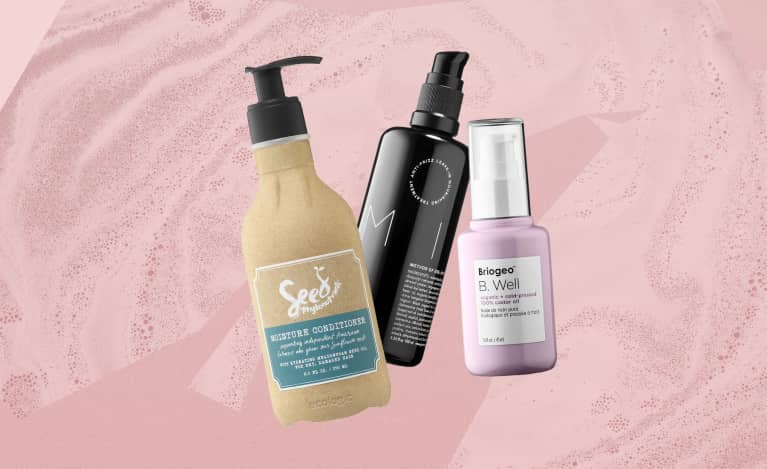 We know it can be hard to find hair care products that are all-natural, free of harmful chemicals, and still get the job done. That's why we've pulled together our favorite
Clean seal-approved
hair care products from
Sephora
, so you can be sure what you're putting on your head supports your hair, your health,
and
the environment.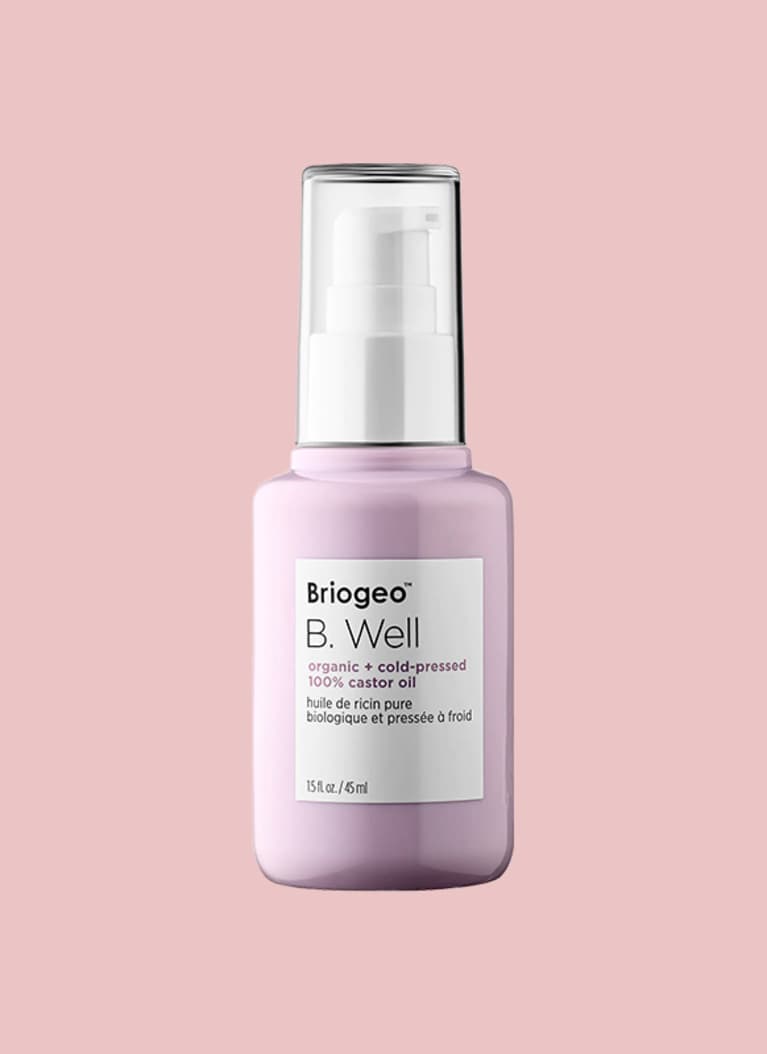 AQUIS rapid-dry hair turban
If you are looking for smooth, dry hair minus the heat, harsh towels, and frizz, this hair towel is for you. Whether your hair is straight, wavy, curly, or delicate, AQUIS's AQUITEX technology will speed up your drying time while combating breakage. Where regular bath towels can pull on the hair cuticles, this towel, made of fine fibers, dries hair gently, leaving your hair shiny and easier to style.
AQUIS 03 Prime Rapid-Dry Hair Turban, AQUIS, $30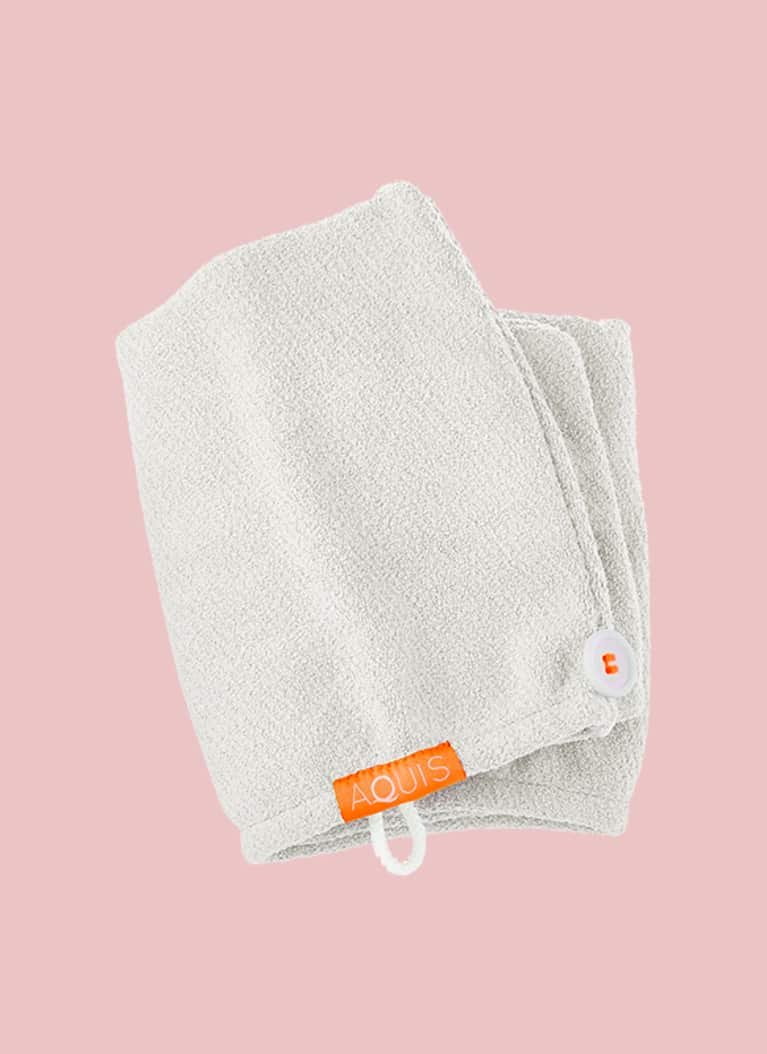 REVERIE Milk Anti-Frizz Leave-In Treatment
REVERIE's lightweight leave-in formula is all you need to control frizz. Amino acids help to reverse damage from over-styling, sweet almond protein promotes optimal moisture, and pracaxi seed oil brightens and softens your hair. On top of these benefits, it's 100 percent vegan and uses only sustainable and organic ingredients. With its blended 16 essential oils, your hair will be left smelling fresh and feeling smooth.
REVERIE Milk Anti-Frizz Leave-In Nourishing Treatment, REVERIE, $42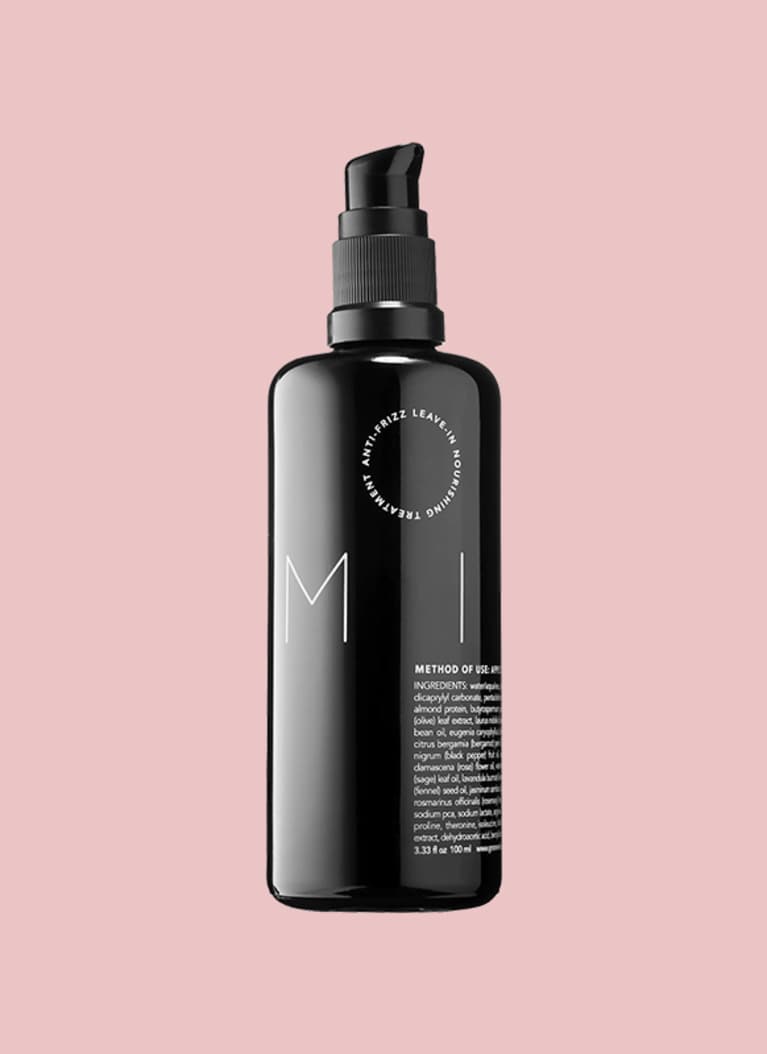 Playa Every Day Shampoo
The essence of Playa is a minimalist product line that has maximum benefits. The everyday shampoo is just that. Its coconut formula is hydrating and promotes healthy and shiny hair. It also detoxifies and nourishes the hair with key nutrients. The best part? You only need a dime-size amount, and if your hair isn't craving extra hydration, this is all you need. Thanks to Playa's recycling program, once you run out (which could take a while!), send your bottle back to Playa and receive 15 percent off your next shipment.
Playa Every Day Shampoo, Playa, $28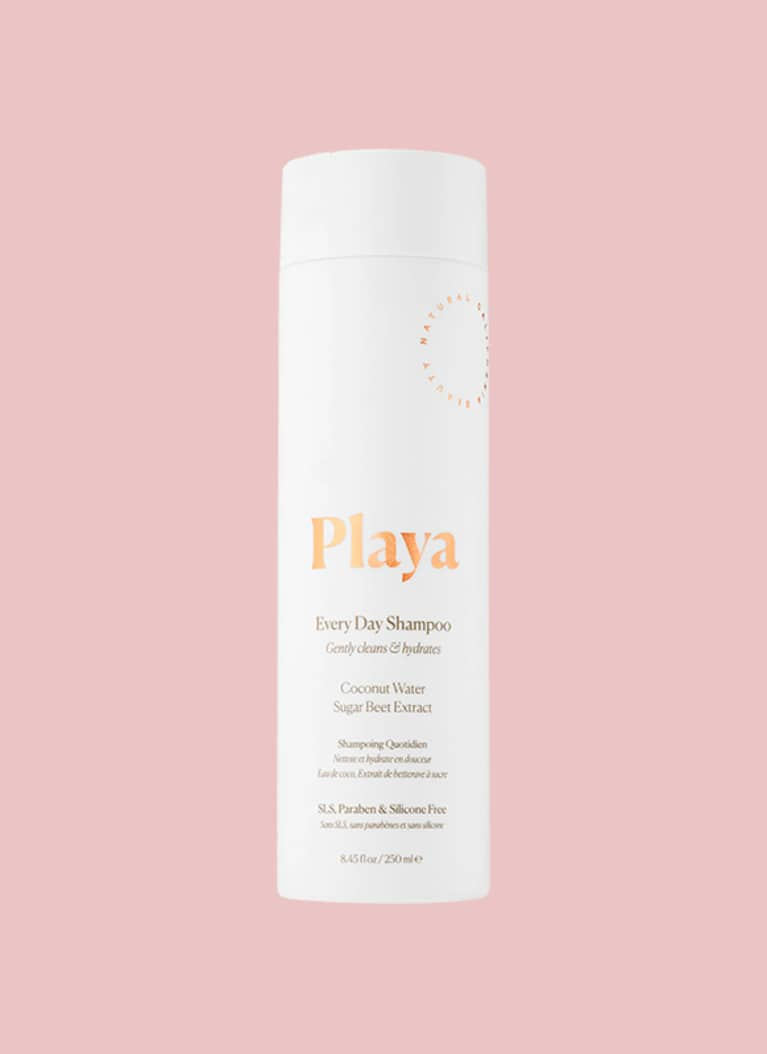 Seed Phytonutrients Moisture Conditioner
This vegan, cruelty-free, and gluten-free moisturizing conditioner from Seed Phytonutrients is perfect for all hair types, especially those struggling with dryness and split ends. Organic meadowfoam seed soil provides maximum hydration, chestnut extract protects the hair from damage, and shea and mango butters help tame frizz. Seed Phytonutrients uses only organic, sustainably sourced ingredients, and all their bottles are made from 100 percent post-consumer recycled paper. Your hair and the environment will thank you!
Seed Phytonutrients Moisture Conditioner, Seed Phytonutrients, $24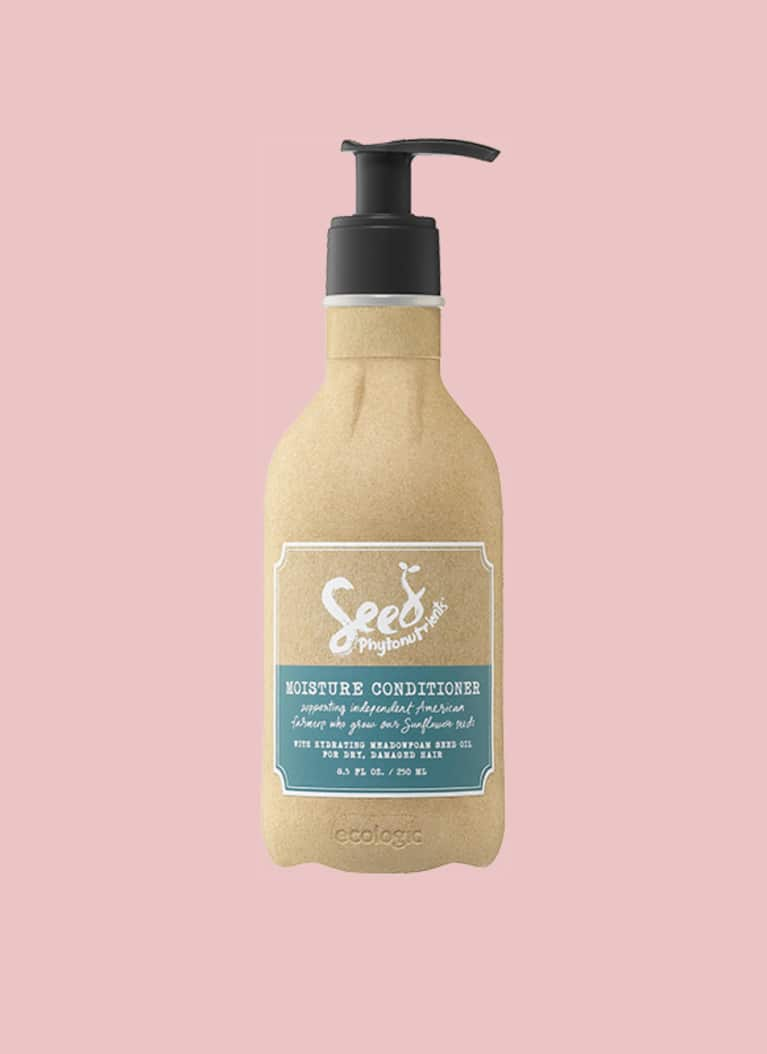 Rahua Leave-In Treatment
This anti-frizz leave-in treatment from Rahua will be your go-to post-shower and before any styling. Its signature ingredient Rahua found in the Amazon rain forest is high in omega-9, which repairs damaged hair follicles and nourishes for more vibrant color and shine. It's also formulated with organic green tea and raspberry leaf, both high in antioxidants, which helps to protect hair from environmental damage and reverse harmful effect from UV rays.
Rahua Leave-In Treatment, Rahua, $45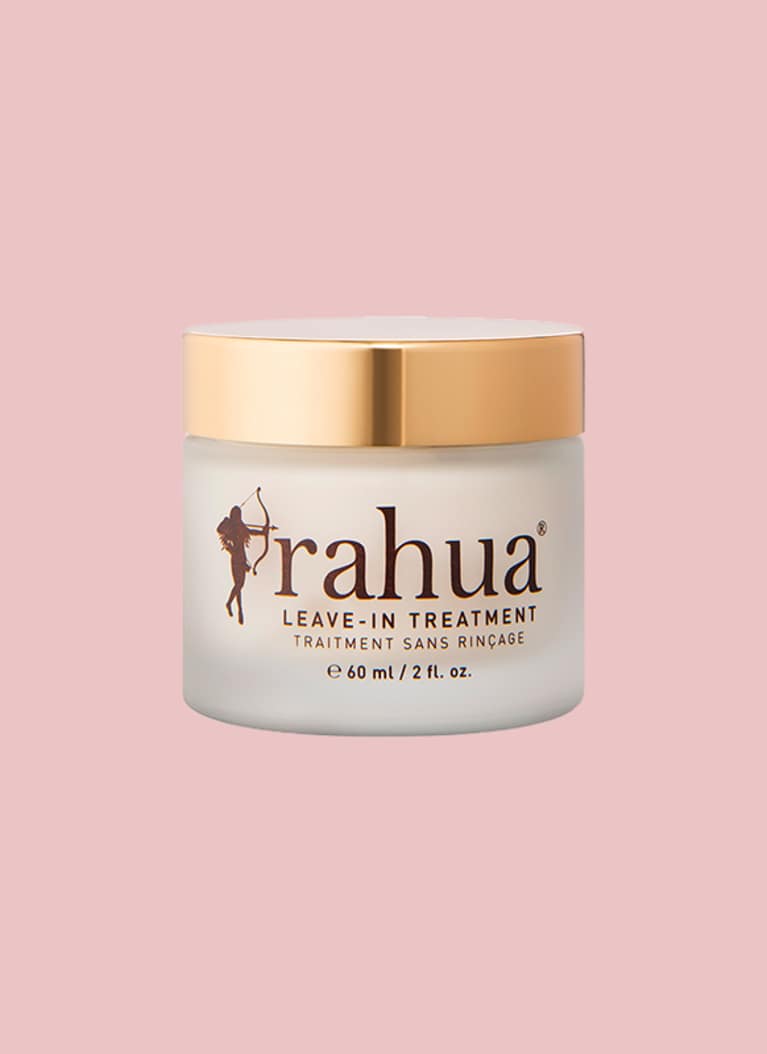 O&M Seven-Day Miracle Moisture Mask
Whether you have straight, wavy, or curly hair, the seven-day miracle moisture mask from O&M will be a game-changer. Infused with organic macadamia and coconut oils, it replenishes dry hair, reduces frizz, and leaves your hair shinier and softer. It's also blended with Australian oils such as Australian Quandong, high in fatty acids, and Australian Desert lime, a powerful antioxidant that protects again free radicals. This eco-friendly product will do wonders for your hair, no matter the season.
O&M Seven-Day Miracle Moisture Mask, O&M, $36