Close Banner
Advertisement
This ad is displayed using third party content and we do not control its accessibility features.
paid content
 for

6 Activities That Every Wellness Fanatic Needs On Their Summer List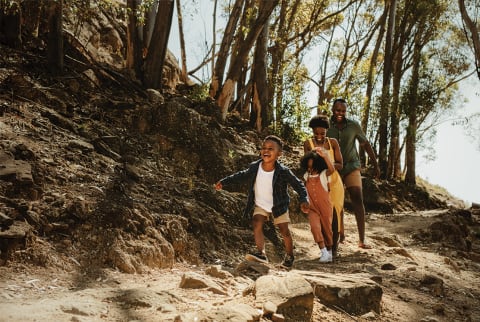 Image by jacoblund / istock
While summer means something different for everyone—there's no denying that longer days and extra sunshine provide an abundance of opportunities to take our well-being to the next level. When the chill of spring becomes a thing of the past and the sun lures us outdoors, we're all hit with a little extra motivation to feel our best this season.
Your summer personality ultimately determines what gets you going this time of year, but if you're like us, feeling healthy is a natural priority. (And if you don't know your summer personality…take our quiz!) From bringing the flavor artistry of Waterloo Sparkling Water into your wellness routine to finding niche farmers markets for nutritious farm-to-table dinners—these warmer months are all about feeling good. And to ignite your best self, look no further than this list of summer-fun activities with well-being at the forefront.
Your feel-good summer bucket list:
Migrate your yoga practice outdoors.
When the heat of summertime hits, think outside the box when it comes to your regularly scheduled yoga practice. Keep your eyes peeled for fun classes and events happening in your area, like yoga festivals and rooftop flows—or grab your mat and head somewhere sun-soaked to enjoy your own practice.
For an extra wellness boost: Plan an outdoor yoga class on the summer solstice. The longest day of the year is a powerful time of transition and is a great opportunity to intentionally honor your body and this seasonal shift. Gather a few of your fellow yogis and lay out your mats in the local park, your backyard, or on the beach just before sunset. Practice 108 sun salutations, or create your own flow that offers you a sense of inspiration and renewal.
Sleep under the stars.
A good camping trip is a summer staple, and what better way to soak up the season and reset your spirit than lying under a star-studded sky while the sound of crickets lures you to sleep? Studies1 show that spending at least 120 minutes in nature a week can significantly affect our health and well-being—so imagine what an entire weekend could do. Gather a couple of your fellow outdoorsmen, grab your gear, and head to the countryside for a restorative couple of days in nature.
For an extra wellness boost: However nourishing time spent in nature can be, the summer heat requires some preparation to keep us feeling our best. Stock up on SPF before you head out for the weekend, and keep your cooler stocked with flavorful hydration, like the refreshing citrus finish of Waterloo's Lemon-Lime.
Start your own garden.
Getting your hands in the dirt is not only beneficial to our health, but starting a garden is a deeply meditative and rewarding summer activity that will keep on giving. Even if you live in an apartment, there are lots of easy-to-grow herbs you can plant and pot no matter how much light your home gets. Set aside a day, gather some soil and seedlings, throw on your favorite tunes, and get to growing.
For an extra wellness boost: Ditch the gloves! That's right, digging in dirt releases microbes from the soil, which have been proven to play a positive role in gut and brain health, including boosting mood and reducing anxiety. Ensure that you use soil that is high quality and pesticide-free, then don't be afraid to dig in!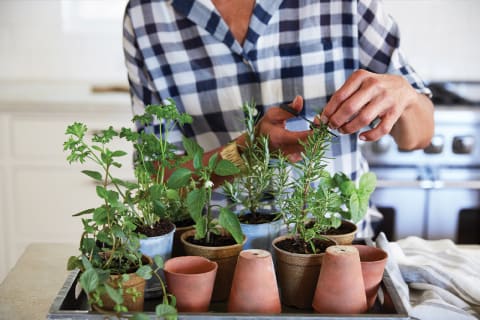 Image by Trinette Reed / Stocksy
Experiment with new summer recipes.
The food we eat plays a leading role when it comes to wellness. Shifting seasons give us the opportunity to explore new styles and varieties of food that are better suited for the time of year. Summer is an amazing time to experiment with healthy, fresh recipes and flavors that help you keep your cool. Try this cooling cucumber coconut curry recipe, paired with Waterloo's Pineapple Sparkling Water, for a nourishing and flavor-packed meal.
For an extra wellness boost: Invite your inner circle over for a farm-fresh dinner party. Hit your local farmers market beforehand and stock up on seasonal and local produce. According to The UN Food and Agriculture Organization, when we eat seasonally, we diversify our food intake year-round, which in turn can prevent micronutrient deficiencies. Set the tone while you cook, and enjoy an evening of good company and nutritious, feel-good food.
Join a summer sports league.
Long live the days of summer sports camps. If you're reminiscing about your sweat-soaked childhood summers and are looking to curb your competitive appetite, joining a summer sports team may be just the thing. Depending on what city you're in, there are lots of amazing ways to get in on the action and stay in shape this summer. From beach volleyball to soccer leagues in the city, you're sure to find a team that excites you.
For an extra wellness boost: Up the electrolytes! Summer heat is no joke, and staying hydrated is essential. Fortunately, we have better and healthier options these days to deliver the hydration our bodies need. Drink plenty of water on the days you know you'll be active, and bring a cooler courtside stocked with your favorite Waterloo Sparkling Water. What's better than authentic flavors and lively carbonation on a hot summer day?
Hit your local trails.
Take advantage of the summer sunshine and shake up your exercise routine by researching the best hiking and walking trails near you. A good hike is an amazing way to get your heart rate up while soaking up the healing powers of nature. Discover a new spot nearby or scout out a trail with the best views and plan a day trip.
For an extra wellness boost: Hiking can be harsh on our bodies if we don't adequately prepare before embarking on our summertime adventures. Ensure that you have proper footwear to support your posture and make it easier to trek up different terrain. It's also important that you take time to stretch before you move, focusing on your legs and the quadriceps region so you can enjoy your surroundings without potential strain and discomfort.
More On This Topic
more Movement
Advertisement
This ad is displayed using third party content and we do not control its accessibility features.
Advertisement
This ad is displayed using third party content and we do not control its accessibility features.