5 Simple Ways An MD Is Supporting His Immunity Every Day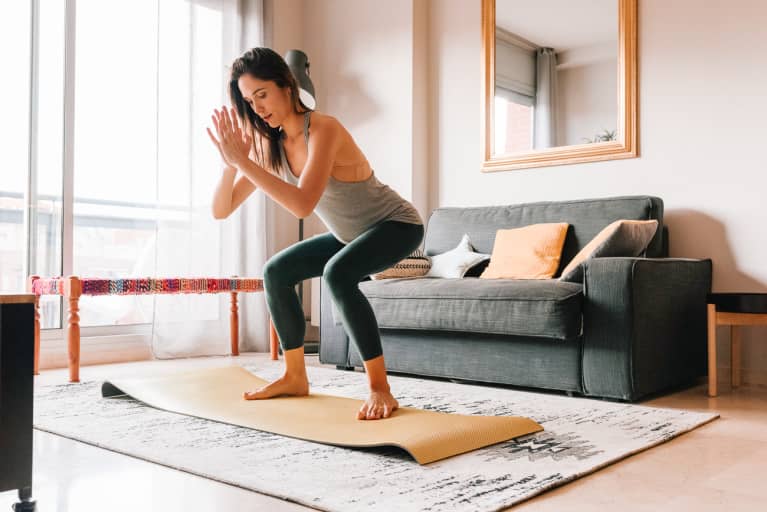 With new health advice coming out on a daily basis, it can feel impossible to keep up. But board-certified pediatrician and medical acupuncturist Stephen Cowan, M.D., FAAP, wants us to remember that sometimes going back to basics is best.
As the coronavirus pandemic sweeps the globe, Cowan wants us all to remember that taking care of ourselves doesn't have to be complicated. From getting enough fluids to eating a proper diet, here are the doc's five keys to a healthy foundation that supports immunity:
Making sure to drink enough water is one of the easiest ways to take care of yourself, according to Cowan. "Your immune cells are much more resilient when you're well hydrated," he says. Different people need different amounts of water, but if your lips feel dry at any time of the day, that's a signal it's time to drink some more.
To keep everything running smoothly, Cowan also recommends drinking warm fluids as opposed to cold ones. "Hot water with lemon and honey, and teas, all day long," he says. For extra immune support, consider these herbs for immunity for your next cuppa, or try one of these cozy spins on your typical latte.
2. Make sure you're well rested.
With stress levels climbing all around the world, there's a chance you may be struggling to fall asleep every night. If that's the case, Cowan recommends trying to reserve one to two hours more for sleep than you would normally.
"Your immune cells function much more effectively when you've recharged with restful sleep," he says. If you're really struggling to get settled in, turn on this bedtime meditation for a little extra relaxation.
Another great way to keep all your systems regular is to prioritize movement. This may require a little extra effort, considering so many of us are hunkered down in our homes without access to the gym or our favorite studio. Luckily, Cowan says that our exercise regimen doesn't need to be too rigorous: "Gentle exercise that does not exhaust your reserves will help move the blood that circulates your immune cells, so they're ready to defend you at a moment's notice," he explains. "Make dancing, yoga, tai chi, or walking—especially in nature if you can—part of your daily routine."
4. Nourish your body with good food.
In Cowan's book, warming soups and stews are best right now: "Cooking food helps break down nutrients and makes them easier to deliver to your immune cells," he says.
5. Don't forget to breathe.
Standing up, take a breath in through your nose while raising your arms up over your head
Make a wish and hold your breath for four to five seconds.
Slowly exhale through your mouth as if you're blowing out the candles on a birthday cake.
Do this three times and repeat several times a day.
You may be surprised to find going back to basics is one of the easiest ways to foster the foundation of overall health.