4 Ways To Cope With Existential Anxiety, According To A Psychiatrist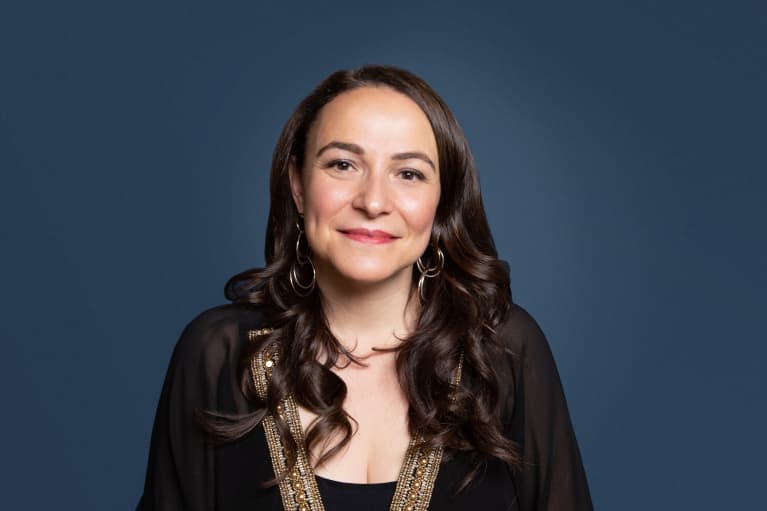 Anna Yusim, M.D., works with many patients who come to her with the full spectrum of human issues, but one of the most common she sees is existential anxiety, a paralyzing fear for people who face it in their everyday lives. An award-winning psychiatrist, Yusim couples her medical practice with spiritual principles in order to treat this anxiety, which is a combination that truly promotes holistic healing for our minds, bodies, and souls.
I was able to sit down with Yusim on this week's episode of the podcast and chat with her about the specific tools she utilizes during a psychotherapy session. These are four of Yusim's best practices for coping with existential anxiety and helping her patients to overcome this debilitating fear.
Step 1: Recognize that it's a completely normal feeling.
"Having existential anxiety is what it means to be a human being," Yusim states with conviction.
She affirms that feeling anxious about our human existence is completely normal. Her first step of coping is to recognize that every human being has this same fear at some point in their lives (sometimes at many points in their lives, in fact) and that it's a completely valid fear to have.
To help her patients understand this fear, Yusim makes sure she creates a space where her patients feel safe to speak their truth and feel understood during a session. By creating this space of safety and comfort, patients will be able to better create meaning for the existential anxiety they're experiencing.
Step 2: Trace this feeling back to one of four underlying reasons.
Yusim frequently draws on the work of existential psychiatrist Irvin Yalom, M.D., who identifies four main reasons humans experience existential anxiety. These include:
Our struggle and quest for purpose: Searching for meaning in our lives can be rather anxiety-inducing, and this struggle can cause us to question our very existence.
Our freedom in life: Although the notion that we are inherently free individuals can be (quite literally) liberating, sometimes it's accompanied by feelings of responsibility. "Responsibility and freedom both, together, are very anxiety-provoking," Yusim says.
Our fear of death: While this fear is universal for all humans, this anxiety that everything eventually comes to an end can manifest very differently for certain individuals.
Our struggle with aloneness: "We come into this world alone, and we leave alone," Yusim states. This can become a very scary notion, even if someone doesn't feel particularly lonely at the moment.
Yusim says that usually, existential anxiety can be traced back to one of these four reasons. If you try your best to reflect on which of the four you identify most with at the time, it can be easier to tackle that fear head-on and make it more tangible to discuss and eventually overcome.
Step 3: Try evoking spirituality.
Yusim believes that a connection to the soul is an important source of solace and guidance, especially during difficult times in our lives. If patients are open to it, Yusim evokes spirituality as a tool for manifesting their fears and putting them into perspective.
Sometimes, our fears can be categorized as "lower-level fears," as Yusim calls it, and evoking spirituality can be an effective way to help you determine what is really at the root of your anxieties, transforming them into the "higher-level fears" that are more difficult to recognize.
Yusim is no stranger to supplements, and she believes that they can be helpful tools to cope with existential anxiety, especially if you're living with any vitamin deficiencies already.
"Sometimes, anxiety comes from low energy. People feel like something's off, and they feel so much anxiety because they don't feel like themselves," she says. As always, be sure to consult with your physician for the best, most personalized vitamins for your anxiety levels and lifestyle.
Even if you wouldn't normally consider yourself to be especially spiritual, you'll find that Yusim's four methods to cope with existential anxiety can help stress and uncertainty melt away. Just make sure to remember: Part of being human is pondering our mortality and the reasons we're here.