Can B12 Cure All Your Wellness Woes? Here's One Woman's Story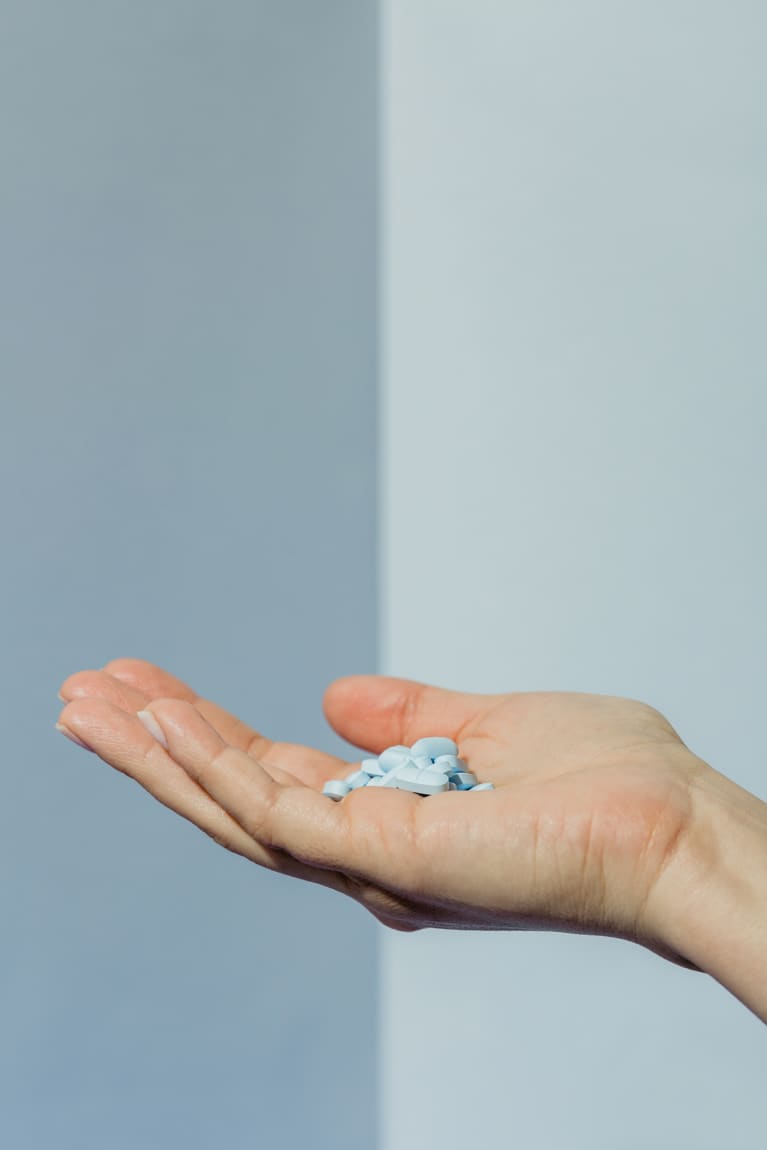 There's some confusion going on about vitamin B12, or cobalamin, and it needs to be set straight. B12 is not a cure all wonder drug. You'll find articles and testimonies about the wide variety of ailments with possible underlying B12 deficiency: infertility, autism, dementia, heart disease, mental illness; there are some who even claim it cured their MS, allowing them to walk again.
Vitamin B12 is not a cure-all.
I'm writing this because I was B12 deficient for so long without knowing, it actually gave me a disability. People who seem to be miraculously helped by cobalamin are suffering from B12 deficiency, that's all.
B12 is responsible for nerve and brain health—those are pretty important bits—and when things go awry in the nervous system it affects many other systems. It might seem like a victimless issue of semantics, but B12 deficiency is critically under diagnosed, and in part because of the "snake oil" cure-all way it's been presented in the past. People who "cure" symptoms like low energy, trouble concentrating, or depression, whether they knew it or not, got to their B12 deficiency before their doctor did. They tried being proactive about their health and it worked—they were just lucky enough to nail it without a diagnosis.
Here's what everyone should know about B12, including its history, symptoms of deficiency, and exactly what tests to ask for if you're concerned.
A historical look at B12.
Severe B12 deficiency used to be called pernicious anemia (now the name of a related autoimmune disorder), and it was a common and, as you may have surmised from the name—lethal illness. In 1934, the Nobel Prize in Medicine was awarded to men who contributed to its discovery and thereby cure.
By the 1960s it had a rep as a charlatan's medicine, with great help from a popular fellow known as "Dr. Feelgood," who was adding B12 to amphetamines. Of course, this method is not recommended, but an important part of B12 history. It's known to have pleasant side effects that, until recently, we've all but forgotten about likely due to it's benefit to multiple biological systems.
Since then, we've changed the way we do things in many ways that are hard on our nutrient-absorbing digestive systems, leading to massive deficiency. (A list of ways to become deficient—regardless of diet—is here.) The Framingham Offspring study found 39 percent of subjects had deficiency—yet doctors no longer routinely screen it out. In addition to being the underlying cause of the illnesses listed above, these are common B12 symptoms.
Be sure to equip yourself when getting your next tests.
While its far from a cure-all, B12 can indeed help millions of us—as long as the medical community starts taking it seriously, informing itself, and screening it out. Serum tests alone can be misleading as it can measure unabsorbed B12 in the system that's just floating around, useless; check out this article for how to make sure you don't get a false result.
As someone who may be permanently disabled due to B12 deficiency—I strongly encourage you to make sure you and your loved ones aren't being affected. And please help me spread the word about why B12 appears to be a cure-all, and what's actually going on.