While we love a good meal, we're all about taking it to the next level and making dishes that taste great AND provide a big boost of nutrition. Finding new ways to use food as our medicine and cooking with ingredients that benefit the body in unique and substantial ways (hello turmeric, ginger, and leafy greens) is one of the best ways to put nutrition knowledge to practical use. This year we've seen a lot of healthy, delicious, and healing recipes on mbg—here are some of our favorites.
1. Anti-Inflammatory Turmeric Breakfast Bowl
This grain-free breakfast is packed with antioxidant- and vitamin-rich fruit, along with two potent healing roots, ginger and turmeric.
This smoothie is not only full of green tea's antioxidants but also anti-inflammatory omega-3 fats from flax and hemp seeds and phytonutrients from fresh spinach. It'll keep you buzzing with good greens till lunchtime.
3. Sweet Green Bean Soup For Gut Health
Healing your digestion is all about taking it easy on your body while naturally jump-starting your body's natural processes. Green beans, like their fellow legume-family members—peanuts, lentils, peas, and dried beans—are high in calcium, potassium, and B vitamins but are much more easily digestible and belly-friendly.
4. Immunity Garlic + Mushroom Soup
The large amount of garlic in this recipe may surprise you, but trust us, the flavor is fantastic. Shiitake mushrooms are an excellent source of selenium, a known antioxidant that plays a vital role in boosting the immune system.
5. Coconut-Ginger Broth with Vegetables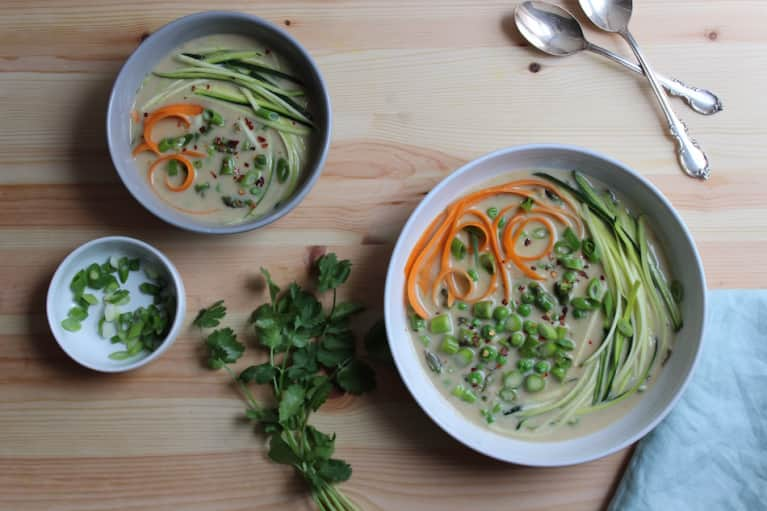 6. Parcel-Cooked Cod with Asparagus
This incredibly simple way of cooking fish is quick and delicious, with lots of great omega-3s, as well as fiber and vitamin C from the accompanying greens.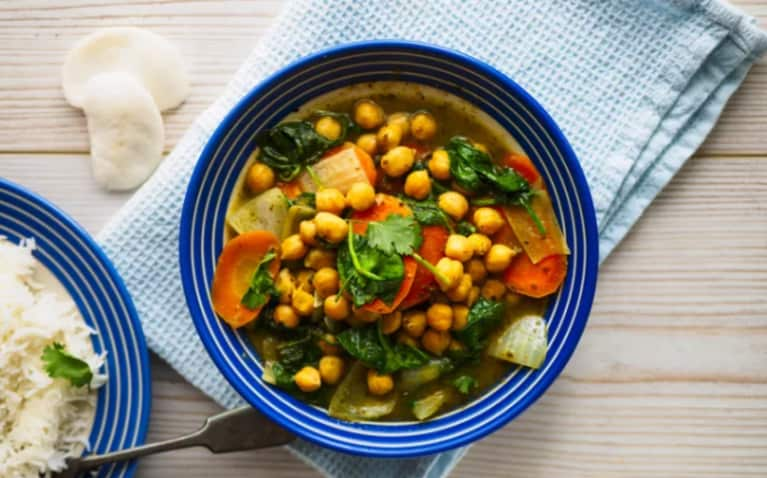 Chickpeas—they're loaded with all sorts of spectacular health benefits such as lowering high cholesterol levels, boosting the immune system, and reducing inflammation. The traditional medicinal use of chickpeas dates all the way back to Greek times.
Get the recipe
8. Warm Zucchini + Millet Salad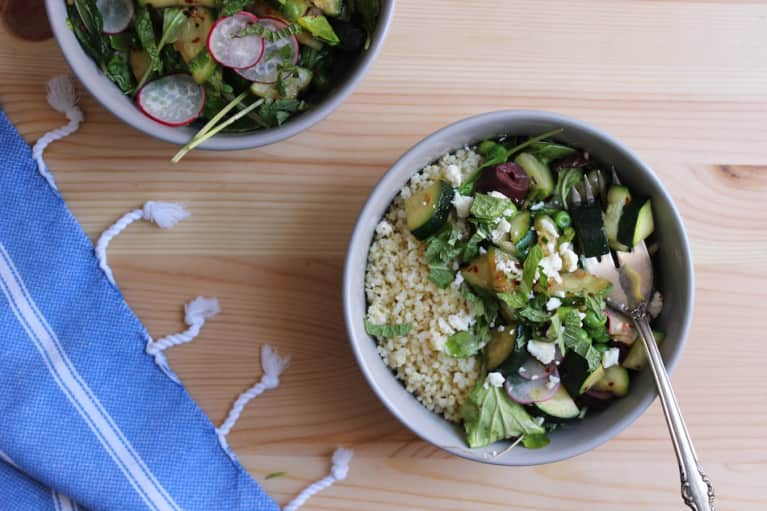 Fiber-filled zucchini cooks quickly, arugula is a great green to use for its peppery flavor and liver-supportive properties, and when combined with manganese-rich millet, along with peas and mint, you've got a vitamin- and plant-protein-packed salad.
9. Antioxidant-Rich Chocolate Nut Brittle
Great news: you can pamper your skin with this chocolatey treat. Dark chocolate contains flavonoids that protect the skin from harmful UV rays and coconut and nuts provide anti-aging properties.
10. Fiber-Filled Chocolate Pudding
Insufficient dietary fiber messes with our digestion, blood sugar control, appetite, microbiome, and energy. It also increases our risk for certain chronic diseases. We need to get more fiber in our diets, ASAP! Let's start with dessert, shall we? This chocolate pudding boasts plenty of protein and fiber and makes the perfect dessert or snack.
Get the recipe