3 Ways Porn Is Affecting Your Relationship (And What You Can Do About It)
Clinical Sexologist and Psychotherapist
By Robert Weiss, PhD, MSW
Clinical Sexologist and Psychotherapist
Robert Weiss PhD, MSW is a clinical sexologist and practicing psychotherapist, he has his master's in social work from the University of Southern California, Los Angeles, and his doctorate in human sexuality from the International Institute for Clinical Sexology.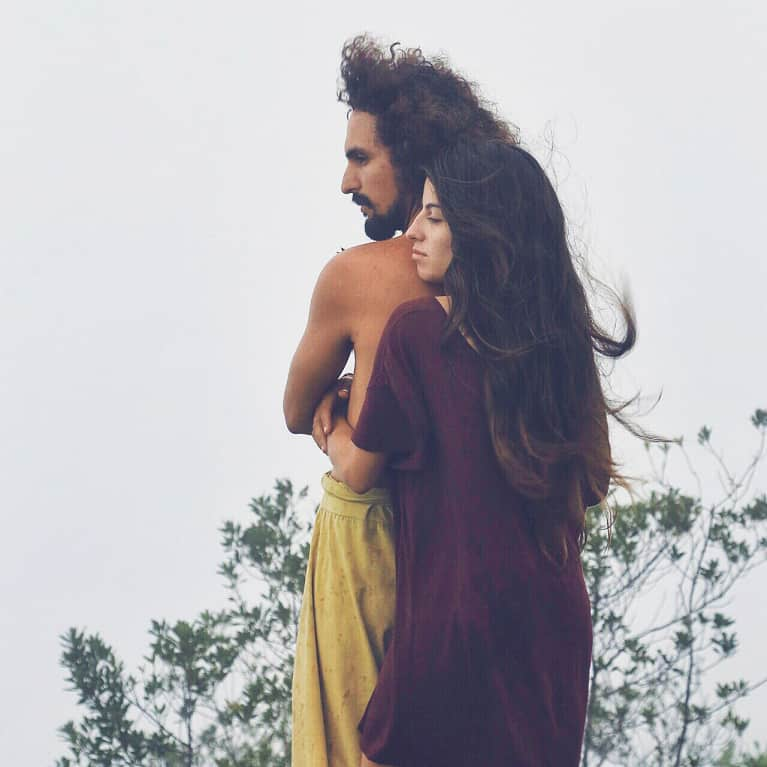 In today's world, pornography is ubiquitous. Not only do we have traditional porn websites, we have "tube" sites where users post videos and images for public consumption, typically at no cost to either the poster or the viewer. Plus we've got all the user-generated imagery that shows up on dating sites and social media. So yeah, there's a lot of porn to look at and a lot of people are looking at it. Especially men.
For the most part, women are affected by male porn use in three primary ways.
1. Effects on self-esteem
Research suggests that women whose male partners look at porn frequently may experience a loss of self-esteem. A common complaint from women is they feel like that can't compete with the unrealistic intensity and bodily perfection of porn. As a result, they feel less than and not good enough, and they wonder why a man would ever stick with them.
2. Effects on relationships
Generally speaking, research tells us that a man's porn use decreases both relationship and sexual satisfaction. A recent study looking at this issue over time found that porn use by married men, especially heavy porn use (looking at porn one or more times per day), almost doubles the likelihood of getting divorced within the next four years—raising it from 6 percent to 11 percent.
Moreover, the effects of porn use are more pronounced in marriages that start out as "very happy," increasing the likelihood of divorce within the next four years from 3 percent to 12 percent. Most likely, this is because the non-porn-using partner is so thoroughly rocked, emotionally, by her supposedly monogamous spouse's infidelity. (And yes, in monogamous relationships looking at porn does count as cheating, unless you and your partner have openly discussed and agreed to it.)
3. Effects on sexual performance and satisfaction
An unexpected side effect of heavy porn use is real-world sexual dysfunction—erectile dysfunction, delayed ejaculation, and even an inability to reach orgasm (anorgasmia). And these issues are affecting men of all ages, including younger men in their sexual prime. Put simply, research shows that as men use porn repeatedly their brains become conditioned to the novelty and hyper-intensity that porn provides. Thus, a lone real-world partner seems less stimulating. Often these men have no troubles at all when looking at pornography; it is only with a real-world partner that they struggle.
So, what can you do about it?
First of all, no woman should compare herself with porn. Porn is nothing like a real woman or a real relationship, and it appeals to men for completely different reasons. Porn is all about variety and intensity, providing short-lived but powerful hits of dopamine and adrenaline (similar to cocaine, for instance).
Meanwhile, intimate relationships are about consistency, trust, and emotional support. Sure, hot sex within an intimate relationship is nice, but it's not as important as knowing that another person will always be there for you, loving you no matter what. So don't compare yourself to porn! You're better than porn.
Women can also talk to a porn-using partner, letting him know how they feel. For instance, if you think that porn is cheating, say so. Remind your mate that he agreed to be monogamous, and porn does not fit your definition of monogamy. Perhaps the two of you can then have a full discussion of what behaviors are and are not acceptable within the bounds of your relationship.
For instance, you may feel that porn use is OK if your man is traveling on business and you're not available for webcam sex. Or you may feel that porn use is OK if it takes place no more than once per week. Or you may decide the two of you should try looking at porn together as a way to "spice things up." Or you may decide that any porn at all violates your values and the integrity of your relationship. The important thing is that you and your partner reach your decision mutually, without coercion of any kind.
If your man agrees to quit porn and then continues to use it, you might want to seek professional counseling. If you think he might be addicted to porn, treatment is available and recovery is definitely possible. The good news is that your relationship need not end simply because he is addicted. In fact, if he embraces recovery and the process of healing, you may end up feeling more intimately bonded than ever.