Why You Struggle With Weight Loss + Feel Tired: A Doctor Explains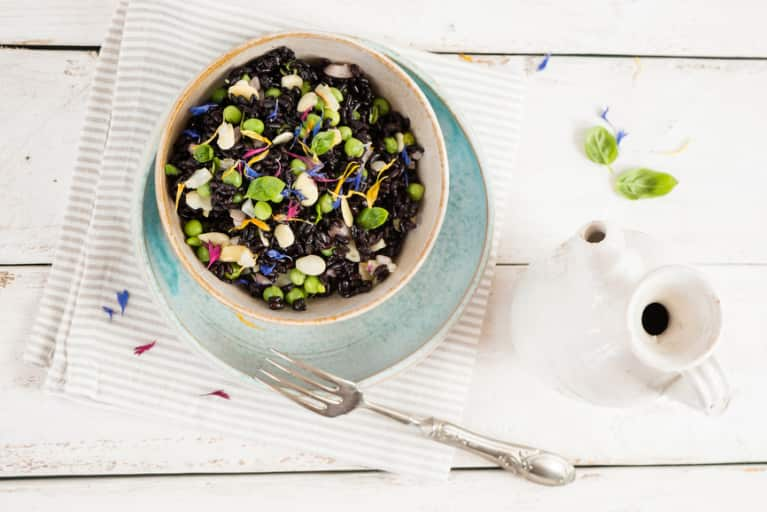 Often, a patient will share that he or she struggles with a slow metabolism and has trouble losing weight. I sympathize but almost always respond that the metabolism is flexible and with the right strategies, it can be optimized. To understand why, I need to go into a little biochemistry.
Everyone was born with a different biochemical makeup. You have trillions of little energy factories that are cellular organelles called mitochondria that help your body run. Mitochondria convert the oxygen you breathe and food you eat into energy your body can use. Think of mitochondria as cellular combustion engines. Having effective mitochondria means your body efficiently burns calories and you have a fast metabolism. Ineffective mitochondria don't burn calories and slow down our metabolism.
In all fairness, some of this is genetically determined. However, the biggest hit comes from your diet. Food is information that tells your cells and mitochondria what to do. When you eat lots of sugar and processed foods or simply consume too much food, period, you overload your energy factories and damage results.
Likewise, starvation mode means your body clings to fat. After all, your body's big priority involves keeping you alive, not fitting into a bathing suit when summer arrives. I'm sorry to say that your body has become extremely well-adapted to holding on to fat. That doesn't mean you can't take control. To optimize mitochondria, you want to eat the right kinds of foods and eat enough of those foods. You may be able to increase the number and function of your mitochondria with these five strategies:
1. Eat plenty of healthy fats.
Healthy fats like avocados, nuts and seeds, and wild fatty fish are your mitochondria's preferred fuel. My favorite "gasoline" for our mitochondria is medium-chain triglycerides or MCT oil, also found in coconut oil. I provide an extensive plan to utilize these and other healthy fats in my book, Eat Fat, Get Thin.
While nutritionists often disagree, one thing nearly everyone concurs on involves eating plenty of fresh vegetables and other plant foods. Colorful, antioxidant-rich plant foods become essential for healthy mitochondria and to reduce oxidative stress.
3. Avoid sugar and flour.
High-glycemic, high-carb foods put tremendous stress on your mitochondria. In fact, the biggest driver that damages your entire system is quickly absorbed carbohydrate foods.
Research shows interval training (where you go all-out for 30 to 60 seconds, slow down for a couple of minutes, and repeat) coupled with strength training becomes an excellent way to make new, improved mitochondria. Strength training builds muscle and creates more mitochondria, while interval training improves mitochondrial function and how quickly they burn oxygen and calories.
Studies show insufficient sleep exacerbates inflammation, increases heart disease risk, and hinders your immune system as well as brain and cellular performance. To remedy that, get eight hours of solid, consistent sleep nightly. Improve sleep with these eight simple hacks for a better night's sleep.
Even with genetics and other limitations, you've got a lot of power over your metabolism and your health. When you mind your mitochondria, you increase your metabolism to become fit and healthy. You are never stuck.