What I Wish Everyone Understood About Losing A Child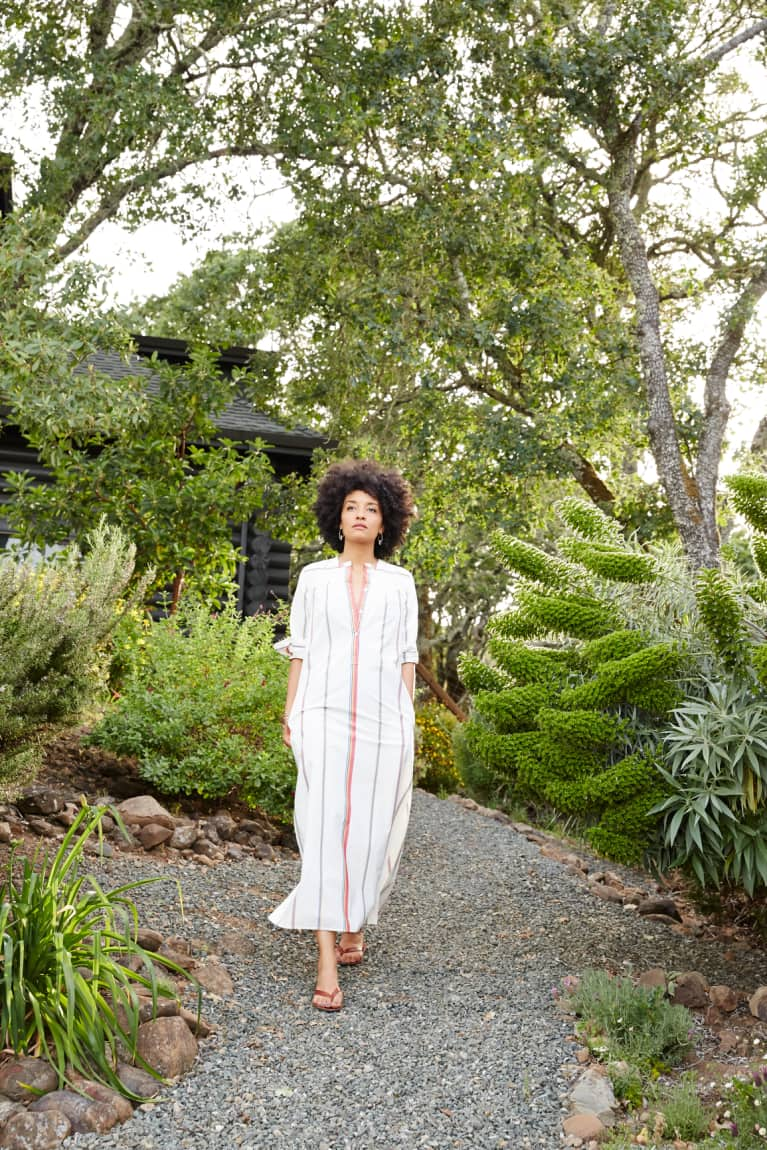 I often wondered what my purpose in life would be—you know, that thing people describe as your "ultimate goal in life," those moments that produce instant happiness, gratification, and overwhelming joy. Well, for me I figured it had to be my children. They would be my ultimate joy; they would be my reason for living, my accomplishment in life—little people that I could inspire and encourage, ones that I could mold into becoming great, eventually surpassing me.
But all that pondering, imagining, and rationale changed for me in just a matter of minutes—literally minutes—as the incident report described what had happened in detail.
My sense of purpose dissipated and was replaced by grief—the chaotic, seizing despair that lasts a lifetime.
My children are nine years apart. My first child, Courtney, was born in 1980. I knew very little, almost nothing about motherhood, since at 17, I was still a child myself. But when my daughter Nicole arrived in 1989, I guess you could say my son had taught me some things about motherhood.
Nevertheless, I understood unconditional love quite clearly: the absolute love of a mother. As a mother you recognize and adore everything about your children, from the crown of their heads to the soles of their feet, to their characteristics from the time they're born throughout adulthood.
Both my children were individually unique and independently different but still very much identified as part of the same family. Maybe the facial features and family values my husband and I had instilled in them somehow was revealed in their expressions. They were my purpose—or at least that's what I thought.
My life consisted of caring for my children and my spouse. I pursued college to introduce my children to the importance of education. I found a career that was aesthetically pleasing, where they saw a professional qualifying me as a vibrant part of a community. I attended church with them in tow, teaching them the standards of faith and Christ, which I assumed was enough for me and them.
But in 2007, all of that changed. I got to the point of contemplating suicide after my 26-year-old son, my oldest child, was killed in action after serving nine years in the military. Six of those years were served overseas in Iraq and Afghanistan fighting the war on terrorism.
The unnatural event in my life—burying my child—was unthinkable, debilitating, and emotionally unfathomable. My sense of purpose dissipated and was replaced by grief—the chaotic, seizing despair that lasts a lifetime. It was my reality, slowly and quietly enveloping me to the point of nowhere.
This grief crosses boundaries of community, neighborhood, race, religion, and culture within our society.
There are no rules when it comes to the grief of losing a child. It's a roller-coaster ride, and you have no choice but to submit to the dips and dives. It is that thing that leaves you powerless. And you feel this sorrow with every ounce of your body because you're human. And all the while you're expected to step into a "new normal."
In this stage, I began to find a new purpose. I came to realize that I could be the person who encourages and inspires those who are going through this with me and will go through it after me. Ultimately, it is up to those of us who endure this weight to enlighten others about how to move through that consuming tunnel of darkness toward the land of the living.
Yes, my son's birth showed me the foundation of motherhood, and his death taught me hope—taught me what is most important in life. As they say, in becoming a mother, you come face to face with the strength you didn't know was conceivable and worries you didn't know existed.
My son taught me empathy and forgiveness. He taught me how to look at life with both eyes wide open and with no regret. As I grieved the loss of my child, something else emerged; I found another fulfillment—a new way to teach my daughter and lead her in my footsteps. I submitted to being an advocate for various causes and helping others. The ways I do this include writing, creating platforms to comfort and create community among grieving mothers, as well speaking to those who are affected by the loss of a child.
This incredible loss is something that unites all types of people. This grief crosses boundaries of community, neighborhood, race, religion, and culture within our society.
My most recent project, a documentary theater piece titled The Diary of a Mother, speaks to what mothers have endured as well as the complex issues we face on a daily basis. I intend it as a source of hope to help propel other mothers out of darkness into the marvelous light of discovering a new purpose.
Ultimately, I feel as if I have a responsibility to the mothers with whom I share this life-changing experience. My new purpose in life is to empower and educate others.
Related reads: