Whole Grains May Lower Type 2 Diabetes Risk, Study Finds
mbg Editorial Assistant
By Abby Moore
mbg Editorial Assistant
Abby Moore is an Editorial Assistant at mindbodygreen. She earned a B.A. in Journalism from The University of Texas at Austin and has previously written for Tribeza magazine.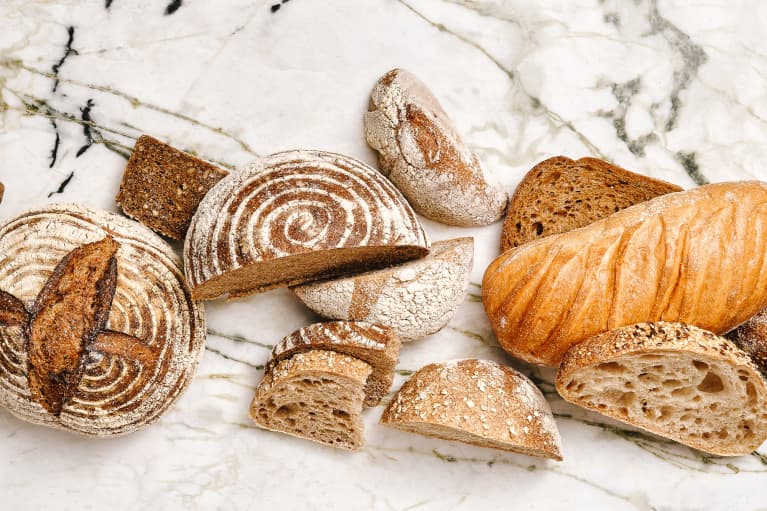 What did the researchers find? 
Researchers analyzed more than 200,000 people from three different studies. They found people who ate high-quality carbs, like whole grains, were less likely to get type 2 diabetes than people who ate low-quality carbs, like refined grains and high sugar foods.
In the review, researchers also examined the effects of replacing monounsaturated fat, polyunsaturated fat, trans fat, animal protein, and vegetable protein with high-quality carbs. Based on data, the quality carbs had a greater impact on lowering diabetes risk, regardless of the macronutrient it was replacing.
People diagnosed with or at risk for type 2 diabetes are often told to limit their carbohydrate intake, but this research proves not all carbs are problematic. Finding the right source of carbohydrates (like these ancient grains or R.D.-approved healthy carbs) can have positive benefits.
"These results highlight the importance of distinguishing between carbohydrates from high- and low-quality sources when examining diabetes risk," lead author of the study Kim Braun, Ph.D., said in a news release.
The three studies analyzed were conducted on male and female health professionals only. "Conducting similar studies in people with various socio-economic backgrounds, ethnicities, and age will provide insight into how applicable these findings are for other groups," Braun said.