Going Camping This Summer? Here's What Makes The Perfect Campsite, According To Research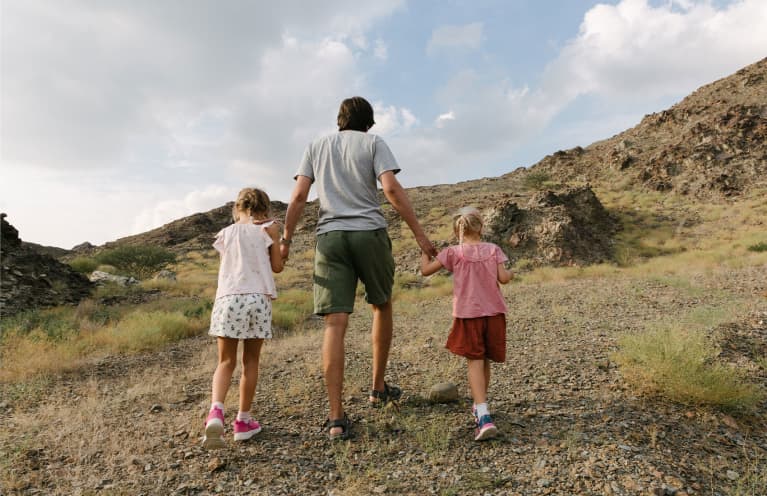 Are you (finally) heading camping this summer? You've probably got your own set of criteria for picking the perfect site to set up camp. Maybe it's the perfect amount of shade, or a spot with soft ground to pitch your tent, or a place you can pull in a camper van.
Though what you look for might seem like a matter of personal preference, a new study by researchers at the University of Montana found that there's actually a pattern to what people look for in their perfect spot.
What makes a perfect place to camp (according to the study).
For this study, a research team analyzed over 20,000 reservations from 179 popular campsites at Watchman Campground in Utah's Zion National Park.
Led by assistant professor of outdoor recreation and wildland management Will Rice, Ph.D., the team found that there were two key factors that guided booking: price and electrical access. Beyond that, factors like how close the site was to a river and how easy it was to get to the site in the first place were also taken into account.
And then came the bathroom consideration. "Anyone who has ever picked a campsite within a campground has certainly dealt with the dilemma of proximity to the restroom," Rice says in a news release. "We want to be close enough to make navigation easy in the middle of the night, but not so close that we're smelling it and listening to the door open and close all night."
Finally, people considered whether sites had trash or recycling stations, water spigots, and shade, as well as nature views.
The researchers then sorted all these factors into three groupings—managerial, social, and ecological—and looked at how popular campsites stacked up.
So, to recap, they found that most people's ideal campsite is:
Affordable
Near electrical outlets
Easily accessible
In a scenic natural area (bonus points if there's a river nearby)
Close (but not too close) to a bathroom
Equipped with trash and recycling stations and water spigots
Shady
How this can help you plan your next trip.
While you may still have your own must-have list, this data can be useful for your next camping trip. (For example, if your priority is a shady site with good views and bathroom access, you'll want to book further in advance, as now you know many of your fellow campers are looking for the same.) This research can also help parks around the country better plan how they design their campsites.
"This information is vital for recreation planning, not only for improving visitor experiences but also for ensuring the protection of ecological resources and fair allocation of recreation opportunities," says Rice.
"Our findings specific to Zion's Watchman Campground highlight the merit of using these methodologies elsewhere," he continued. "As campers, we're always in search of the perfect campsite."
Now that you're ready to hit the road, here are some family-friendly snacks to bring along, plus our favorite campsite-friendly recipes.