Starting A New Project Is The Move This Week, According To Your Horoscope
mbg Contributors
By The AstroTwins
mbg Contributors
Ophira and Tali Edut, known as the AstroTwins, are professional astrologers based out of New York and Seattle. Their work has been featured in The New York Times, Elle Magazine, Vogue and Good Morning America and they are the authors AstroStyle, Love Zodiac, Shoestrology, and Momstrology.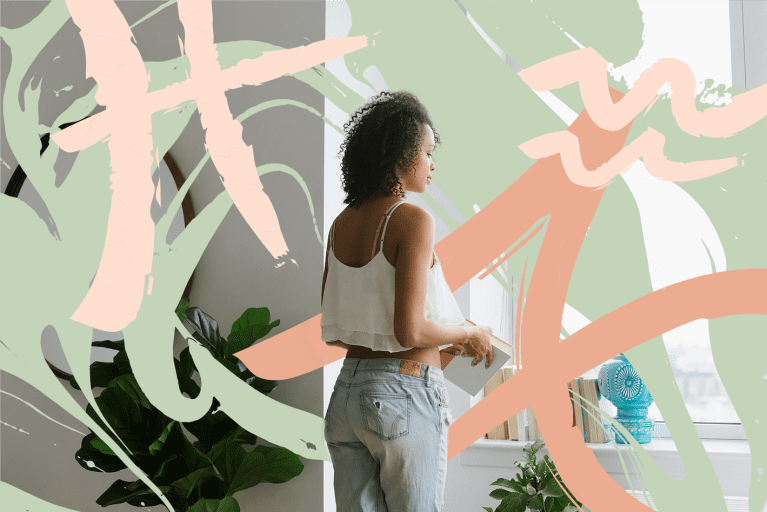 Our editors have independently chosen the products listed on this page. If you purchase something mentioned in this article, we may
earn a small commission
.
Here, the AstroTwins break down the challenges that could come at the beginning of this week—and the opportunities that'll follow them at the weekend's new moon.
Neptune, aka the master of illusions, could make this week a little bit dodgy, especially on Friday, April 9, when the hazy planet crashes into a tricky square with feisty Mars in Gemini.
Details may be obscured or even purposefully omitted from conversations. You may feel angry one minute, weepy the next, and back again! And not without reason. When these planets rumble, people fight dirty, hiding their agendas behind a sneaky veil of lies. Trust no one unless they can substantiate their claims with solid evidence (from a trusted source).
A Mars-Neptune square can bring out a hero complex in us all, but wield your superpowers judiciously. It's almost too easy to get snagged by a tortured soul seeking a codependent rescuer. Hey, we all need to be needed. But without self-sovereignty, you could wind up making sacrifices that drain your reserve tanks.
This cosmic dust-up can be healing too. If you've been holding in fiery emotions, this transit pushes them to the surface in a cathartic way. Brave Mars can help wounded souls find the courage to talk about their deepest fears—and Neptune reveals buried brilliance through works of art.
Expect a few snags in the relationship department this weekend.
In most cases, they'll be teachable moments rather than insurmountable walls. Vivacious Venus in Aries gets side-eyed by possessive Pluto in Capricorn as the two lock into a tense square (90-degree angle).
Spring fever may still be going strong, but make sure the object of your affections knows that they occupy the premier spot in your heart. Even the most "harmless" banter may rile up jealousy or leave someone with expectations of a future you never intend to deliver on.
Shadowy Pluto will bring players out of the woodwork—perhaps the unconscious one that lives inside of you (and every other human on the planet). If someone's story raises red flags, trust your intuition and investigate before getting in deeper. Omitted details can be just as alarming. You have better things to do than spin your wheels while someone jerks your chain—and this weekend you may finally snap and get out of an untenable situation.
Fortunately, major support comes in the "fresh start" department late Sunday (10:30 p.m. EDT), when the new moon in Aries restarts the lunar clock and refreshes the worldwide perspective on pretty much everything.
Time to leave the past in the past! Aries is the first sign of the zodiac—daring and impulsive. This is one of the best times of the year for kicking off a solo project or striking out on an independent path. Forget compromising; it's time to follow your vision and yours alone.
Since this new moon is parked at a close degree to inspired Venus, don't just throw anything slapdash—or dull—at the wall. Summon the muse and open up your creative, romantic channels. Circle October 20—the date of the corresponding full moon in Aries—to achieve a milestone or even complete the efforts that get initiated this week.