3 Things Astrologers Really Want You To Know About The Week Ahead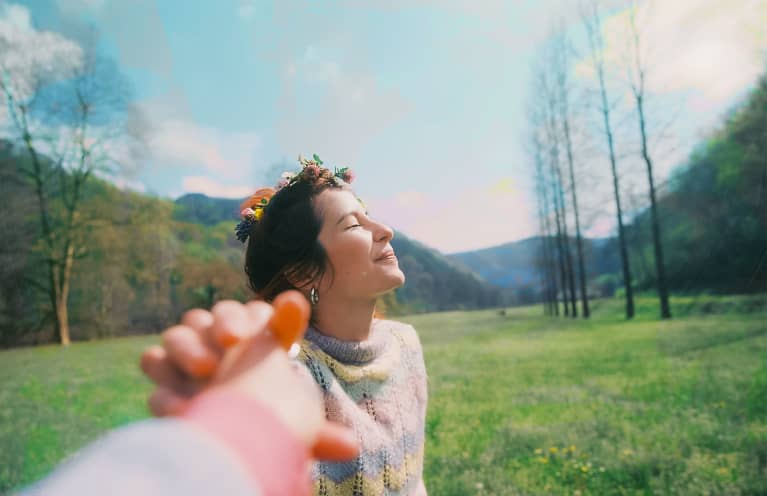 Welcome to Taurus season! Learn how to indulge in the elegant, earthy energy of this sign with your weekly horoscope from The AstroTwins.
Who's the boss? Power struggles may erupt this Monday, April 18, under a twice-per-year standoff between the ego-ruled Sun and domineering Pluto.
As intense emotions rise to the surface, it's easy to overreact or worse, lose control of your composure. Although you have every right to be upset if you feel wronged or oppressed, a hotheaded reaction could torch an important opportunity. If you choose to stand up to a forceful person, show your strength by remaining in control. However, with both planets in unyielding cardinal signs, it will be hard to not push back forcefully. If things get heated, take a timeout and resolve this another day.
Taurus season begins on Tuesday, as the Sun hunkers down in the zodiac's bullpen for a month.
For the past four weeks, Aries has been stoking our creativity and originality. Now the rubber meets the road: Which of these innovative, Ram-fueled visions can we legit bring to life? Don the project manager's fedora and add practical magic to the recipe. No need to rush! Since Taurus is both sensible and sensual, the next four weeks are as much about ritualizing a beautiful process as they are about yielding results. Carefully consider every detail of a plan. An elegant outcome is just as important as creating something useful.
And while the Sun beams in traditional Taurus until May 20, seize any opportunity to reconnect to family and close friends. Dating someone new and promising? This is the perfect time to introduce them to your crew and (hopefully!) get their stamp of approval. Not that you need it, of course. Shared values are the glue that keeps people together when the Bull is ruling the skies. What matters is that you and the object of your affection see eye to eye on the important stuff, like personal ethics and lifestyle. Long-term couples should make an effort to sync their schedules—and not just for practicality's sake. Get some date nights on the calendar, and level up a few of them so that they're earthy and decadent.
Weekend mantra: You can't please everyone, so you might as well make yourself happy.
That's an ethos to embrace under Saturday's waning quarter moon in individualistic Aquarius. When you're true to yourself, you attract kindred spirits with whom you share an authentic connection. Test the waters, backing away from groups where you have to put on a faux personality. Simultaneously, how about connecting to a crew who seems to share your ideals? Aquarius rules technology, so your entourage might even form online. Are you a super-connector? Bring your people together around a common cause. With humanitarian Aquarius vibes in the air, bonus if it does good for the world!