CBD Oil vs. Hemp Seed Oil: What's The Difference?
mbg Health Contributor
By Gretchen Lidicker, M.S.
mbg Health Contributor
Gretchen Lidicker earned her master's degree in physiology with a focus on alternative medicine from Georgetown University. She is the author of "CBD Oil Everyday Secrets" and "Magnesium Everyday Secrets."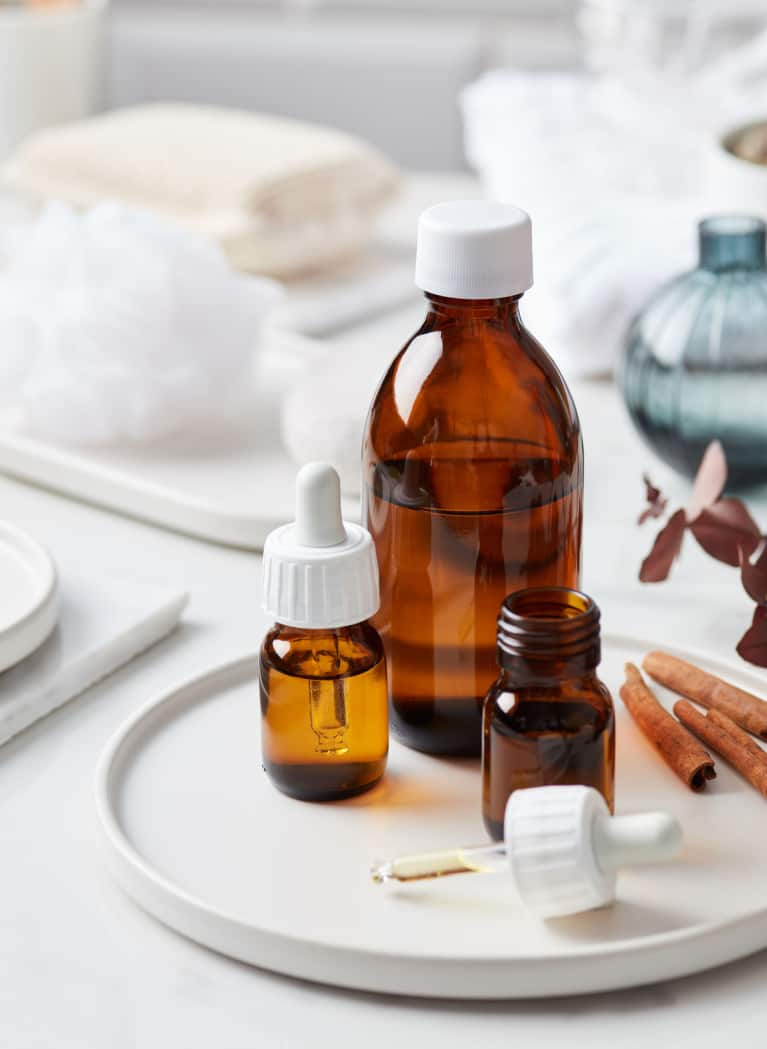 Our editors have independently chosen the products listed on this page. If you purchase something mentioned in this article, we may
earn a small commission
.
It might seem strange, but at this point in time, it would be weird to walk into a coffee shop or juice bar in mindbodygreen's hometown—Brooklyn, New York—and not be able to buy a CBD-infused something. So whether it's a Hemp Oil-Infused Lavender Hot Chocolate or Healthy Cookie Dough Bites, there's no doubt about it: CBD is everywhere.
As the health editor at mindbodygreen and the author of the book CBD Oil Everyday Secrets: A Lifestyle Guide to Hemp-Derived Health & Wellness, it's my duty to help guide you to the highest-quality CBD products out there. And that's why I don't want you making this mistake when you buy your next one. There's some confusion out there about the difference between hemp oil and hemp seed oil—and it matters which one you buy because they have entirely different health benefits.
CBD, short for cannabidiol, is one of the main compounds found in the cannabis plant—which includes both marijuana and hemp—and is making waves for its many beneficial properties that you can take advantage of without the intoxicating effects of the other well-known cannabinoid, THC.
Because of its popularity, the number of CBD brands has exploded in the last year or two. You can now buy CBD-infused chocolates, salad dressing, golden milk, and any number of CBD-infused self-care and beauty products, including lip balm, face serum, and bath salts.
And this is great because CBD and other cannabinoids have strong antioxidant and anti-inflammatory properties that we can take advantage of in myriad ways. What I want you to look out for are products containing an ingredient called "cannabis seed oil" or "Cannabis sativa seed oil," which is the scientific name for hemp seed oil. So what's the difference between hemp seed oil and CBD oil? It's pretty simple: Hemp seed oil comes from the seeds of the hemp plant, and hemp oil (which is also commonly referred to as hemp extract or CBD oil) comes from other parts of the plant that are known to be high in cannabinoid content, mainly CBD. At the end of the day, this means that hemp seed oil won't have the same properties as CBD oil.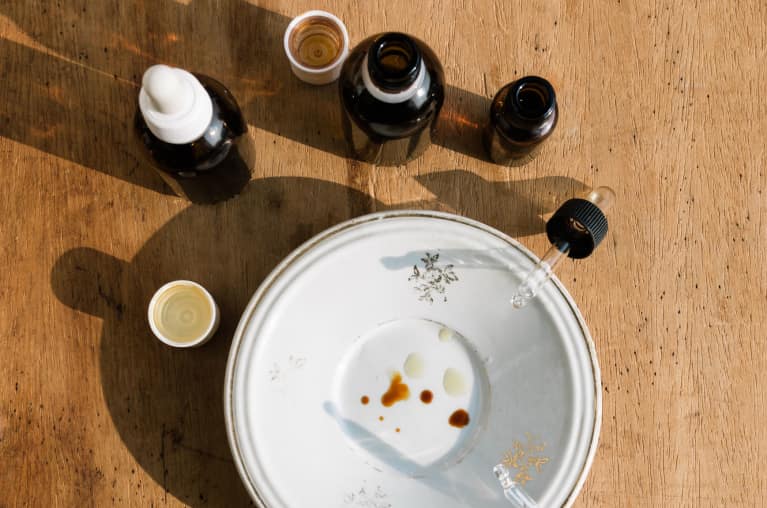 In fact, hemp seed oil has been used for cooking and other purposes for years and has been available and legal because it does not contain significant amounts of cannabinoids, like CBD and THC, that have the medicinal properties we've learned about. That said, hemp seed oil is an objectively healthy ingredient; it's just not hemp oil or CBD oil. According to Cindy Capobianco, co-founder of Lord Jones, a cannabis company that makes high-CBD tinctures, delicious confections, and lotions, "Hemp seed oil or cannabis seed oil is high in antioxidants, amino acids, and omega-3 and -6 fatty acids. It's great in a smoothie and like many natural oils, is wonderful for skin but contains zero CBD (cannabidiol) and none of the benefits of CBD." The fear is that people will buy products with hemp seed oil and be disappointed because they were looking for the benefits of CBD oil.
So then what's the deal with seeing things described as cannabis seed oil? According to some, it's a way to capitalize on the current boom in CBD and hemp extract sales, without actually having those ingredients (or their benefits) in the product. According to Ashlae Warner, founder of SUPERGOOD Hemp and the woman behind the popular blog Oh Lady Cakes, "Calling something made with hemp seed oil Cannabis sativa seed oil is highly misleading, especially for consumers who don't know any different. While hemp seed oil is 'technically' cannabis seed oil since the species is Cannabis sativa, no one calls hemp seed oil cannabis seed oil. Just like no one calls shelled hemp seeds cannabis seeds." Capobianco also had thoughts on this: "Given the recent popularity of cannabis, many skin care and beauty brands are adding hemp seed oil to their products and marketing them as containing 'Cannabis' or 'Cannabis sativa,' but these products contain no CBD. Cannabidiol, or CBD, is only present in the leaves, flowers, and stalks of the hemp plant."
So what's the take-home? Be a savvy consumer! If you're looking for CBD oil, make sure you're buying a full-spectrum hemp extract that contains beneficial cannabinoids like CBD, CBG, and terpenes. If you're looking for the benefits of hemp seed oil, make sure that's what you're actually purchasing as well.