Do You Have Dehydrated Skin? Here's An Expert-Approved Test To Tell
mbg Editorial Assistant
By Jamie Schneider
mbg Editorial Assistant
Jamie Schneider is the Editorial Assistant at mindbodygreen with a B.A. in Organizational Studies and English from the University of Michigan. She's previously written for Coveteur, The Chill Times, and Wyld Skincare.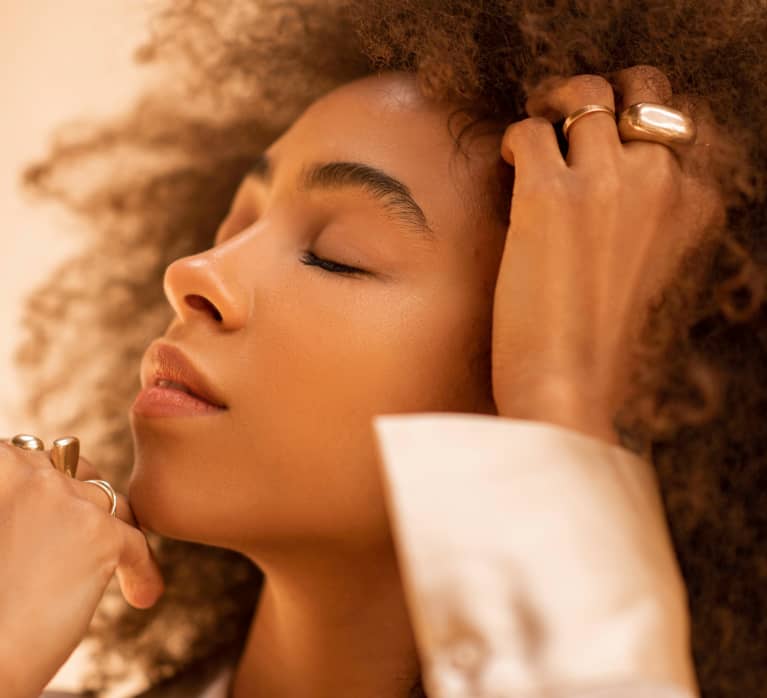 Our editors have independently chosen the products listed on this page. If you purchase something mentioned in this article, we may
earn a small commission
.
When it comes to dehydrated skin, signals tend to run the gamut. Some pointers are even quite conflicting—you can have oiliness, or you can have flakes; you can sport irritation, or you can face dullness; and a host of other signs outlined here. It becomes even more frustrating to parse in the wintertime, when a weakened skin barrier can exacerbate every symptom and leave your skin even more thirsty than before.
Fret not: There's one foolproof test to determine whether your skin is parched, and it takes a mere minute.
A quick test for dehydrated skin. 
Behold, the pinch test. Simple, yes, but it quickly reveals what you're working with. Better yet, it works on every skin type, even if you're facing increased oil (reminder: Even if your skin runs oily, it can still lack water!). "The best way to determine if your skin is dehydrated is to gently pinch the skin on the cheek," says celebrity facialist Joanna Vargas, founder of Joanna Vargas Salons and Skin Care and author of Glow From Within. Then assess:
Does your skin bounce back quickly and hold its shape? If so, your skin is aptly hydrated (honorable mention to collagen and elastin, which also helps keep the skin bouncy and firm).
If your skin stays deflated, even etched with fine lines, that's a sure sign it's dehydrated. "It may not bounce back or may tent up in a wrinkly shape," Vargas notes.
It can be difficult to tell if all the signals you're facing (dullness, flakes, et al.) indicate dehydrated skin or something else entirely. Although, if your skin tents up with fine lines when pinched, your skin might just be begging for hydration. Try the trick, tend to your skin a bit more diligently, and you should quite literally bounce back.