These 11 Skin Care Sticks Are Saviors For Dry, Dull Skin On The Go
mbg Associate Editor
By Jamie Schneider
mbg Associate Editor
Jamie Schneider is the Associate Editor at mindbodygreen, covering beauty and health. She has a B.A. in Organizational Studies and English from the University of Michigan, and her work has appeared in Coveteur, The Chill Times, and Wyld Skincare.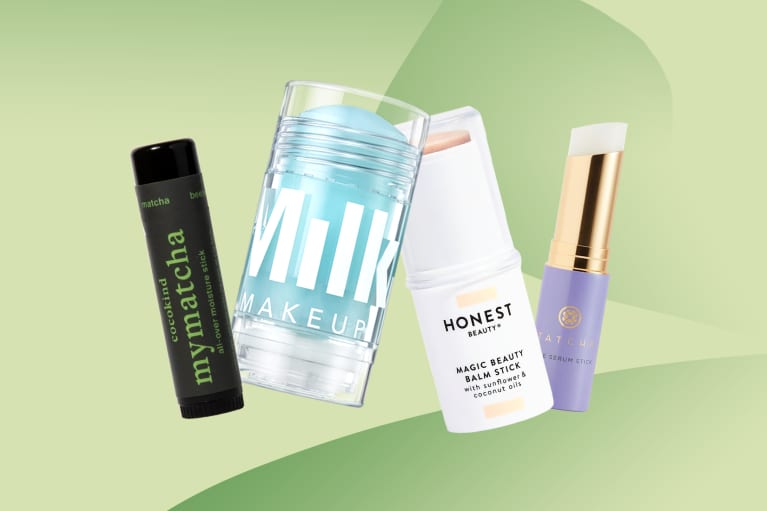 Our editors have independently chosen the products listed on this page. If you purchase something mentioned in this article, we may
earn a small commission
.
It's never been so easy to have your routine at the ready, wherever you are. Enter skin care sticks, or perhaps the cutest addition to the compact beauty game. But don't let the bullet-size packaging fool you: Each formula contains potent ingredients—like caffeine to de-puff under-eye circles, antioxidants to brighten up the complexion, and moisturizing oils that melt into your skin with ease.
Swipe one on, and you're instantly plump and glowy: No need to lug around bottles of serum (spillage!) or keep a moisturizer handy whenever you're feeling dry (sticky!). Not to mention, some offer up a subtle highlight, in case you need some midday sheen. It's an on-the-go beauty fans' dream.
Ahead, check out the sticks we're loving right now, for all your portable skin care needs.
Tatcha The Serum Stick
Consider this your winter skin savior. With Japanese lemon balm, squalane, and an antioxidant blend made with Uji green tea, Okinawa red algae, and Akita rice, Tatcha's stick is a go-to glide. It's particularly great for anywhere you feel dry but don't necessarily wish to highlight—it'll leave your skin dewy, sans shimmer.
The Serum Stick, Tatcha ($48)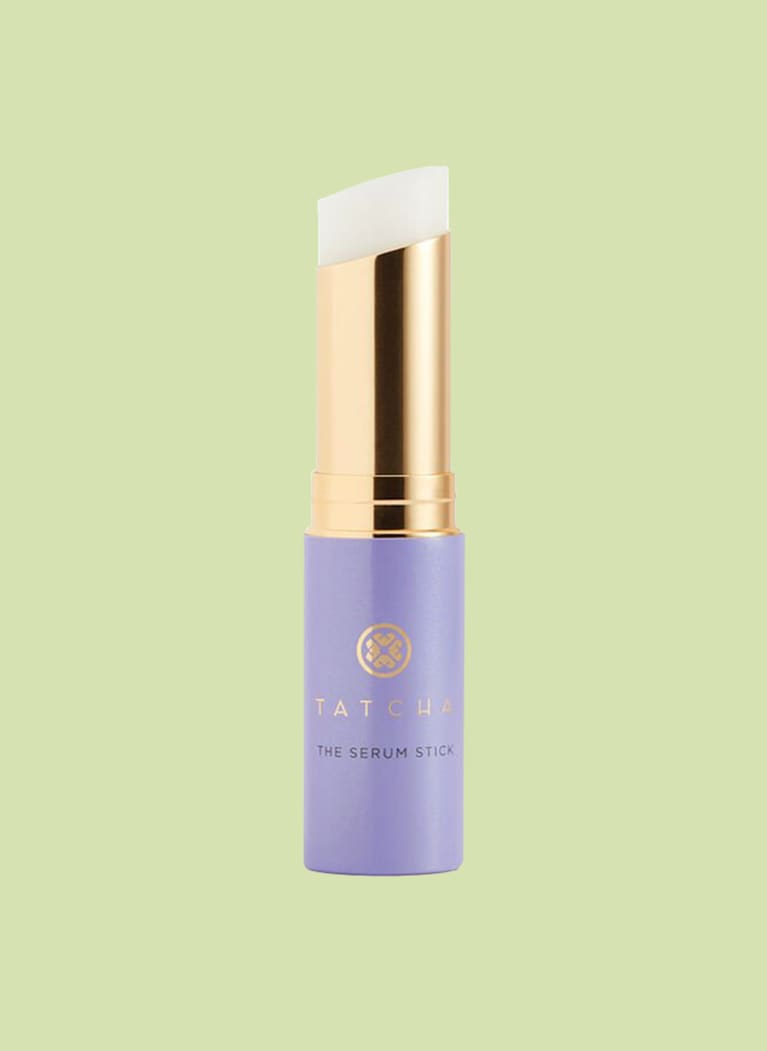 mindbodygreen
Peach & Lily Cold Brew Eye Recovery Stick
Remember when we said a burst of caffeine could de-puff the under-eye area? This shot of cold brew works like a charm: With cacao-based caffeine, turmeric extract, cucumber extract, niacinamide, and hyaluronic acid, it simultaneously brightens, tightens, and hydrates, all in one swipe.
Cold Brew Eye Recovery Stick, Peach & Lily ($28)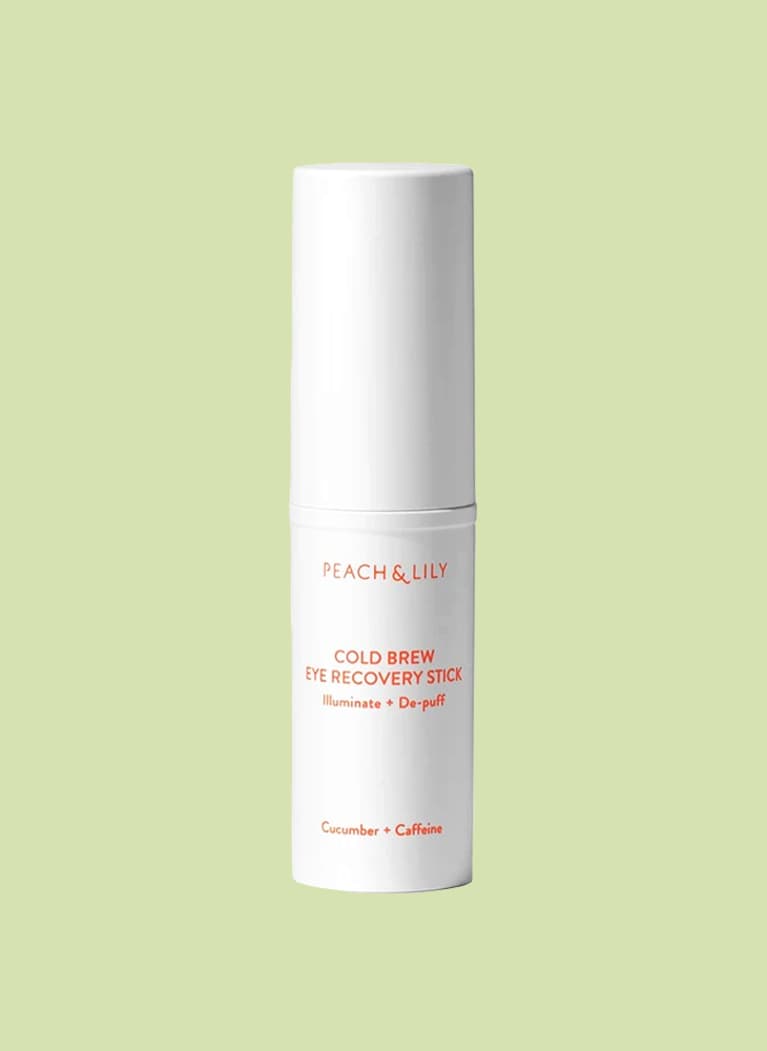 mindbodygreen
Supergoop! Glow Stick SPF 50
This dry-oil sunscreen never feels slick, so it makes reapplying a breeze (which you should be doing every two hours, FYI). Plus, it imparts a highlighter-esque sheen that's hard to ignore—swipe it on your cheekbones for protection and glow.
Glow Stick SPF 50, Supergoop! ($25)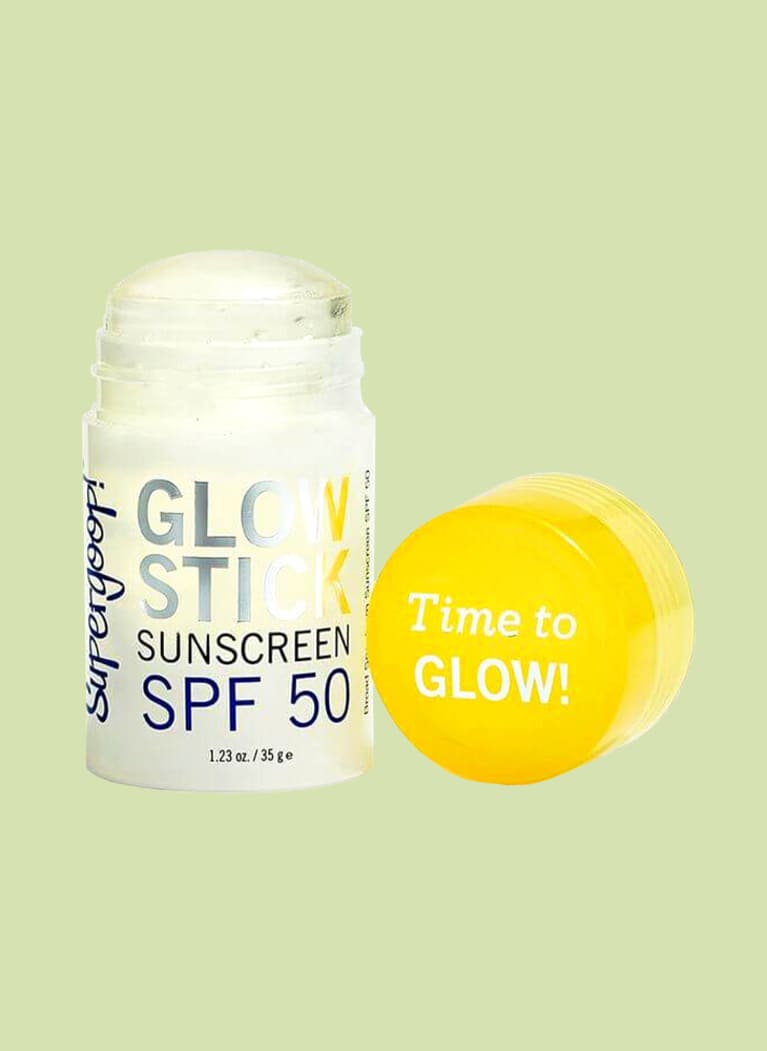 mindbodygreen
Tarte SEA FRXXXTION Stick Exfoliating Cleanser
A stick cleanser isn't so far-fetched—even one that absorbs oil with ease. Tarte's has charcoal to lift impurities, as well as fossilized sea algae to gently buff the skin. Twist the base to release product, swipe on the goop in circular motions, then massage it in further with your fingers. You can rinse the cleanser straight away or leave it on for 10 minutes as a mask.
SEA FRXXXTION Stick Exfoliating Cleanser, Tarte ($22)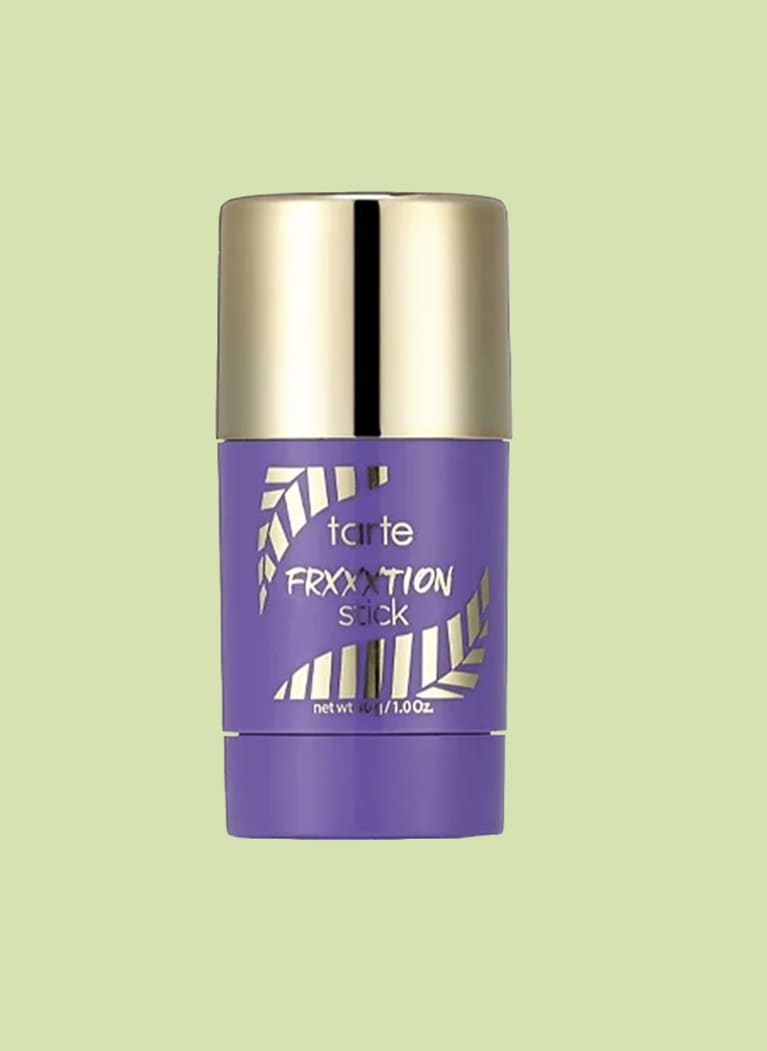 mindbodygreen
Milk Makeup Cooling Water
As its name suggests, this is a cool drink of ice water for your skin. Along with seawater, aloe, and glycerin to hydrate, it also features caffeine to nix puffiness under the eyes. Trust us, you'll want this in your go-bag.
Cooling Water, Milk Makeup ($26)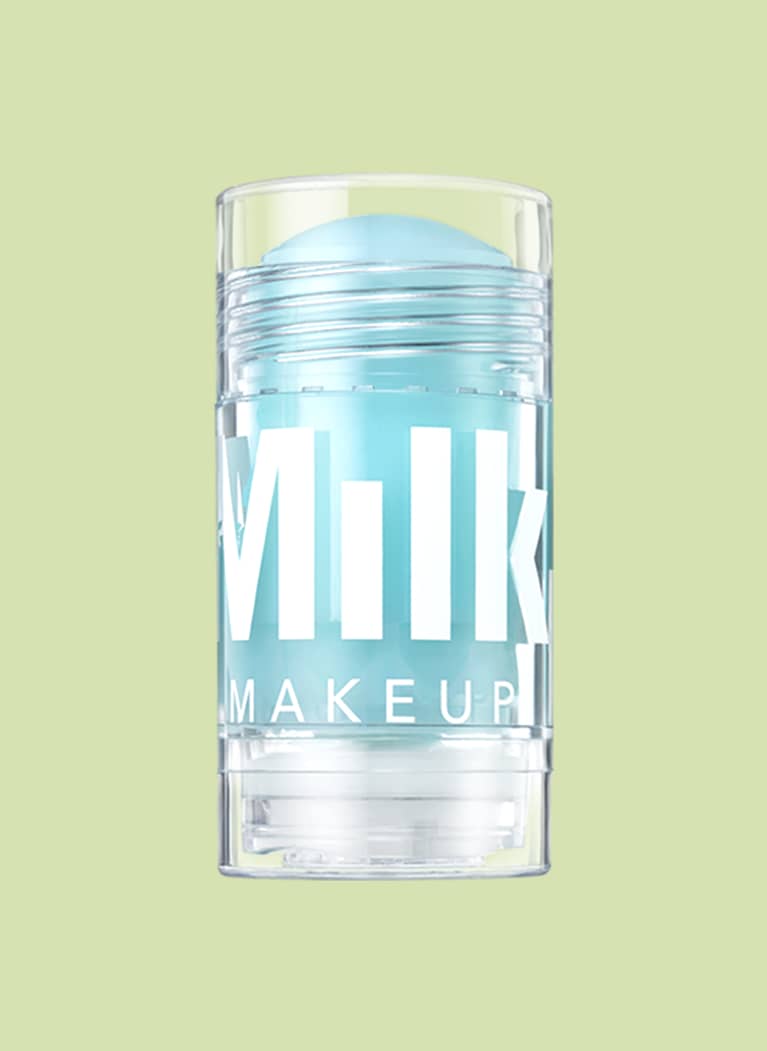 mindbodygreen
Honest Beauty Magic Beauty Balm Stick
A skin-care/makeup hybrid, although this isn't your average highlighter. It's loaded with moisturizing oils—think coconut, olive, argan, and jojoba—as well as shea butter to condition the skin, and it leaves a dreamy shimmer in its wake. It's called a Magic Beauty Balm for a reason.
Magic Beauty Balm Stick, Honest Beauty ($15)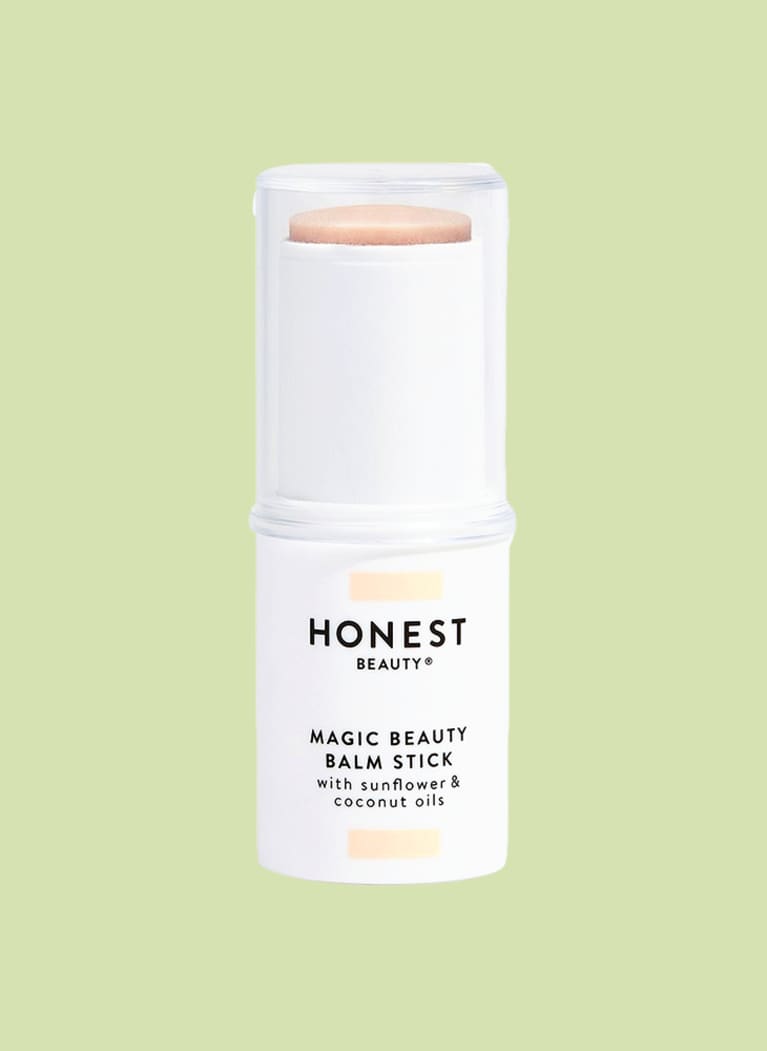 mindbodygreen
cocokind MyMatcha Moisture Stick
Dry patches, sallow under-eyes, or chapped lips? This matcha stick does it all with just three star ingredients: coconut oil, organic beeswax, and matcha tea powder. Simple but oh-so mighty.
MyMatcha Moisture Stick, cocokind ($8.99)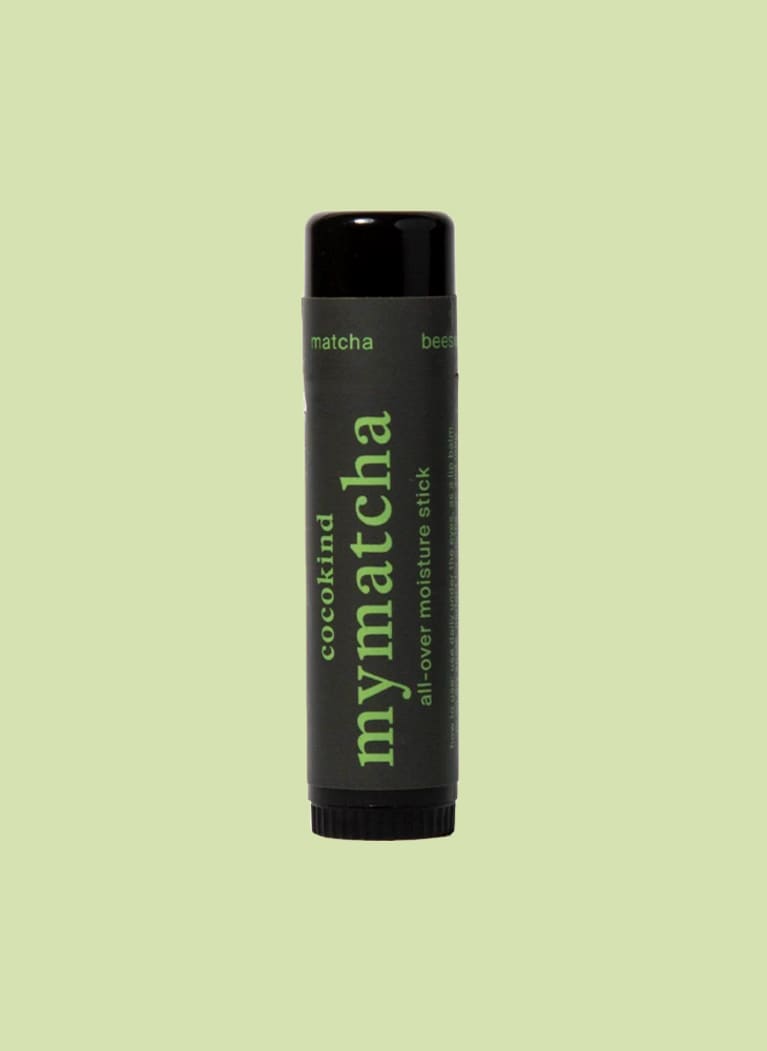 mind
Neogen Laycure White Truffle Oil Stick
You'll be sitting in the lap of luxury with this lightweight, K-beauty stick. Of course, it boasts white truffle extract, which has tons of fatty acids and antioxidants, as well as glycerin, ceramides, and hyaluronic acid to plump the skin with hydration. It also contains olive and avocado oil to round out the lightweight formula and provide a sheer hit of moisture.
Laycure White Truffle Oil Stick, Neogen ($32.90)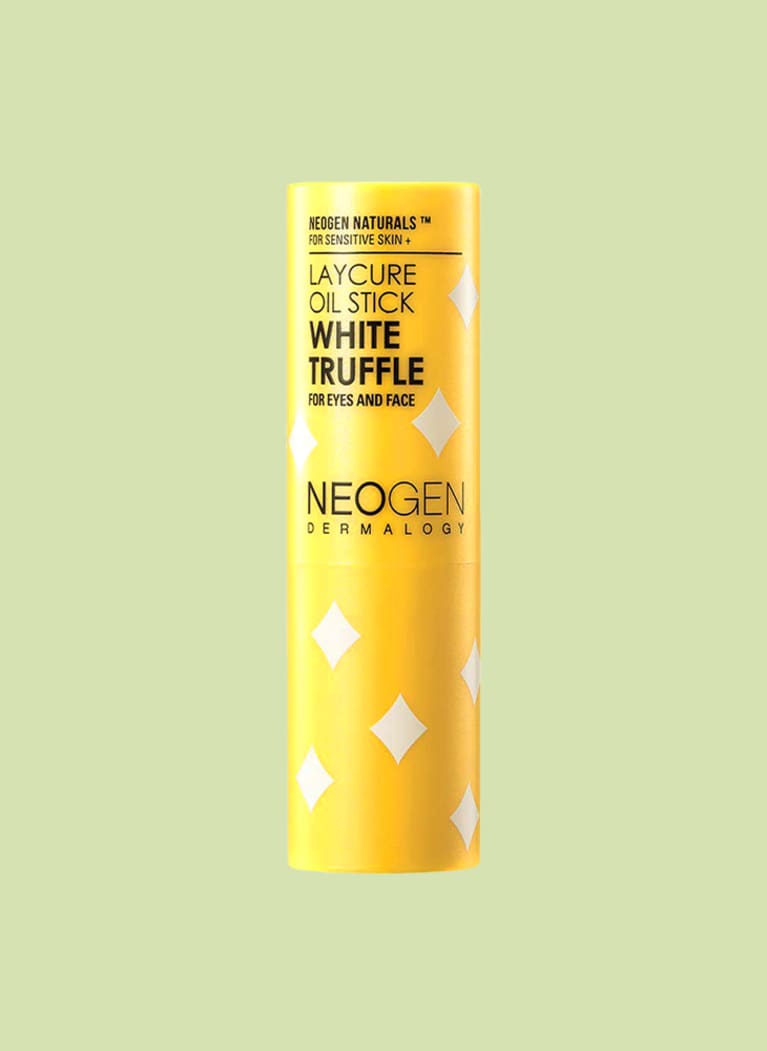 mindbodygreen
Caolion Pore Sebum Control Moisture Stick
This one-of-a-kind stick practically paves the way for smooth skin. It imparts a glowy haze over pores (sort of like a primer but incredibly moisturizing at the same time). Whether you need to freshen up your makeup or are simply looking for a midday skin pick-me-up, this stick has you covered.
Pore Sebum Control Moisture Stick, Caolion ($9.49)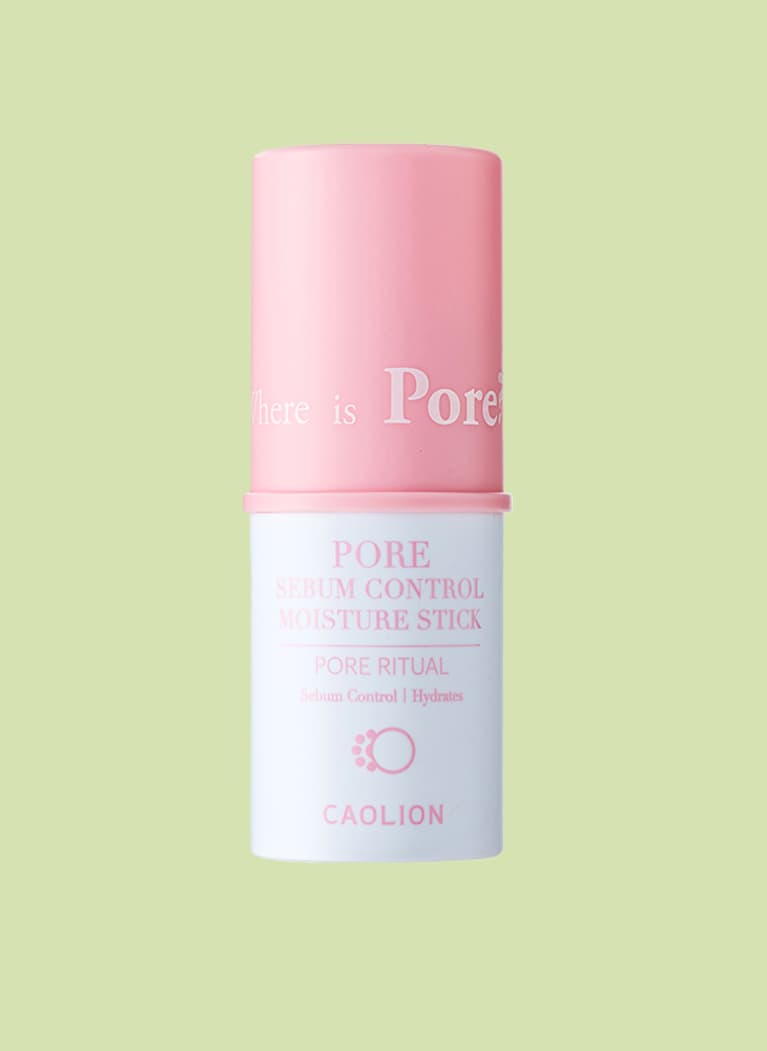 mindbodygreen
TULA Skincare Makeup Melt Makeup Removing Balm
A makeup remover? In a stick? Yup, it's possible: This balm contains a blend of moisturizing oils (macadamia seed oil, sunflower seed oil, olive oil, and jojoba oil) to melt stubborn makeup in a snap. Great for throwing into your gym bag to use before sweating or to nix any smudges when applying eye makeup.
Makeup Melt Makeup Removing Balm, TULA Skincare ($28)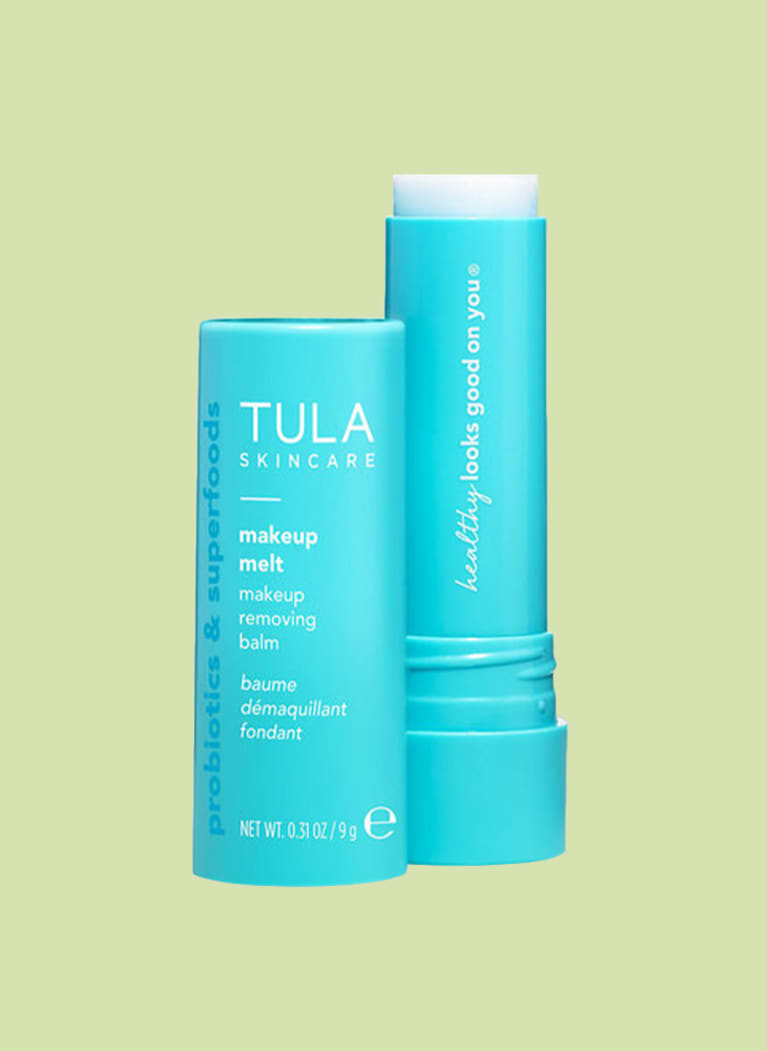 mindbodygreen
Pixi On-the-Glow
This solid moisturizer includes a very gentle glycolic acid, so it's perfect for when you need an immediate glow. Plus, it includes vitamin D to help manage free radicals, as well as ginseng—which is antiseptic, antibacterial, antifungal, and reduces inflammation.
On-the-Glow, Pixi ($18)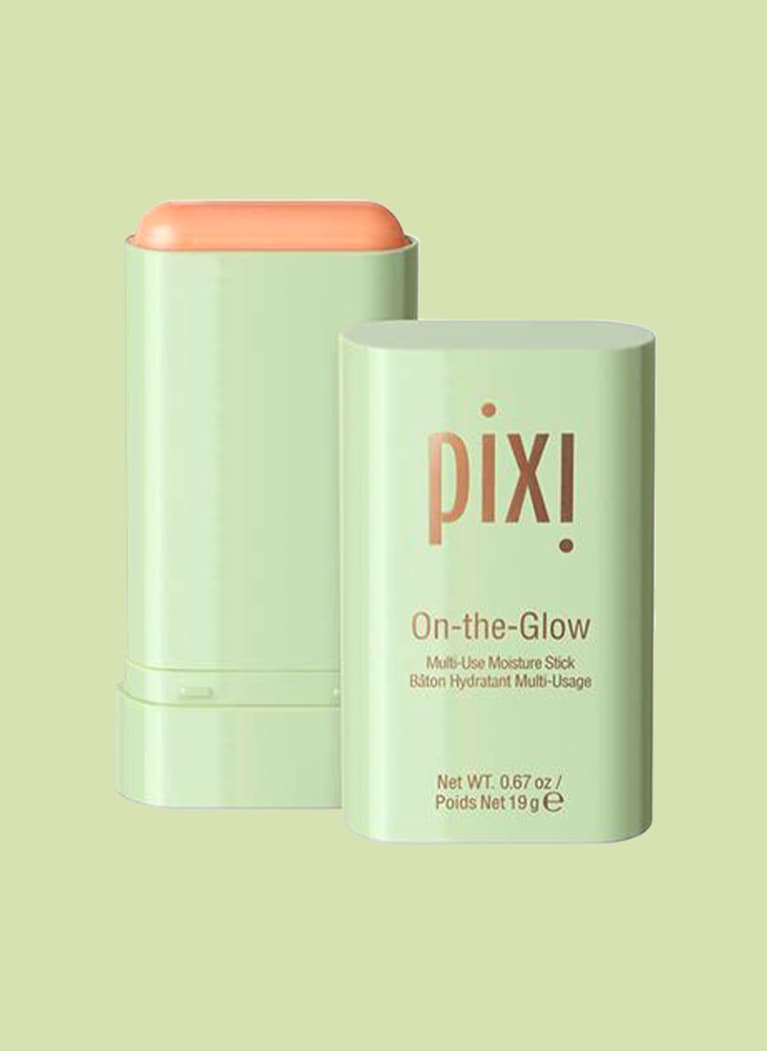 mindbodygreen