This "Sandwich Blush" Hack Can Help You Achieve Naturally Radiant Skin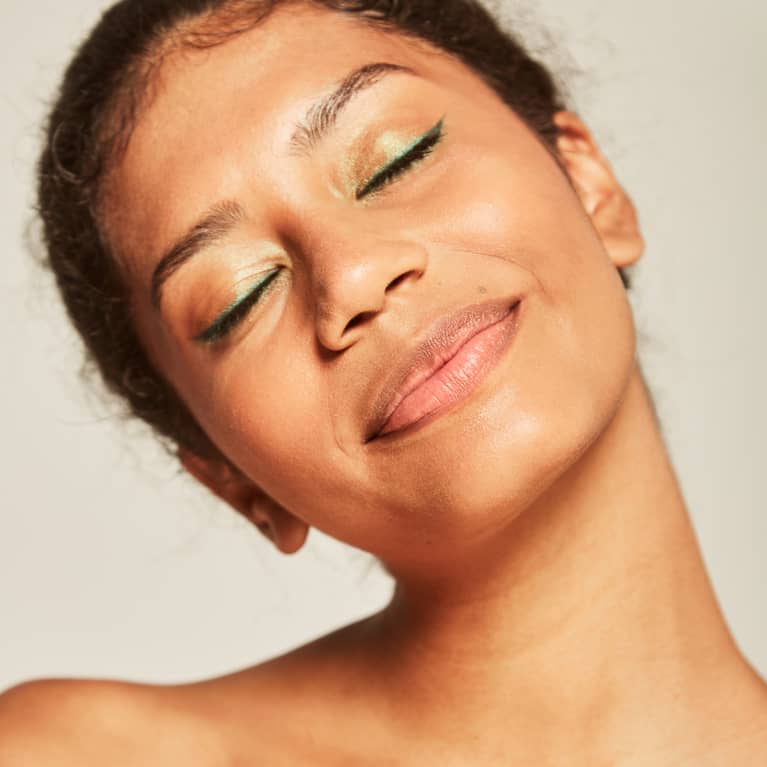 As much as we love and admire a striking, chiseled face beat, sometimes you're not looking to wow with bold colors or graphic liners. Rather, you may yearn for a subtle, natural-looking glow—like the soft flush after finishing a brisk jog or the lit-from-within radiance from clocking precious hours of beauty sleep. That's what's so great about makeup: You can tailor the artistry for exactly the end result you're in the mood for.
For days when you're longing for the latter, celebrity makeup artist Katie Jane Hughes reminds us of a fail-safe blush hack over TikTok. Below, how to nail natural luminosity.
Enter: The "sandwich blush" hack.
Blush is arguably the most important component of a "no-makeup look." A subtle wash of color helps liven up sullen skin, lift the cheekbones, and the right placement can even fake a beachy, sun-kissed glow. Here, Hughes walks through one of the most classic techniques for blush that screams, Yes, I did in fact wake up like this:
First, apply your blusher of choice on the cheeks and blend it in. A liquid or cream number might be best, especially if you'll use a creamy foundation or tinted moisturizer as your base (cream over powder can pill). Find our selects for dewy blushes and foundations here and here.
"Dot some foundation on the areas where you want the saturation and coverage to be the most," Hughes notes in her video. "Sweep the product over the entire surface of the face, sandwiching the blush between the foundation and your natural skin." Hence, sandwich blush.
Then Hughes presses her hands over her face to lift any excess product and further blend with her palms. You should still be able to notice a peek of blush through the base, just like a natural flush.
"Sandwich blush" is a go-to trick for achieving a soft, subtle hue with ease. Especially if your blusher lends more of a rosy pop of color, this hack can sheer it out while letting some hue live on. Plus, it's a pretty much foolproof trick—if you've covered up the pigment more than you'd like, you can always apply more blush and blend it out.