New Research Suggests We Don't Really Know What We Want In A Partner
mbg Spirituality & Relationships Writer
By Sarah Regan
mbg Spirituality & Relationships Writer
Sarah Regan is a Spirituality & Relationships Writer, and a registered yoga instructor. She received her bachelor's in broadcasting and mass communication from SUNY Oswego, and lives in Buffalo, New York.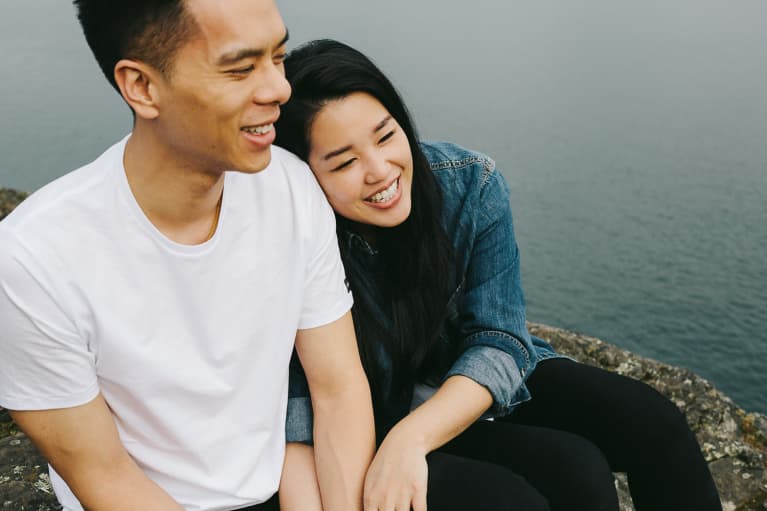 If you were asked to list the top three qualities you're looking for in a partner, what would you say? Kind, intelligent, adventurous? According to new research from the University of California, Davis, your answer to that question doesn't really matter in the end. Here's what they discovered.
Understanding preferences.
To conduct the research, 700 people participated by listing out the top three qualities they look for in a partner, along with their own romantic desire for blind dates, romantic partners, and friends.
"The people in our study could very easily list their top three attributes in an ideal partner," notes social psychologist and study author Jehan Sparks, Ph.D., in a news release. "We wanted to see whether those top three attributes really mattered for the person who listed them. As it turns out, they didn't."
Because while potential partners having the top listed qualities did appear to increase desire, the results were a little more nuanced than that.
There was an extra element to the research to dig into how much our self-reported preferences really matter. The team also prompted individual participants to consider other qualities that they hadn't reported but other participants had (i.e., Rachel assessed people based on Emily's preferences along with her own).
And in the end, participants still saw an increase in desire for those traits, even though they hadn't listed them themselves; the idea here being our so-called preferences may be less important than we think—and we may not even understand what we really want.
"We want partners who have positive qualities, but the qualities you specifically list do not actually have special predictive power for you," Sparks says.
What does this mean for dating?
Whether you're a type-cast dater or are avoiding potential partners who don't check all your boxes, this research might be something to think about. Do we really know what we want, or are we just as likely to find love rolling the dice?
"It's really easy to spend time hunting around online for someone who seems to match your ideals," Sparks adds. "But our research suggests an alternative approach: Don't be too picky ahead of time about whether a partner matches your ideals on paper. Or, even better, let your friends pick your dates for you."
Perhaps it's just a matter of chemistry, or we're all less picky than we may have thought. But one thing's for sure—this research might make us a little less choosy in the dating game.