3 Things That Emotionally Resilient People Have In Common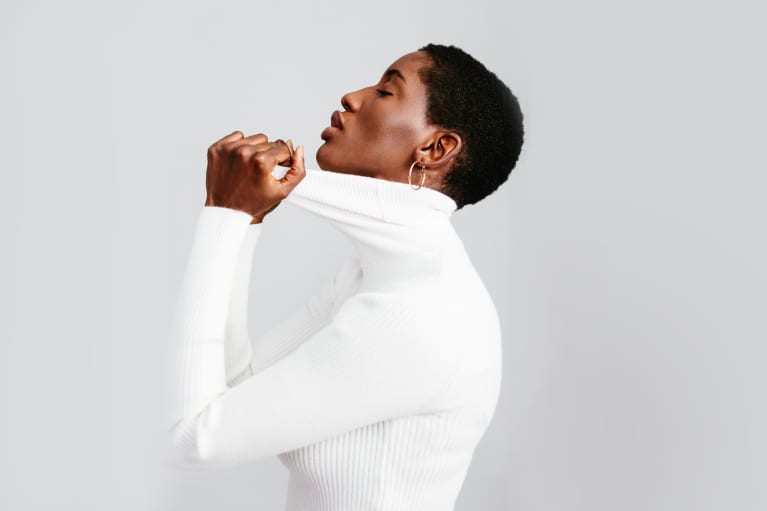 With any hardship comes the opportunity to bounce back. In psychology, this is referred to as emotional or psychological resilience—and without it, we don't respond very well to stress, change, and adversity.
Amid the universal hardship of a pandemic, emotional resilience becomes more essential than ever. So when mbg co-founder and co-CEO Jason Wachob had clinical psychologist Perpetua Neo, DClinPsy, on the mbg podcast in November, this was a big topic of conversation. Here's what Neo had to say about what folks with emotional resilience all have in common:
1.
They look for meaning in every situation.
What exactly is it that makes someone emotionally resilient in the face of hardship? According to Neo, it all comes down to the meaning you're able to give the situation: "One thing that makes or breaks a person is the way we process the event—whether we're able to make meaning of it all," she says.
And this isn't to say you're "happy" about something, per se, but you don't dwell on it either, she explains. It's the moment you're able to say, Hey, you know what? That's life. I'm choosing to understand this and trying to make some meaning out of it, she adds.
From there, you can receive whatever lessons the situation is presenting you with, and begin to rebuild. That's what makes someone resilient, Neo says.
2.
They've mastered "psychological capital."
So, how do you achieve emotional resilience? One way, according to Neo, is to cultivate your psychological capital, which is essentially psychological strength. Psychological capital, she says, is essentially "knowing who you are, mustering your strengths, and using that to sand over your rough edges." In the face of outer change, staying true to this inner compass is essential.
Knowing who you really are, obviously, takes some work. The process of discovery will look different for everyone. For some, meditation may offer the inner peace Neo is referring to. For others, it may be a connection to religion or spirituality. It's whatever helps you foster your own sense of inner strength and belief in yourself.
3.
They're patient with themselves.
Emotional resilience doesn't always come naturally. It often needs time to be cultivated, just like inner strength. But when we can apply meaning to our toughest moments and find the place of unshakeable strength within ourselves, there's no challenge we can't overcome with time.
Want to turn your passion for wellbeing into a fulfilling career? Become a Certified Health Coach! Learn more here.