Need A Last-Minute Holiday Dessert? Try These No-Bake Keto Cookies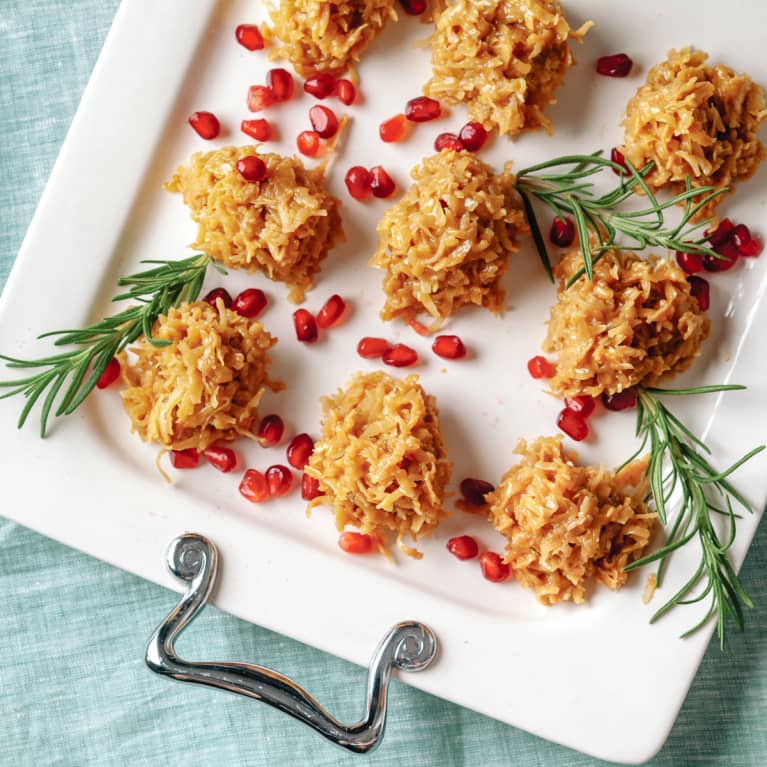 Our editors have independently chosen the products listed on this page. If you purchase something mentioned in this article, we may
earn a small commission
.
The holidays can be a bit crazy, full of cooking, family, friends, and events—well, except this year, when we're staying home to stay safe. But that doesn't mean the holidays are any less insane: We're still cooking up a storm and practicing as many favorite traditions as we can muster.
So if in all the changes something slipped your mind (like what to make for a bit of dessert) or if you're craving a slightly more health-conscious alternative to classic cookies, consider this recipe from Holiday Keto. With only five ingredients, you can make a tasty keto-friendly cookie bite that doesn't require oven time—saving the space there for making the rest of your holiday meal instead.
Makes 16 cookies | 20 minutes total
2 tablespoons butter
1 tablespoon stevia
⅔ cup all-natural peanut butter
1 cup unsweetened shredded coconut
½ teaspoon vanilla extract
In a medium glass bowl, mix butter and stevia; microwave for 1 minute.
Stir in peanut butter. Add coconut and vanilla extract, mixing well.
Line a baking sheet with parchment paper. Spoon tablespoons of the mixture onto prepared baking sheet.
Freeze for 5 minutes. Store in the refrigerator until ready to serve; garnish as desired.
Want to turn your passion for wellbeing into a fulfilling career? Become a Certified Health Coach! Learn more here.