paid content
 for

Do You Have What It Takes To Be The Next Great Nutritionist?
mbg Founder & Co-CEO
By Jason Wachob
mbg Founder & Co-CEO
Jason Wachob is the Founder and Co-CEO of mindbodygreen and the author of Wellth.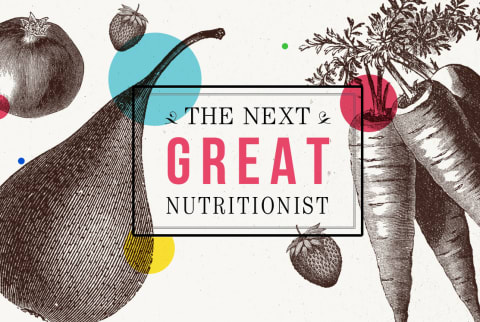 August 8, 2017
Are you serious about smoothies? Nuts over nut butters? The person everyone turns to for a healthy recipe? Today is your lucky day. mindbodygreen and PepsiCo North America Nutrition—an internal division that encompasses PepsiCo's flagship nutrition brands including Quaker, Tropicana, Naked, and KeVita—are launching a competition to find the Next Great Nutritionist!
Three winners will be flown to revitalize, mindbodygreen's invite-only event at the Ritz-Carlton, Dove Mountain, in Marana, Arizona, where we'll introduce them to the world's leading experts in wellness, and the entire mbg community watching on livestream. We are searching for new voices in wellness, those who are forward-thinking, paradigm-breaking, and wellness-oriented in their approach. Is it you? Applicants may enter to win from August 8-27, 2017.
At mbg, we know that food is the foundation of wellness. What we eat brings us joy and pleasure and forms the building blocks of bodies. Our diet changes our likelihood of developing diseases and has the power to shift our mood. It defines us and connects us. That's why nutritionists, the people who educate and guide us toward healthful eating practices, are of vital importance in the wellness world.
So what do the winners get other than the opportunity to change lives through the power of food? Each winner will receive:
Round-trip travel to the Ritz-Carlton Dove Mountain in Marana, Arizona, to attend mbg's exclusive, invite-only revitalize event, September 8-10
Accommodations at the Ritz-Carlton Dove Mountain
A one-year mentorship with quarterly check-ins from one of mbg's top nutrition experts
The opportunity to be a teacher's assistant in mbg's upcoming nutrition training program, taught by top experts and doctors in the field
Quarterly check-ins with a mindbodygreen Senior Editor
To be eligible, you must be a legal resident of the United States or the District of Columbia; meet your state's age requirements; have qualified as a Registered Dietitian (RD) or Registered Nurse (RN) or have received a Master's of Science in Clinical Nutrition, or equivalent, from an accredited institution; and cannot have published a book or have a current book deal.
Sounds amazing, right? We think so! So what are you waiting for? Enter now to tell us why YOU are who we have been waiting for to revolutionize the way we eat, move, and live. We can't wait to meet you!