The Milk Makeup 3-In-1 Stick Is My Hack For A Well-Rested, No-Makeup Look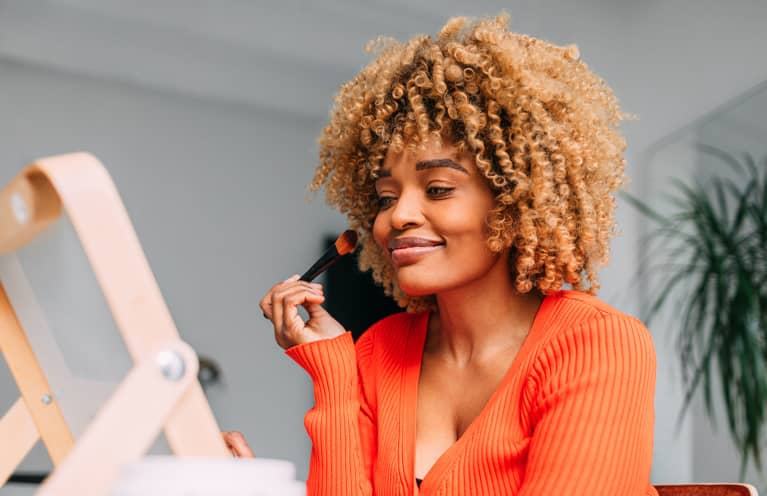 Our editors have independently chosen the products listed on this page. If you purchase something mentioned in this article, we may
earn a small commission
.
As much as I love the occasional full-glam moment, I try to keep my everyday makeup routine simple and effective. Because I follow this philosophy, I'm a huge fan of multiuse sticks. You know, the cream products that you can use for blush, eye shadow, and lip color? If you're not familiar with the concept, I highly recommend checking them out. But like all makeup products, some formulas work better than others.
I've tried many different multiuse sticks, but nothing beats my holy grail: Milk Makeup's Lip + Cheek Cream Blush Stick. Available in eight shades, the creamy formula is an absolute dream for touch-ups on the go. In fact, I'd even call the berry tone shade Quickie a desert island pick—here's why.
Why I'm a huge fan of Milk's Quickie Multi-Use Stick.
I'm very particular when it comes to lip color, and I always lean toward something with berry notes. For a long time, I was using a brighter berry color in spring and a slightly darker shade in fall and winter. Then I found this amazing option; the color is perfect for year-round wear, so I don't have to switch shades.
Beyond that, I can use this multi-stick to enhance my eyes, cheeks, and lips. When I use it on all three, I create a beautiful but natural-looking flush that's not too dolled up. I also appear refreshed and well slept, even when I'm not (I'm a 20-something living in New York City after all). And truly, if I was going to a desert island, why wouldn't I choose something that covers all the bases?
Luckily, this stick is also oh-so-travel-friendly. It has a screw-off top and can be applied without a beauty sponge or brush (though they can definitely help). You simply glide the stick across your skin and buff the product in with your fingers. Plus, the container is slightly shorter than the palm of my hand, so it easily fits into even the smallest of purses.
And while many stick products get a bad rap for providing too little product for the price, this multi-stick has a strong pigment. As a result, you don't have to use very much of it to get a good color payoff, ensuring you won't need to restock often. A win-win, as they say.
Milk Makeup Lip + Cheek Cream Blush Stick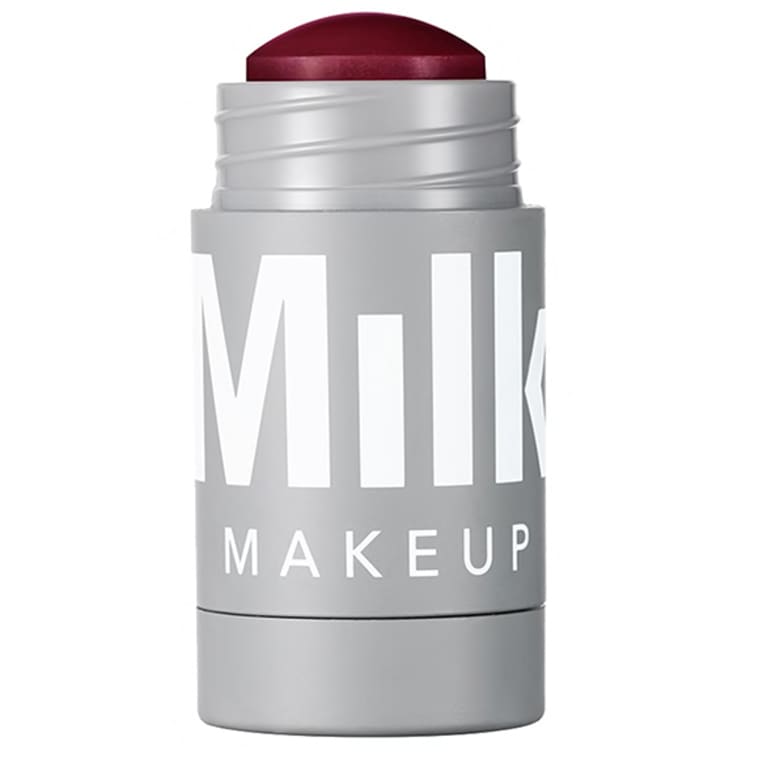 Milk Makeup
Milk Makeup Lip + Cheek Cream Blush Stick
$21
As a blush: As the name suggests, this product is a cream blush first. You can swipe it on your upper cheekbones for a lifted look, or blend it into the apples of your cheeks for a more natural flush. Pro tip: Use a little bit on the bridge of your nose to get a sun-kissed look.
As an eyeshadow: Cream eyeshadows aren't always easy to apply and oftentimes slip off pretty easily. Luckily, this product has a little more hold, so it stays on for hours. Simply swipe the stick on your eyes and blend as you would any other cream eye product. You can use more for a stronger look or just a little bit for a subtle pink touch.
As a lip color: Because the multi-stick is so creamy, it works well as a lip color. Although I do use lip balm throughout the day to keep my lips extra hydrated, this is my go-to for lip color. Again, you build up the pigment as you see fit.
If you haven't used a multi-stick before, or haven't found one you're obsessed with, look no further than the Milk Makeup Lip + Cheek Cream Blush Stick. This travel-friendly product is my go-to because it's made with great, clean ingredients and is so easy to use. Want more makeup recommendations from our editors? Check out our plant-based product roundup.