7 Ways A Gastroenterologist Supports His Microbiome & Overall Health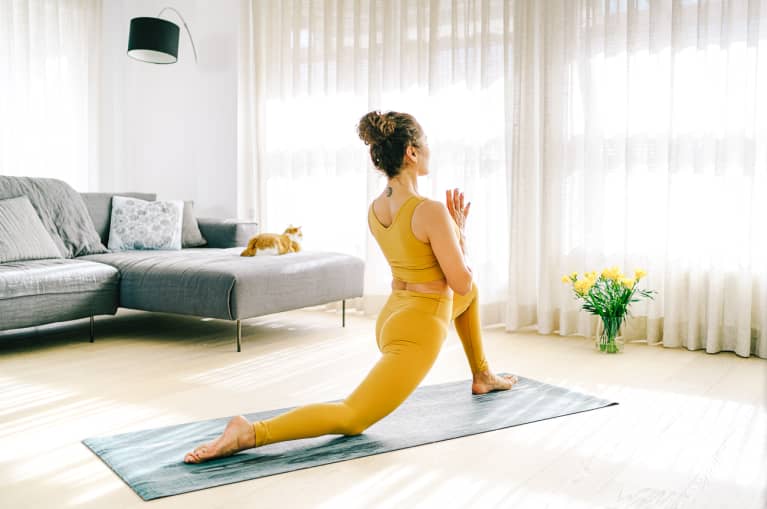 This article was produced to support the mindbodygreen supplements+ line. Our supplements adhere to the highest standards of ingredients and quality. We hope you enjoy these products, for more information
click here
.
Many of us might feel helpless in the midst of the coronavirus outbreak, and that's very understandable. In this time, however, I encourage you to take this opportunity to learn about how your body works and how infections spread.
Outside of the standard recommendations regarding social distancing and hygiene, it is important to remember that at least 70% of our immune system lies in the gut. It's too early to know what happens in the gut microbiome during and after someone gets COVID-19. However, it is not too early to consider what we can do to help bolster our immune system since this is obviously part of the equation in dealing with how to fight off the virus.
As with many other conditions, it is best to try to get your gut health in tiptop shape before you develop a problem. As an integrative gastroenterologist, this is how I recommend people keep their microbiome more resilient and strong. While it is no guarantee you won't get sick, I look at it as our best effort.
1. Keep your diet healthy and balanced.
Some of the obvious things we should do to help improve our gut health still apply. We should make sure we eat a healthy, balanced diet with plenty of colorful vegetables and fruits, preferably non-GMO and organic products. It is important to reduce toxin exposures.
2. Consider skipping that glass of wine or beer.
There is a lot of chatter on social media about how everyone wants to enjoy drinking alcohol while they are practicing social distancing. It is important to remind everyone that excessive alcohol is a poison to the gut microbiome and it can lower your immune system and drive inflammation, so you might not be doing yourself a big favor with this one.
Exercise and movement remain an important cornerstone as well. Just because you might be on a self-imposed quarantine doesn't mean you can't go for a walk in your neighborhood or play with the kids in the backyard. There are plenty of exercises, weight-lifting techniques, and other activities you can do in the comfort of your own home.
4. Don't ruin your sleep schedule.
Don't forget the importance of sleep; a rested body is a strong body.
5. Try to limit stress (as best you can.)
Stress is also a very important factor in managing the health of the gut microbiome. Stress can alter the composition of the gut microbiome and can actually cause certain bacteria that are "good guys" to turn into "bad guys" by a process called quorum-sensing; yes, this is a real thing! This is not the time to collect more bad guys in our microbiome.
6. Try out some mindfulness practices.
With all the extra time you might have at home, maybe go online and check out some guided meditations and learn about breathwork. One of my personal favorites is the 4-7-8 breath. Mindfulness practice is the very best medicine because it is something that has so many positive impacts on our health and immune system yet doesn't cost a dime!
7. Stay connected (and cozy).
It is important to maintain our social interconnectedness. Just because you are in isolation doesn't mean you can't video chat with your friends and family. It's also a great opportunity to learn about how to introduce the concept of hygge into your household. This is a great way to disconnect from the madness and just enjoy the company of your family.