How To Make Easter Egg Dye With All Natural Ingredients
mbg Editorial Assistant
By Abby Moore
mbg Editorial Assistant
Abby Moore is an Editorial Assistant at mindbodygreen. She earned a B.A. in Journalism from The University of Texas at Austin and has previously written for Tribeza magazine.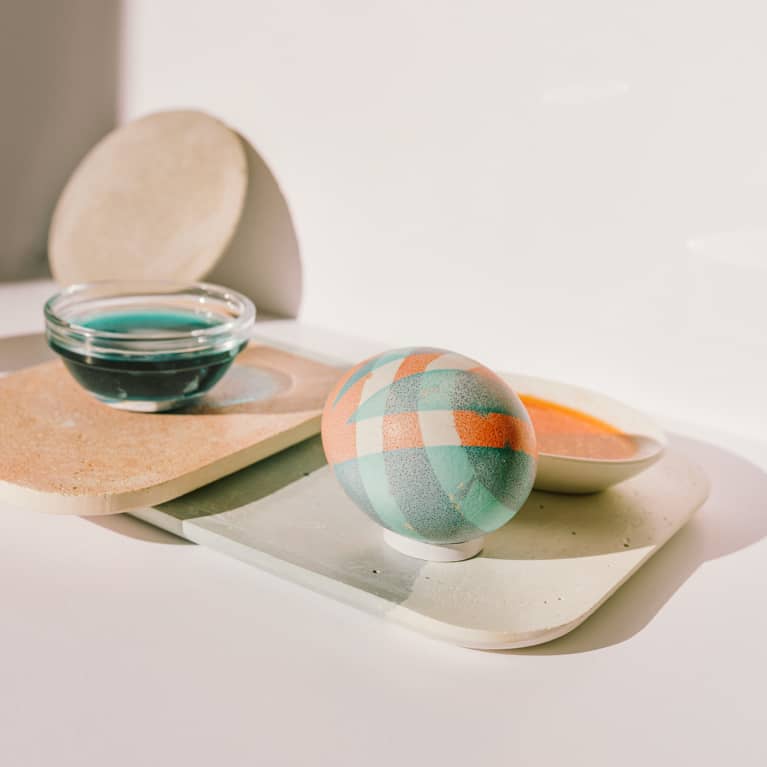 Our editors have independently chosen the products listed on this page. If you purchase something mentioned in this article, we may
earn a small commission
.
Whether you celebrate Easter for religious reasons or family tradition, odds are it will look different this year. But just because you're celebrating with a smaller group doesn't mean your festivities should be smaller-scale. Step up your egg decorating this year by making your own all-natural dye.
For starters, make sure you have water, distilled white vinegar, and plenty of eggs to dye—plus extra for Easter brunch. For these four colors, we referenced a recipe from the Food Network and offered some ideas for repurposing the boiled veggies you used.
For a bright red dye, use none other than the finger-staining beets. This recipe calls for about 2 pounds, peeled and chopped. Use what's left behind for this vegan beetroot curry.
To get a more muted, pale yellow, use 1 pound of yellow onion skins. Now that you've got a perfectly peeled onion lying around, add this Spanish omelet with sweet onions to your brunch menu.
To make a bluish-purple dye, you'll need two small heads of purple cabbage, sliced. Once you strain the boiled cabbage, repurpose them into a gut-friendly cruciferous veggie stew.
It's tricky to add turmeric to anything without staining your dishware, countertops, and clothes. While not ideal in most situations, it works pretty well for dyeing Easter eggs. You'll need 1½ cups to get that beautiful, bright orange color.
Each color will dye 12 eggs
Boil water with each vegetable (separately).
Turn off the burner when water has become a vibrant color (about 30 minutes).
Let the water cool, then strain the vegetables.
Place hard-boiled eggs in the dye color of choice.
Refrigerate overnight.