The 4 Best Ways To Improve Your Digestion, From A Functional Medicine Doctor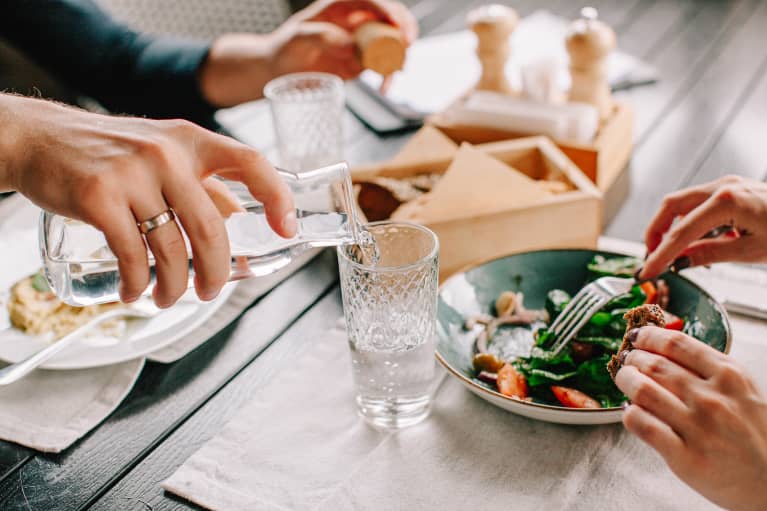 Our editors have independently chosen the products listed on this page. If you purchase something mentioned in this article, we may
earn a small commission
.
Last updated on July 9, 2020
At mindbodygreen, digestive health is a priority. That's one of the many reasons mbg created probiotic+, a supplement that features a combination of four targeted probiotic strains, specifically designed to beat bloating and aid digestion.
It's also why we value knowledgeable experts like Frank Lipman, M.D., an internationally recognized expert in the field of integrative medicine and the author of multiple best-selling books. To help optimize digestion now and always, we asked Dr. Lipman to share his best tips:
1.
Support your gut with probiotics.

Functional medicine practitioners consider the gut to be the epicenter of health and therefore recommend eating foods that support strong digestion and nourish and replenish the good bacteria that live there. To do this, we recommend regular intake of beneficial bacteria, both in supplementation and foods.
This includes a good-quality probiotic supplement along with regular intake of fermented foods, such as kimchi, sauerkraut, unsweetened kefir, yogurt, and pickled vegetables. I also recommend prebiotics, which serve as food for the probiotics. These occur naturally in garlic, onions, leeks, jicama, and Jerusalem artichoke, or you can find them in supplement form as well.
2.
Identify and remove food sensitivities.
Food sensitivities are a common cause of bloating and gas. If you haven't already experimented with removing common food irritants such as gluten, dairy, soy, eggs, nightshade vegetables, beans, or grains from your diet, it's definitely worth a try. After two to three weeks of elimination, you can experiment by having each food, one at a time, and noticing if your body responds. Common symptoms include indigestion or heartburn, nausea, gas, bloating, constipation or loose stool, and can also include skin irritations such as hives or acne, along with brain fog or energy crashes.
Another group of common troublemakers is artificial sweeteners and diet soda. If you have not quit these products yet, I'd recommend kicking the habit.
3.
Take your time to eat.
If you think about it, how many times have you eaten in a rushed state, on the go, in a car, or at your desk? When we eat in a rushed or frantic state, the body goes into "fight/flight" mode, which shuts down digestion. So sit, breath, feel gratitude for your meal, and enjoy it calmly while sitting down. Try to avoid watching TV or looking at your phone or computer, too.
Seriously, don't forget to chew! Did you know that great digestion starts in the mouth? Your saliva begins the process of breaking down carbohydrates before it even hits your stomach. Not chewing thoroughly causes more work for your stomach, which further impedes the digestive process down the line—it's a negative ripple effect. So just remember, chew, chew, chew! Aim to chew until your food is liquefied, which is usually about 20 to 30 chews.
Your entire body will thank you, and you'll enjoy your food a lot more.